Summary of police activity in Canfield and Austintown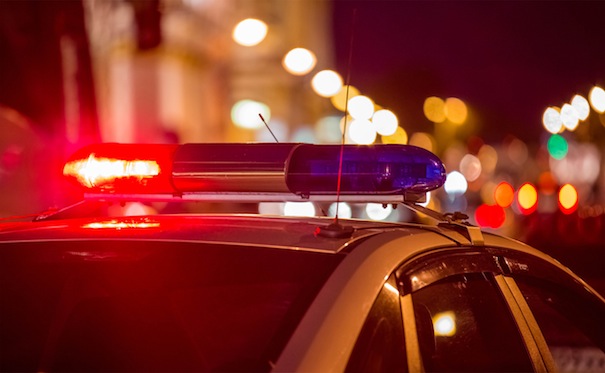 ---
A summary of recent criminal activity in Austintown and the city of Canfield:
AUSTINTOWN
July 5
Arrest: After having responded to a report of an intoxicated woman at Hollywood Gaming at Mahoning Valley Race Course, 655 N. Niles-Canfield Road, authorities conducted a traffic stop before charging Jackie L. Fullerman of Beechcrest Drive, Austintown, with operating a vehicle impaired, assault on a police officer and resisting arrest. While being processed, Fullerman, 57, kicked an officer in the chest, then kicked another officer's left thigh area as they attempted to handcuff then place shackles on her, a report showed.
Aggravated menacing: A Notre Dame Avenue woman told police she and her children had received death threats, including some on Facebook.
Drugs: Craig L. Hall, 35, of Southern Boulevard, Boardman, faced two felony drug-abuse charges after having been pulled over on South Meridian Road. Two bags that contained a total of 42 controlled substances were found on Hall's waistband, police alleged.
Criminal damaging: Someone reportedly blew up a mailbox in the 1000 block of South Canfield-Niles Road.
July 6
Theft: George A. Garland Jr. of Huntmere Avenue, Austintown, was taken into custody during a traffic stop near the Mahoning Plaza after police learned that Garland, 42, was wanted on a felony-theft warrant from Warren Municipal Court.
Theft: Heidi E. Bugansky, 34, of Ohio Avenue, McDonald, was charged with intentionally failing to self-scan 28 food and other items valued at $190 while in Walmart, 6001 Mahoning Ave.
Trespassing: Police answered a call pertaining to a possibly intoxicated man asleep at a North Canfield-Niles Road gas station, where they charged Leroy Lopez, 43, of El Paso, Texas, with criminal trespassing and disorderly conduct while intoxicated. Lopez was uncooperative and refused to leave the premises, a report stated.
Theft: A wallet was taken from a car in the 4400 block of Kirk Road.
July 7
Arrest: Niles police handed Anthony D. Oliver, 22, to Austintown authorities. Oliver, of South Raccoon Road, Austintown, was wanted on an Austintown Area Court warrant charging one felony count of domestic violence.
Theft: Officers received a tip regarding a wanted person at Hollywood Gaming at Mahoning Valley Race Course before taking into custody Henry Centofanti, 64, whose last known address was on East Midlothian Boulevard, Youngstown. Centofanti faced a theft charge after an Austintown business owner had reported a $181 electronic tablet stolen in March.
Drugs: After stopping his car at an Operating a Vehicle Impaired checkpoint on Mahoning Avenue, police wrote a minor-misdemeanor citation charging David J. Kennedy, 30, of Orchard Court, Mineral Ridge, with having a container that held suspected loose marijuana.
Theft: A trailer was stolen off a vehicle near North Turner and Silica roads.
Drugs: A large quantity of suspected marijuana and over-the-counter pills was reportedly found in the 4100 block of New Road, though no arrests were made.
Overdose: A man was reportedly taken to St. Elizabeth Youngstown Hospital after a possible drug overdose at Hollywood Gaming at Mahoning Valley Race Course.
Theft: The rear license plate was removed from a vehicle in the 200 block of North Yorkshire Boulevard.
Drugs: Police at Mahoning Avenue and South Raccoon Road issued a minor-misdemeanor citation to Jermaine A.J. Tillis Jr., 23, after alleging the Akron man had a lit suspected marijuana cigar in an ashtray.
Drugs: After stopping their vehicle on Mahoning Avenue, officers charged Vicmarie Santiago-Pellot, 31, of Fairfax Street, Youngstown, with one felony drug-abuse count, and handed minor-misdemeanor citations to Marlon D. Williams, 29, same address, charging him with drug abuse (marijuana) as well as possessing drug paraphernalia and dangerous drugs. Found near the dashboard were loose over-the-counter pills, along with others in an armrest; in addition, a device commonly used to grind marijuana and papers used to roll marijuana were found, authorities alleged.
Burglary: Took place at an apartment in the 4800 block of Westchester Drive, from which a wallet was taken.
Theft: A woman noticed $120 missing from her purse while patronizing a Mahoning Avenue restaurant.
July 8
Robbery: A man told police he was beaten up and robbed of jewelry while he was at a business in the 1700 block of South Raccoon Road.
July 9
Criminal damaging: A vehicle in the 4700 block of East Radio Road was found with damage to its tires.
Criminal damaging: Someone at a business in the 4000 block of Mahoning Avenue tossed a chunk of concrete through a car's windshield.
Drugs: A traffic stop in the 800 block of North Meridian Road resulted in Marco D. Hammond Jr.'s arrest on a felony charge of trafficking in marijuana. Hammond, 31, of Duncan Lane, Youngstown, had in the vehicle a large bag containing 16 individually wrapped bags of suspected marijuana, as well as a cellphone and $1,502 in cash on his person, police alleged.
Possible theft: A wallet was lost or stolen at Walmart.
Recovered property: A wallet with a person's operator's license was found on Woodleigh Lane.
Burglary: To a residence in the 3900 block of New Road, though the report contained no further details.
CANFIELD
July 6
Arrest: Police on Railroad Street took into custody Joseph Shurteff of Plumbrook Drive, Canfield. Shurteff, 27, was wanted on a Trumbull County warrant.
July 7
Drugs: Gregory Davis, 37, was cited on charges of drug abuse (marijuana) and possessing drug paraphernalia after having been pulled over on Lisbon Road. Davis, of Oakdale Drive Northwest, Warren, also was arrested on a Mahoning County Sheriff's Department warrant.
Drugs: A traffic stop on West Main Street resulted in summonses charging Thomas Ross Jr., 26, of Canton with drug abuse (marijuana) and possessing drug paraphernalia.
Arrest: Authorities on Court Street pulled over then charged Amber Carpenter, 36, of Canton with driving under suspension.
More like this from vindy.com