Dream becomes reality for Hubbard couple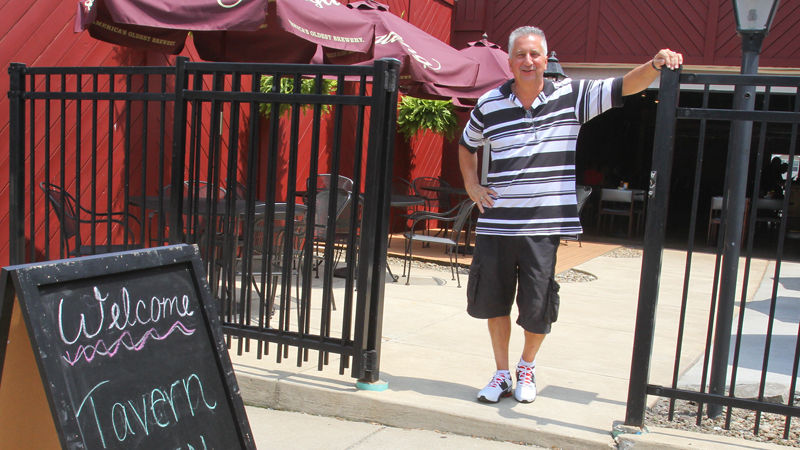 ---
HUBBARD
It was Dave Matanin's dream to own a restaurant and bar, and with the opening of Matanin's Eagle Grille and Tavern on 29 N. Main St. that dream has become a reality.
"I always wanted to do this," he said.
Before Matanin became a restaurant owner, he worked at Wheatland Tube for 38 years. Marcia Matanin, his wife and restaurant co-owner, is a professor at Youngstown State University.
The grand opening will be 11 a.m. July 21, and there will be drink and food specials. The restaurant is open for business now from 11 a.m. to 11 p.m.
For now, people can get lunch and dinner at Matanin's, and as business grows, the owners will add breakfast items.
The restaurant, formerly the Downtown Caf , has gone through some changes in ownership over the years. The Matanins bought the building in April and have been renovating it since.
The Matanins have lived in Hubbard for 27 years, and wanted the business to be in Hubbard.
"We were looking for a place to do this for a long time and then this opportunity came up," Marcia said.
One of the benefits of the North Main Street locale is it gets a lot of foot traffic from people who live nearby.
Marcia said they are one of the only businesses in Hubbard to have an outdoor patio, so she has done work on it to make it an enjoyable atmosphere, and hopes people walking through will stop by.
The menu features signature items including the Eagle Grille and Tavern pressed steak sandwich and stuffed banana peppers.
The Matanins expanded the kitchen, purchased new furniture, are working on expanding the patio and are gearing up to host football parties in the fall.
Dave said the business works with local food product vendors.
"That's something we take very seriously, being involved in the community," Marcia added.
For more information, go to the Facebook page "Matanin's Eagle Grille and Tavern."
More like this from vindy.com