Exotic animals come to the library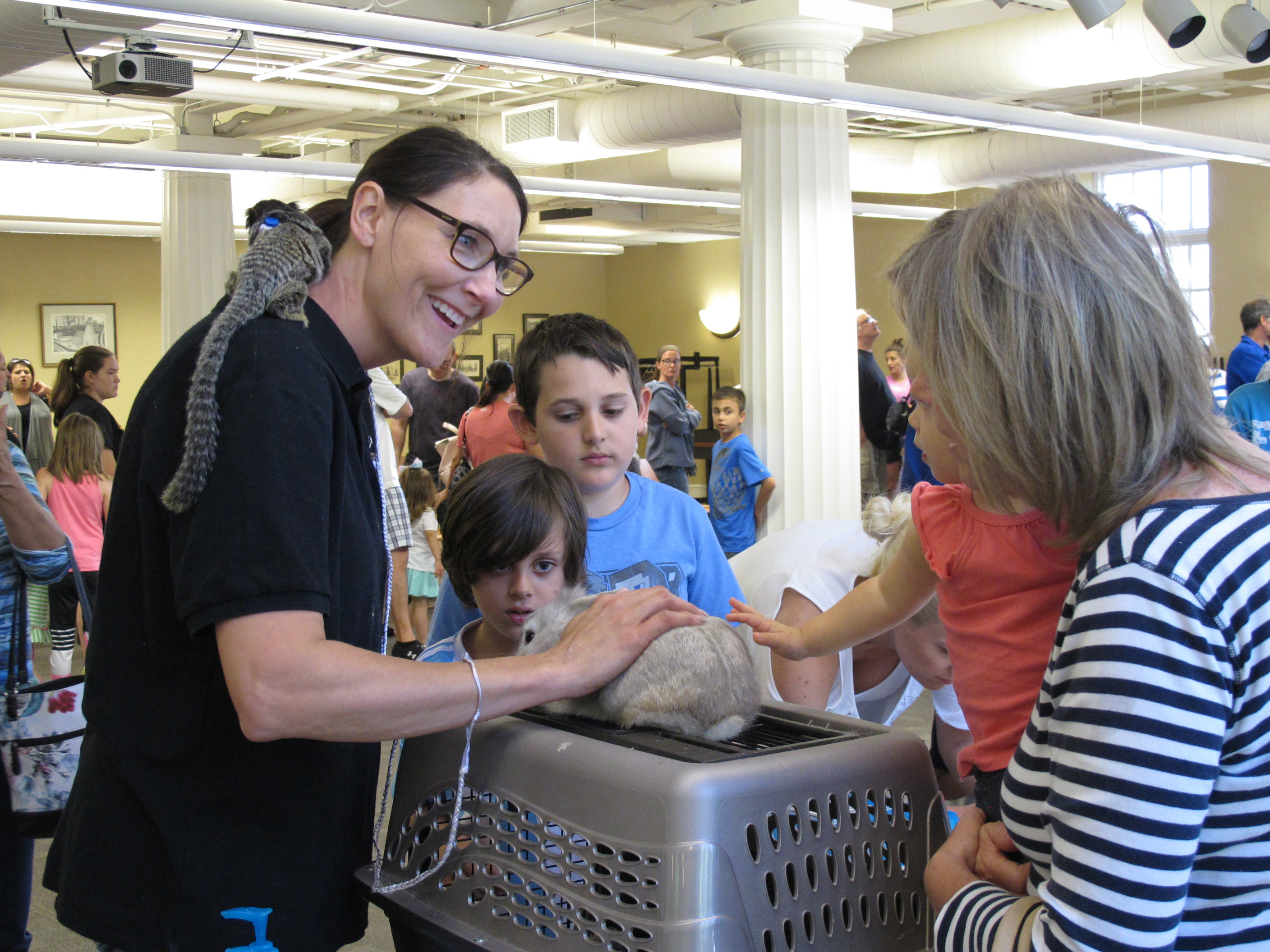 ---
By JESSICA HARKER
Kangaroos, and geckos and monkeys oh my!
These are just a few of the animals Dwayne and Beth Felger brought with them to the Poland library on June 28 as part of their exotic animals presentation.
More than 100 children were in attendence at the program, along with their family members.
A line stretched out the door of the front lobby of the Poland library before the presentation began.
During the program Dwayne Felger held a 1-year-old kangaroo in a pouch at his hip.
He explained that he and his wife raise kangaroos, and have had the one they brought with them since it was born.
"He loves to cuddle, they are just a fun loving species and very sweet," Dwayne said.
Along with the kangaroo, Beth Felger held a small marmoset monkey on her shoulder throughout the presentation.
Both Beth and Dwayne gave detailed presentations on the animals they brought with them, explaining which animals would be good pets and which animals need special care.
They also explained information about how big each of the animals would get, what they eat and what their natural habitat is.
"Leopard geckos can actually regenerate their limbs, so when they get hurt in the wild they can go hide until they grow back what ever limb they may be missing," Beth said.
Along with the kangaroo and monkey, the Felgers brought a Lion Head rabbit, a rose haired tarantula, a ball python and a large pixie toad among other animals.
After the informative presentation children were allowed to line up and pet a few of the animals.
The kangaroo, rabbit and pixie toad were allowed to be pet, though not the tarantula or the snake.
Felger's exotic animals has presented at multiple libraries across Mahoning county, including the Canfield branch where more than 265 people were in attendance.
To learn more about the animals or Felgers exotic animals business you can go to felgerexotics.com.
More like this from vindy.com