1 suspect in custody, another still sought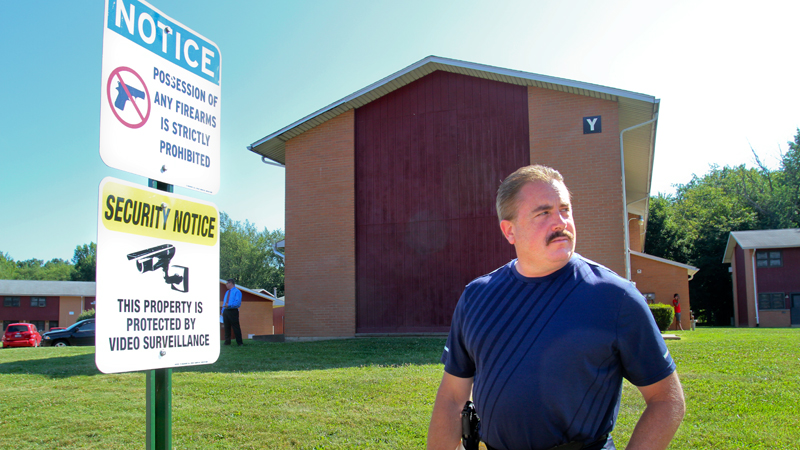 ---
By JOE GORMAN
jgorman@vindy.com
YOUNGSTOWN
Plazaview Homicide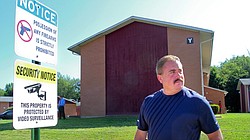 Video
Police are looking for two suspects in connection with a murder at Plazaview Apartments in Youngstown.
Police on Thursday upped the pressure on a pair of suspects they are looking for in an East Side homicide, and one is now in custody.
Joined by U.S. Marshals and CrimeStoppers Youngstown, police asked for information on the whereabouts of Brian Donlow, 23, whose last known address was McCartney Road; and Lorice Moore, 22, whose last known address was Katherine Street. They are wanted for questioning in the June 20 shooting death of Brandon Wylie, 30, in a courtyard at the Plazaview housing complex.
Donlow was arrested late Thursday afternoon at a house on McCartney Road, a spokesman for the U.S. Marshals said. Moore was still being sought late Thursday.
"It is very important to us to speak to these two individuals," said Lt. Doug Bobovnyik of the police department's detective bureau.
Wylie was shot just after midnight on a Plazaview Court street, before he staggered and died on the grass. Surveillance video shows at least one man firing a gun, then two men casually walking away.
Marshals began looking for both men in earnest Monday. Glen Riddle, a marshals spokesman, said they had received some tips since they released a newsletter Tuesday asking for help in finding the pair.
Bobovnyik said neither Wylie nor the suspects in his death lived in the housing complex, but the suspects were known to be at the complex regularly.
Bobovnyik said detectives have an idea of why Wylie was killed, but he said he did not want to comment on what the motive may have been.
Both suspects have warrants in unrelated cases in Trumbull County. Moore is wanted by Liberty police on charges filed in November 2015 in Girard Municipal Court for failure to comply with the order or signal of a police officer and obstructing official business. He never showed up for his court date.
Donlow has a misdemeanor assault warrant filed June 12 against him in Warren Municipal Court. He also never showed up for his court date.
Neither has a criminal record in Mahoning County Common Pleas Court.
Capt. Kevin Mercer of the police department said there are several options for people who may run across Moore to inform police, chief among them contacting their local police departments or simply calling 911.
Anyone with information can also call CrimeStoppers at 330-746-CLUE. All information is confidential and a reward of up to $1,000 could be available.
People can also text marshals at 866-4-WANTED if they have information on where Moore may be. Riddle said a reward may be available from that agency as well.
More like this from vindy.com