Rust Belt will present the greatest hits from 'Forbidden Youngstown'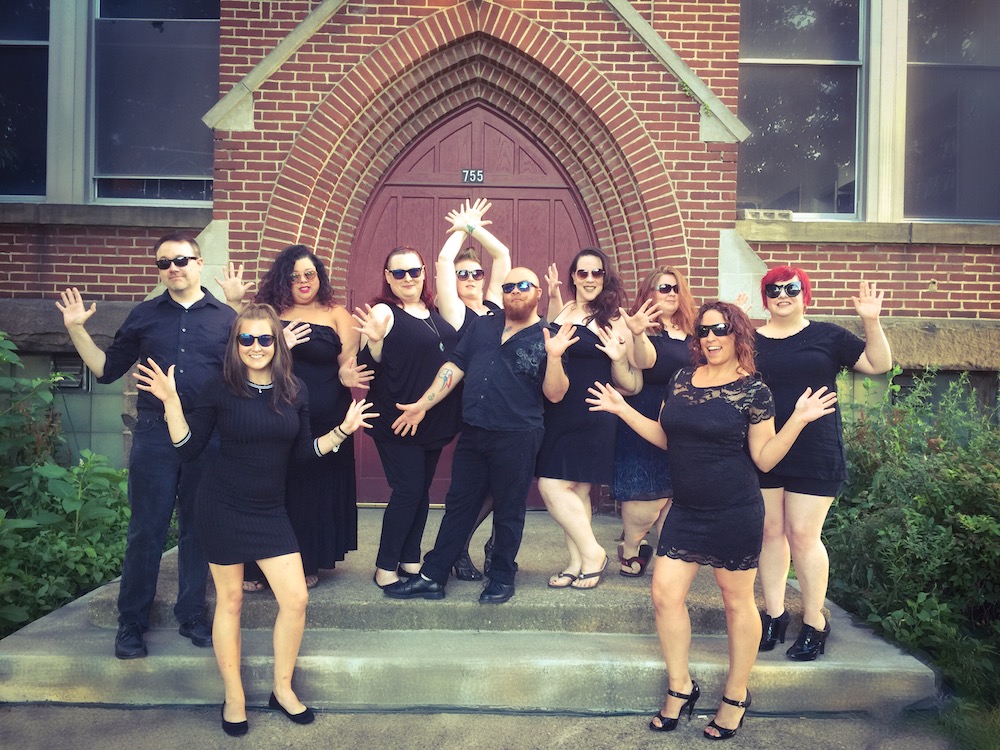 ---
Staff repoort
YOUNGSTOWN
The Rust Belt Theater Company will bring back its bawdy musical revue "Forbidden Youngstown" for six performances, beginning this Friday.
This year's version of the annual show is titled "Forbidden Youngstown: The Greatest Hits!" and it includes only the most popular skits from the past five years.
Performances will be at 8 p.m. Friday and Saturday, and also July 20, 21, 27 and 28, at Calvin Center, 755 Mahoning Ave.
"Forbidden Youngstown" spoofs the theater season on several levels, from Broadway to Youngstown. The original show is written by Robert Dennick Joki and gets fresh additions and updates each year.
"We premiered this show in 2013, and it's been a huge hit for us," said Joki, who is also the director. "As the show has progressed, we've parodied so many songs and theatrical productions that we've decided to put together a set list of 'Forbidden Youngstown's' greatest hits. We are using the material that got the biggest reactions over the last five years."
The cast includes Nicole Zayas, Lisa Torrence, Kage Coven, Celena Coven, Angelisa Beltran, Lynn Sabeh, Alicia Royer, Jessica Patoray, Janelle Yohman, Cassie Wirtz and James Hain.
Tickets are $15 ($10 for students and seniors). For reservations, call 330-507-2358.
Rust Belt Theater Company will also announce some additions to its season at Friday's performance, said Joki.
More like this from vindy.com