Youngstown's North Side Pool offering swim lessons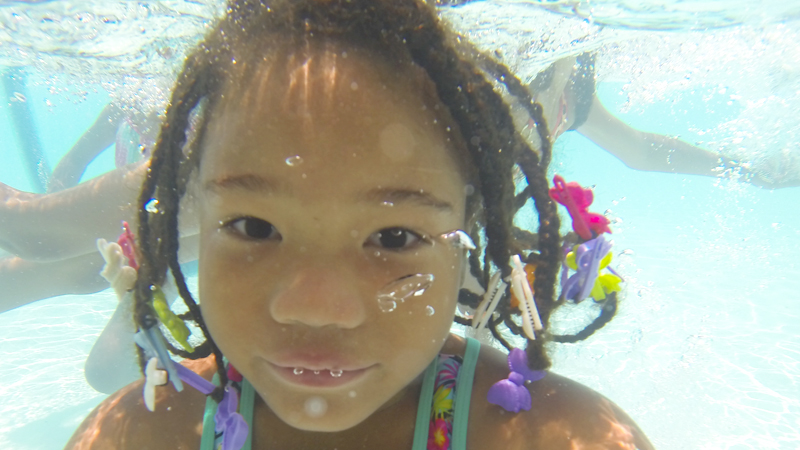 ---
By AMANDA TONOLI
atonoli@vindy.com
YOUNGSTOWN
North Side Pool is hosting swim lessons for $10 this week and next.
The Youngstown Parks Department and the Central YMCA Branch have collaborated to offer swim and safety lessons at North Side Pool, 2201 Belmont Ave., dedicated to teaching children safe water practices.
YMCA swim instructor Gina Brown of Youngstown said instructors are simply teaching safety in and around the water.
"We're just helping teach children to learn how to swim," she explained.
Some of these lessons include safely climbing in and out of the pool, breathing underwater, how to help a friend in danger without entering the pool and how to float, freestyle and backstroke swim.
"We teach them basic rules like never swimming alone," said another swim instructor, Kaitlyn Cefalde of Youngstown.
Drew Sapp, Central YMCA aquatics director, said the collaboration is a great opportunity for everyone.
"The kids all live within walking distance, so it may be easier to get them here [to North Side]," he said. "We are able to go to them and teach them life-saving skills that they might not get a chance to learn otherwise."
The opportunity extends to the Youngstown Parks Department, as well.
"We are anxious to see as many children attend as possible," said Dan Bonacker, assistant to the Youngstown Parks director.
Children who participate in the lessons are welcome to stay after the lessons to swim.
Swim lessons at North Side Pool will continue from noon to 1 p.m. through Friday and July 16-20 for $10 per child per week.
Parents can register students on-site.
More like this from vindy.com