Warren mom of Gazette victim remembers her daughter fondly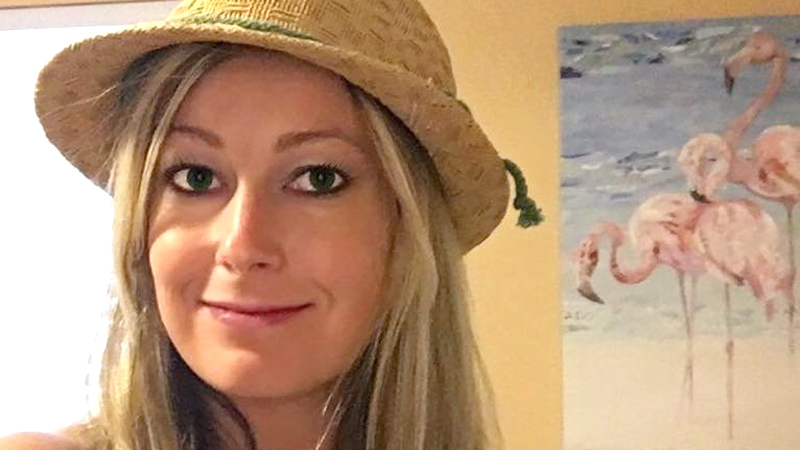 ---
Associated Press
DUNDALK, Md.
Friends and family members offered their fond memories of Rebecca Smith, one of five employees killed in a shooting in a Maryland newspaper's office.
The Baltimore Sun reported that dozens gathered at a visitation in Dundalk on Sunday afternoon to pay respects.
Smith's mother, Beth Rittenour, of Warren, Ohio, called her "smart, beautiful, talented, everything you want in a daughter."
The 34-year-old Smith joined The Capital as an advertising sales assistant in November. She and four of her colleagues were killed June 28 when a gunman attacked the paper's Annapolis newsroom.
Her cousin, Tammy Kaskel, said Smith was always extremely supportive of others.
Smith would always accompany her fiance, Dewayne Poling Jr., on trips he took to play softball. Over the weekend, Poling's team held a benefit softball tournament in her memory.
Smith grew up with family members in Maryland, according to the Baltimore Sun.
Also Sunday, one of the five newspaper employees killed in the shootings was remembered as a shy man who expressed his brilliant intellect through the editorials he wrote.
More than 150 relatives, friends and co-workers of Capital Gazette editorial page editor Gerald Fischman gathered on Sunday for his funeral service and burial at Judean Memorial Gardens cemetery in Olney.
Fischman, Smith and three other staffers were killed June 28 when a gunman attacked the Annapolis newsroom.
Capital Gazette editor Rick Hutzell wiped away tears as he read aloud some of the hundreds of thousands of words that Fischman wrote during his 26 years at the newspaper. Hutzell said the 61-year-old's "wisdom cannot be replaced."
More like this from vindy.com