Trump names federal appeals judge Brett Kavanaugh to Supreme Court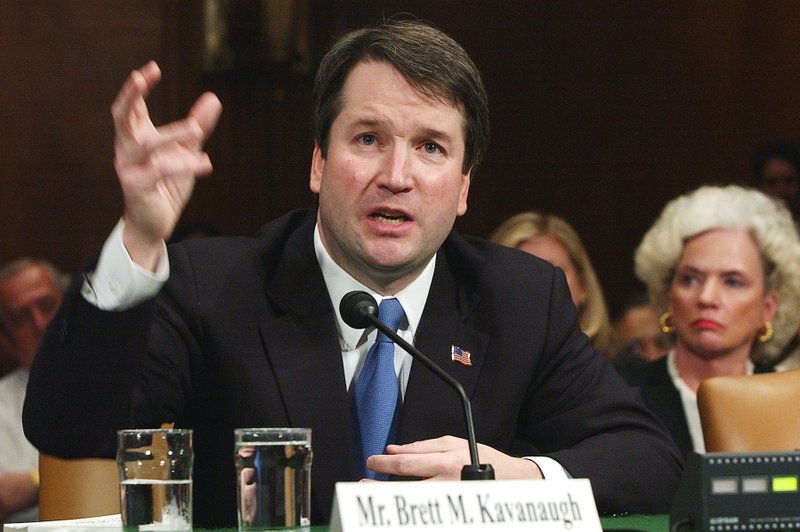 ---
WASHINGTON (AP) — After days of frenzied lobbying and speculation, President Donald Trump decided on his second nominee to the Supreme Court on Monday, federal appeals judge Brett Kavanaugh.
His choice sets up a ferocious confirmation battle with Democrats as he seeks to shift the nation's highest court further to the right.
With customary fanfare, Trump unveiled his choice to replace retiring Justice Anthony Kennedy on prime-time TV. His final options were all young federal judges who could help remake the court for decades to come with precedent-shattering rulings on issues such as abortion, guns and health care.
U.S. Rep. Tim Ryan of Howland, D-13th, said: "Brett Kavanaugh's nomination has reinforced what we already knew: President Trump wants a Supreme Court willing to fight for corporations' rights as a 'person,' but not for the rights of workers to collectively bargain and earn a living wage. He wants a court that will fight to uphold Citizens United and allow unlimited money in our political system, but not for a loving same-sex couple to join together in marriage. And especially so this time, he wants a court that will toss aside established precedent and take away a women's right to her own healthcare and reproductive decisions. Mitch McConnell should follow his own precedent and forgo any vote on a replacement until after the American people have had their voices heard in the midterms."
U.S. Sen. Sherrod Brown (D-OH) responded: "I'm already very troubled by the Supreme Court's recent decisions stripping rights from Ohioans, and I have serious concerns about some of Judge Kavanaugh's rulings against women's rights and consumer rights," Brown said. "I plan to review Judge Kavanaugh's record thoroughly and ask him tough questions face-to-face before I make my decision. I will not support any Justice who would take rights away from Ohioans."
U.S. Sen. Rob Portman (R-OH) said: "I look forward to considering the nomination of Judge Kavanaugh to serve as the next Associate Justice of the Supreme Court of the United States. The job of a Supreme Court justice is to fairly and impartially apply the law and to protect the rights guaranteed by the Constitution, not to advance public policy goals by legislating from the bench. Judge Kavanaugh has an impressive background. He is highly regarded as a fair-minded and independent judge and is clearly qualified to serve on the Supreme Court. I look forward to meeting with him in the coming weeks as he goes through a fair and thorough evaluation process."
U.S. Rep. Bill Johnson (R-Marietta) said: "America needs a qualified Supreme Court Justice who will be a strong defender of the Constitution - and someone who will stay strong when it comes to upholding America's rule of law. The Supreme Court is no place for Justices who want to rewrite the Constitution to bend to their own political or ideological whims. I believe Judge Brett Kavanaugh, who currently serves on the District of Columbia Court of Appeals, fits this profile. I urge the Senate to act quickly to consider and approve this nomination."
More like this from vindy.com