Ailing but upbeat pup inspires Valley woman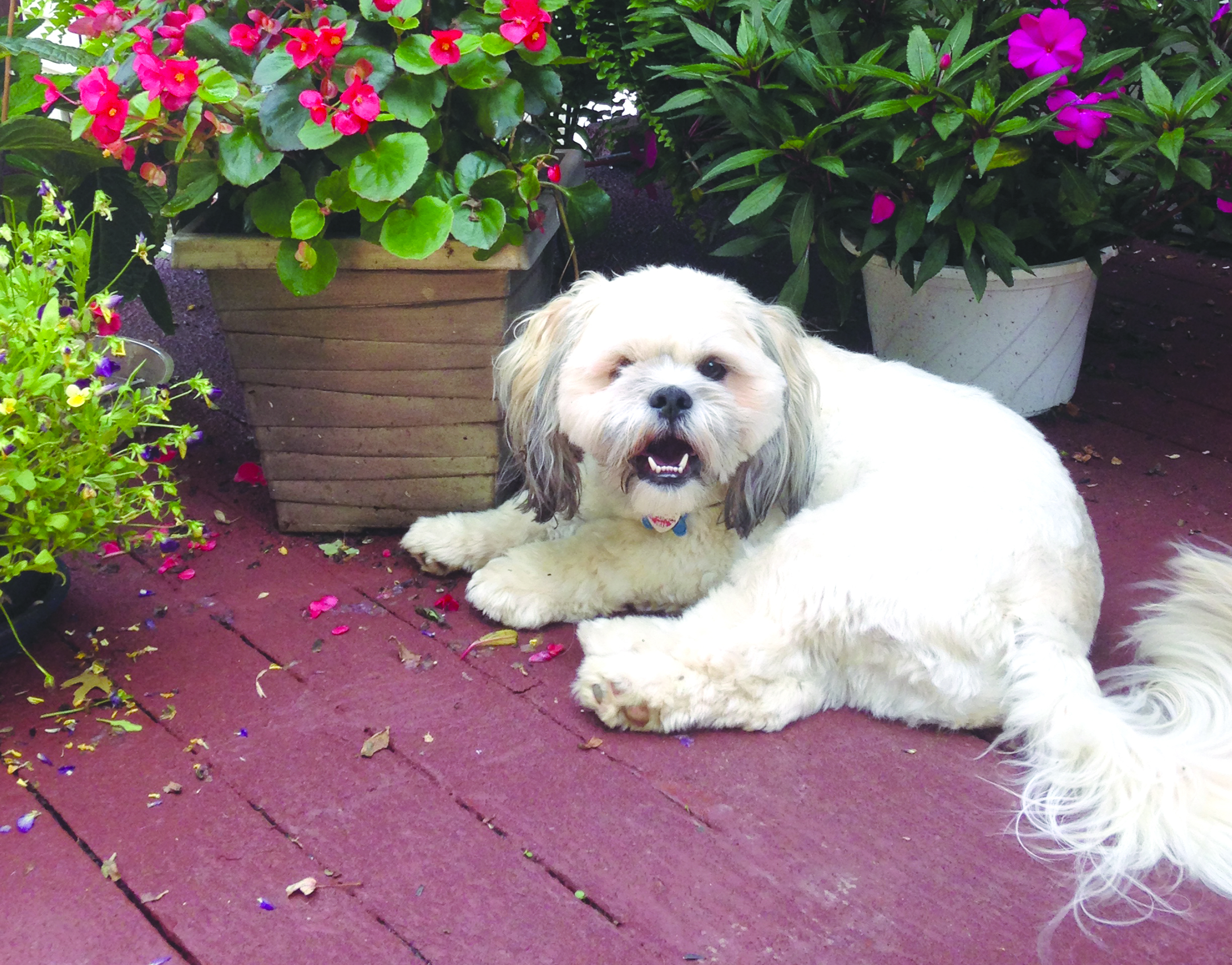 ---
By GUY D'ASTOLFO
dastolfo@vindy.com
Sally Kurjan was so inspired by her plucky little puppy – who never lets his physical ailments affect his friendliness – that she decided to share him with the world.
The Mineral Ridge woman has written and published "Bernie the One-Eyed Puppy," an illustrated book that spreads joy and a message of inclusiveness to children and adults alike. The book includes illustrations by Shannara Harvey of Hubbard.
Kurjan adopted Bernie six years ago from Changing Hearts Rescue in Newton Falls, shortly after the death of her previous pet dog, Miller, a Shih Tzu mix, whom she had for 16 years.
"A good friend of mine, Helen Phillips, who was in her 90s at the time, told me she thought Miller would want me to give a little puppy a good home," said Kurjan. "I was grieving and not sure that it was time, but I did a quick internet search on Petfinders.com and found little one-eyed Bernie. I told my husband I wanted to look at Bernie and that was the end of that story. He was the sweetest little guy ever, and he really turned right around and saved me from all that grief."
Bernie, a Lhasa Apso, has more than his share of problems. He only has one eye, his front legs are crooked, and his heart beat can be abnormal.
The eye was likely damaged by a traumatic birth injury, a veterinarian told Kurjan. Bernie was likely born in a puppy mill, and his deformed legs are the result of a breeding issue.
"He takes glucosamine to protect his joints, and we will keep an eye on him to make sure he doesn't ever get chubby," said Kurjan.
Bernie's heart also misfires. It gives a premature beat when he exercises tires him and causes him to lay down.
"I took him to a canine cardiologist in Canton, and he actually wore a heart monitor for a few days," said Kurjan. "Ten minutes before it was due to come off, he decided to chew the wires to the monitor, costing an additional $125. He may eventually have to take heart medication but for now he is OK, other than an extra rest here and there."
Kurjan grew up in Arkansas but moved to the Mahoning Valley in 2001, and lives with her husband, Don, and his son. A receptionist at Mercy Health-Youngstown, she also has two grown daughters and three grandchildren who live in the area.
"Bernie the One-Eyed Puppy" is her first book but it won't be her last. The next book in the series will be released toward the end of the year, and a third one is also in the works. Kurjan is also planning book signings at local bookstores.
"Bernie's story has been in the works for five years," said Kurjan. "My friend Helen and I used to spend long hours talking about the book and how it could potentially change a child's life. My goal is for children to be more aware of their words and actions toward those who are different and to be kinder to everyone. I want children, and adults, to know that kindness is always the best choice, and it is a choice. We can make it a habit to choose kindness every singe time."
To purchase "Bernie the One-Eyed Puppy," go to amazon.com or barnesandnoble.com.
The paperback book retails for $11.99.
More like this from vindy.com