Town celebrates history of Poland at annual event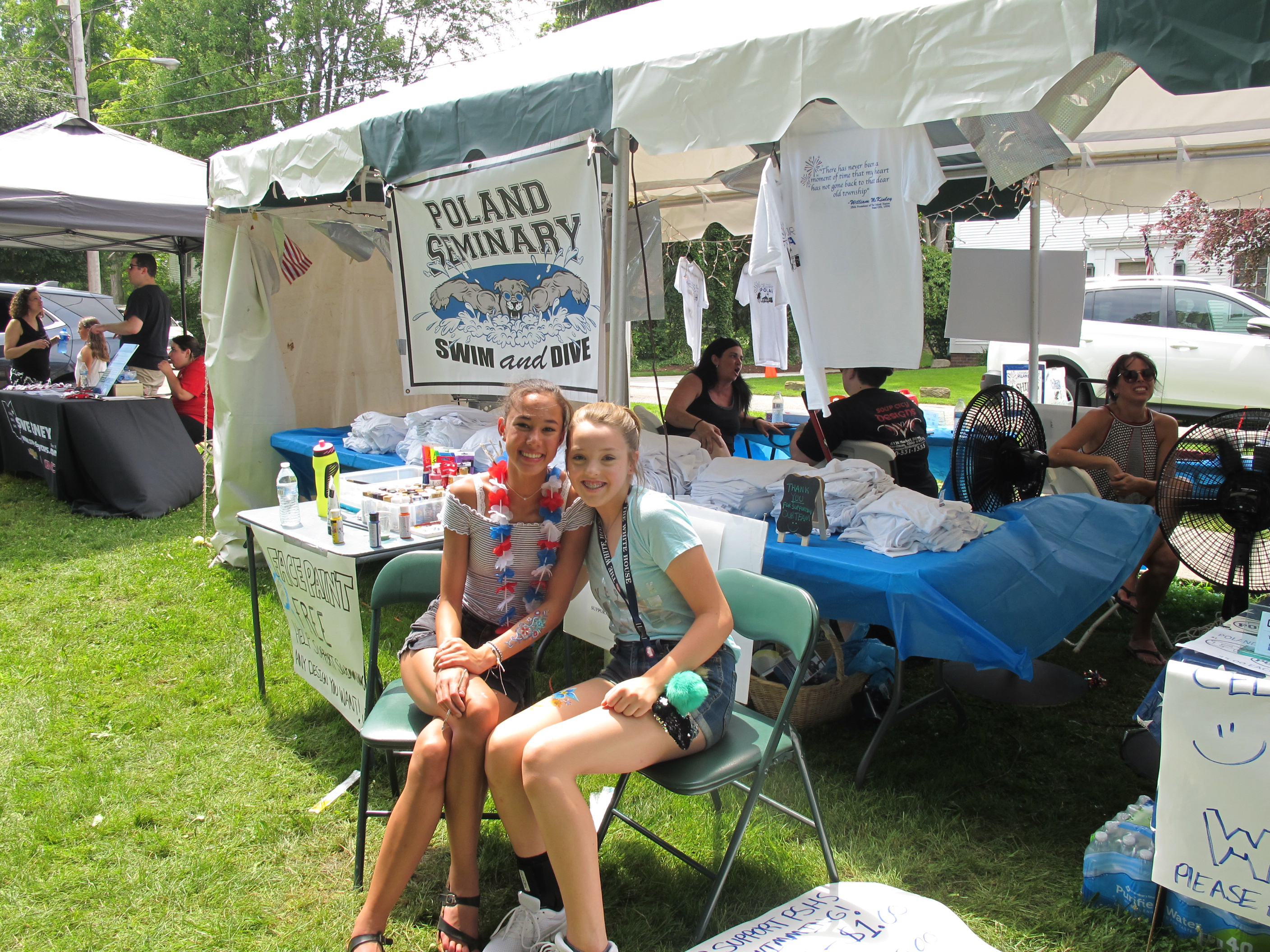 ---
By JESSICA HARKER
The city hosted its annual Celebrate Poland event from June 29-30 at Village Hall.
The event began with the annual Strawberry Festival on Friday and continued with a concert by Disco Inferno, a parade and a bounce around for the children.
On Saturday the event continued, featuring the annual Poland Idol singing competition.
The competition chose winners in four age groups, and was judged by local volunteers who have music expertise.
Jeff Collingwood and his wife Julie who are both residents of Poland said they come out to the event every year, but this year was particularly important.
"Both of our daughter are in the Poland Idol singing competition," Jeff said, "So its been nice to come out and watch them preform."
Additionally, the event had a Chalk the Walk drawing competition. During the competition winners were chosen in different categories for their different types of drawings.
The event also offered a pie baking competition.
Other than the various competitions, Celebrate Poland had a variety of vendors and food trucks available.
Barb McGarry and Linda Pennell were one such vendor, selling hand made crafts for the first time that year.
"We are just excited to get out and meet all the people," Pennell said.
McGarry and Pennell sold patriotic decorations and house hold items, all hand made by the two of them throughout the year.
"She does the painting and the wood work, I do the sewing," Pennell said with a laugh.
There was also a petting zoo and pony rides available for free throughout the day.
Children were encouraged to come and get to know the animals if they were too shy to ride right away.
"It's fun to come out and see all the little faces when they get to pet the pony for the first time," said Madison Myers, a 13-year-old who came out to work the petting zoo to held her grandparents.
Myers also took first place in the cartoon category for the Chalk the Walk event.
To get to know the history of the event and the town, there were also free historic walking tours available as well as a Run through History event.
Participants could take a brief guided stroll through the local area and learn about different historical land marks, including the location of President William McKinley's childhood home. Celebrate Poland also offered free games for the whole family, and face painting that benefitted the Poland Seminary High School swim team.
A fireworks display marked the end of the event.
"It really is just a fun event for the whole family," Julie Collingwood said.
More like this from vindy.com