St. Nick's Greek Summerfest this weekend downtown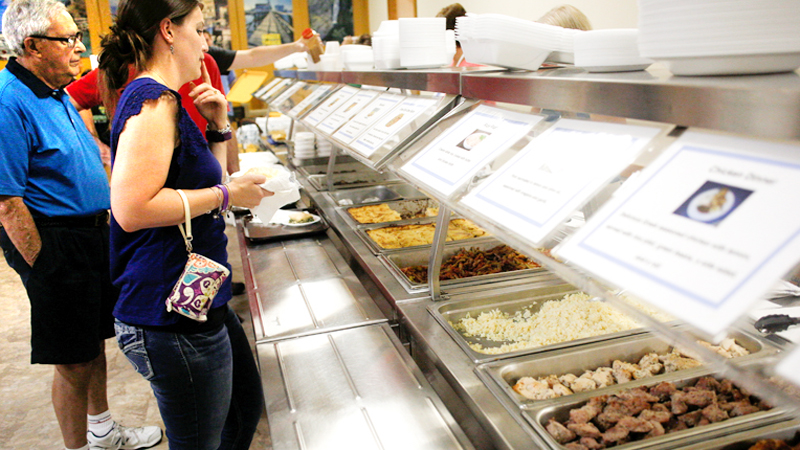 ---
Staff report
YOUNGSTOWN
The scent of Greek foods galore permeate the air near St. Nicholas Greek Orthodox Church downtown, 220 N. Walnut St., for the annual four-day Greek Summerfest.
The festival features Greek foods and pastries, live music and items for sale for free admission through Sunday.
Brett Roberts, festival co-chairman, said Thursday kicked-off scrumptious lunch and dinner takeouts with sandwiches and chicken specials.
"It ramps it up for fish on Friday," he said.
The festival serves the community by giving it a taste of Greek cuisine.
"It gives everyone the chance to check out the best Greek food around," Roberts boasted.
But the biggest benefit is spending time with the church fellowship, he added.
"I like seeing the fellowship of the church come together – it's just so great," he said.
Parishioner Antoinette Cassimatis, who was in charge of the long pastry line, agreed.
"We are a nice big family and we work together well," she said. "I love doing this every year ... We like to show off and help our church."
Annual festivalgoer Cathy Price said this year's festival is as great as ever.
"The food is great and there's a nice social aspect to coming," she said. "You get to socialize with people over the amazing food."
The festival will be ongoing from 11 a.m. to 10 p.m. today and Saturday and from noon to 6 p.m. Sunday.
More like this from vindy.com