Summary of recent criminal activity in Hubbard, Liberty and Girard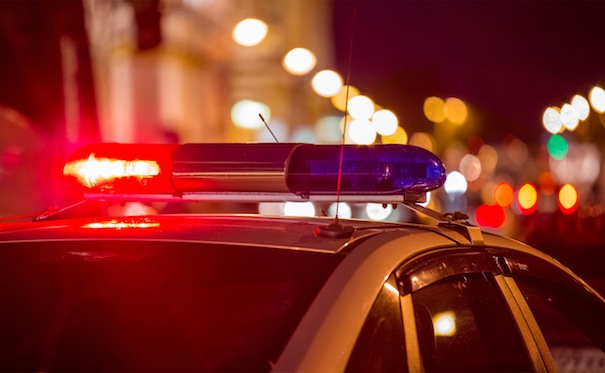 ---
A summary of recent criminal activity in Hubbard, Liberty and Girard:
HUBBARD
June 27
Harassment: A Hubbard woman said her former husband has sent her unwanted messages via Facebook.
Recovered property: A women's purse was found in Harding Park off state Route 616.
June 28
Arrest: Police were dispatched to Brookfield to take custody of Tyler J. Hailey, 22, of Third Street, Masury, who was wanted on drug-related charges from Hubbard.
Criminal damaging: Someone broke a bench in a patio area at Harding Park, leading to a $200 damage estimate.
LIBERTY
July 1
Arrest: Officers responded to a disabled vehicle on state Route 11, where they took Mykhael M. Ruffin into custody. Ruffin, of Cohasset Drive, Youngstown, was wanted on a felony warrant from Boardman.
Arrest: A traffic stop on Belmont Avenue resulted in a charge of operating a vehicle impaired and a minor-misdemeanor citation charging marijuana possession against Antwan L. Tarver, 18, of Northview Boulevard, Liberty.
Arrest: After pulling him over near Belmont and Trumbull avenues, officers charged Michael J. Bury, 57, of Laurel Avenue, Liberty, with operating a vehicle impaired.
July 2
Arrests: Authorities at the Mahoning County jail took custody of Donte J. Perry, 27, of Aravesta Avenue, Boardman, and Sampson L. Snowden Jr., 28, of Lansdowne Boulevard, Youngstown. Both were wanted on Girard Municipal Court warrants.
Burglary: To a residence in the 3000 block of North Gate Road, likely through a front window. Stolen were a flat-screen TV and a laptop computer.
Threats: A Secrist Lane man alleged his landlord made an implied threat against him and hurled a series of racist epithets toward the accuser after the man said the landlord had illegally changed the locks to the residence.
Vandalism: Someone bent a metal bar, causing $200 in damage, while trying to enter an outdoor freezer at an Arby's restaurant in the Liberty Plaza.
Arrest: Officers in the 2700 block of Belmont Avenue picked up Samuel L. Smith, 29, after determining Smith, of Outlook Drive, Youngstown, was wanted on a township warrant charging passing bad checks.
July 3
Assault: Police received information that a man was covered in blood at a Northview Boulevard home before he said he had been assaulted in Youngstown, though the man reportedly declined to provide further details.
Auto theft: A 2007 Honda Accord was stolen from a Sampson Road residence.
Theft: A woman and her husband noticed her $500 iPhone missing while she patronized a Goldie Road big-box store.
Possible theft: A man reported his wallet lost or stolen at a Belmont Avenue gas station.
July 4
Arrest: After responding to a report of a woman not wanted at an East Montrose Street home, officers arrested Debbie Athanas of Holly Drive, Girard. Athanas, 41, was wanted on a Newton Falls Court warrant.
Breaking and entering: Authorities charged Milton V. Buckner IV, 20, of Green Acres Drive, Liberty, with breaking and entering, criminal damaging and vandalism after alleging Buckner admitted having broken a window to enter Valley Counseling Services, 4970 Belmont Ave., supposedly to get away from someone who had threatened him with a gun. Blood from his injury, the result of the broken window, was found throughout much of the building; also, police spoke with Buckner's co-workers at a nearby business and their accounts contradicted his story, a report showed.
Pursuit: A Salem man, 38, reportedly fled in his vehicle during a traffic stop on Northview Boulevard before officers found the unoccupied car about 15 minutes later in the 2900 block of Roosevelt Drive. Charges were pending.
Recovered property: A man driving on Church Hill-Hubbard Road found a 20-inch girls bicycle in the middle of the road.
Assault: A program manager with a residential treatment program alleged a worker had smacked a client, who lives in the township.
July 5
Aggravated menacing: While conducting a welfare check at a Will-o-Wood Drive home, authorities charged Jody Cockerham of Will-o-Wood, Liberty, with aggravated menacing and disorderly conduct after alleging an intoxicated Cockerham, 56, grabbed a large carving knife from under a blanket and came toward an officer with it in her hand. No one was injured, however.
Assault: A Townsend Avenue woman alleged her boyfriend, of Youngstown, tossed and struck her face with a set of keys during an argument that apparently began when the accuser refused to allow him to borrow her car because the boyfriend has no driver's license.
GIRARD
July 2
Arrest: Officers in the 700 block of North State Street picked up Carrie K. Grossen, 40, of West Liberty Street, and George J. Kaczmark, 41, of Front Street. The two Girard residents were wanted on warrants.
Theft: A woman reported that while moving from a Girard home, an estimated $4,963 worth of property that included a vacuum cleaner was missing.
Arrest: Authorities arrested Ismael Stoleo-Banos, 35, when he came to the Girard Police Department on an unrelated matter. Stoleo-Banos, of Kenmore Avenue Northeast, Warren, was wanted on a Geauga County warrant.
July 3
Arrest: An officer near Trumbull Avenue and state Route 711 arrested Theodore A. Thomas, 48, on a drug-abuse charge and on a Vienna warrant as he walked in the area. Thomas, of Trumbull, Girard, had in an eyeglass case a bag containing what he admitted was drugs, police alleged.
Menacing: A Shannon Road boy reported having gotten threatening text messages, including a threat he would be killed.
Arrest: Weathersfield police handed to Girard authorities Mladen Stojanovich, 45, of Ninth Street, Niles. He was wanted on an outstanding Girard Municipal Court warrant.
Weapon: After stopping two juveniles in the 200 block of South State Street whom they said were violating curfew, authorities charged one of them, a 17-year-old Girard boy, with carrying a concealed weapon after alleging he had on his waistband a sheath inside of which was a knife with a 5-inch blade.
Arrest: While dealing with a parking complaint in the 100 block of East Howard Street, officers took Carlton W. Sims of Cleveland Street, Youngstown, into custody upon learning he was wanted on a felony warrant from Boardman. Sims, 33, also faced a falsification charge, when, police alleged, he provided a false first name.
Assault/theft: A Hazel Avenue woman alleged another woman twice slapped her face after the accuser confronted the woman about a theft in which a backpack, a phone charger and $11 had been stolen from the victim.
July 4
Arrest: Police filed a disorderly-conduct charge against a 15-year-old Girard boy after having responded to a disturbance at a West Prospect Street home. The teen refused to walk away and continued to yell at the homeowner, a report said.
July 5
Possible theft: A man noticed two bottles of prescription medications missing from the cab of his truck while he was on South Stewart Avenue.
Criminal mischief: A Townsend Avenue man discovered a broken light fixture to his front door, possibly the result of an excessive number of fireworks having been shot off in the area.
More like this from vindy.com