Children study the science of water at library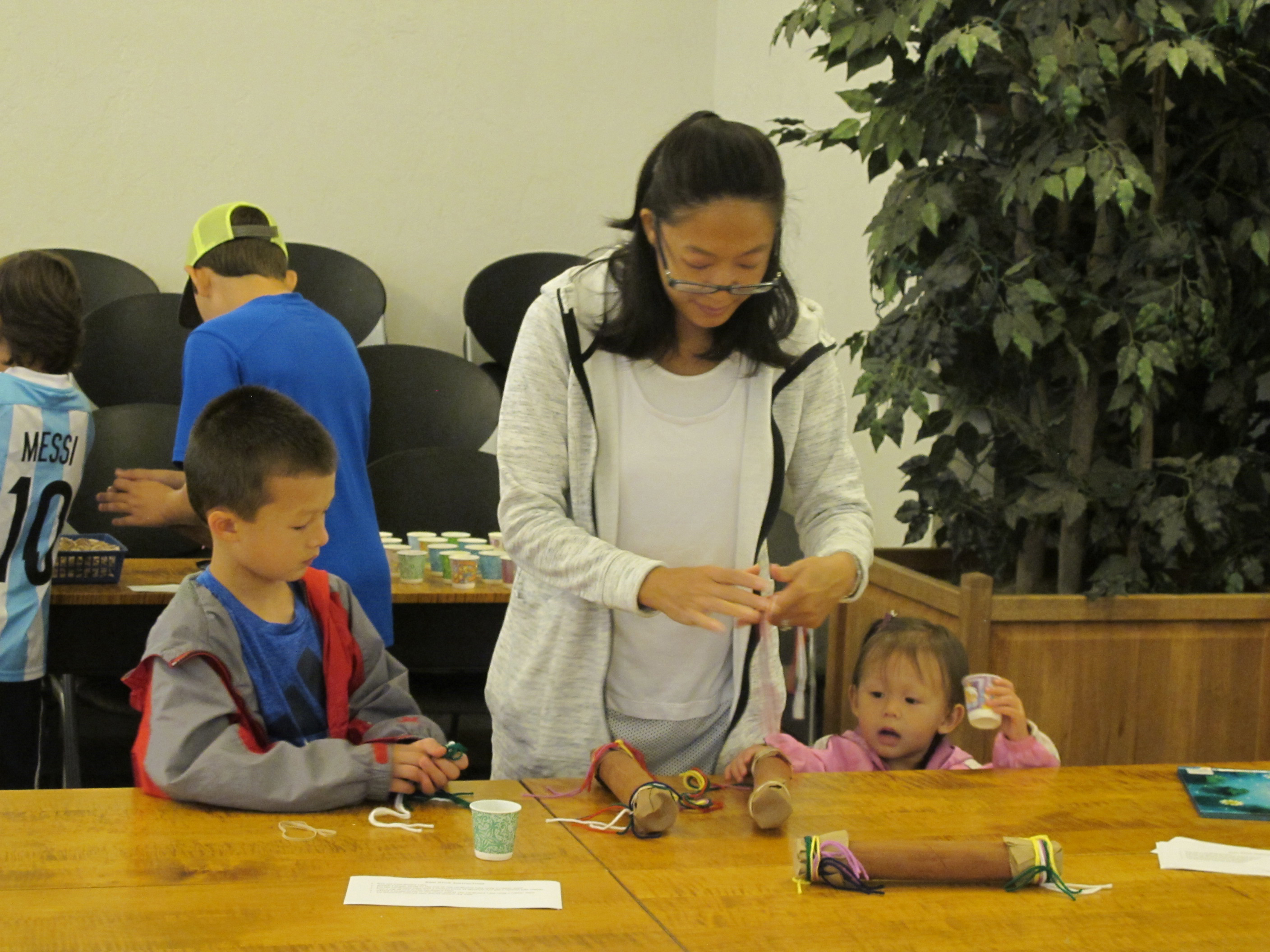 ---
By JESSICA HARKER
Austintown library looked to teach children about the science of water at their Explore Water All Around Us event on June 27.
To kick off the event, the children listened to a reading of "Water Can Be," a book about all the different things water is a part of in the world.
A librarian then did a demonstration for the children where she took two different types of diapers to see which was more absorbent.
Children took guesses at which would be better, then the librarian gradually poured bottles of water on both of them to demonstrate what it means to be absorbent.
After the demonstration children were allowed to explore five stations that were set up to do experiments and art projects related to water.
At the water diffusing station children were encouraged to draw on coffee filters with markers, then drop water on them to spread out the colors and make an art piece.
Additionally, the library offered a station where children were able to make their own rain stick.
Using paper towel tubes, rubber bands, paper, beads and string the children created instruments that mimic the sound of rain.
Along with the two art stations, there were three stations where children could do experiments in water.
The first experimental station was titled "What Dissolves in Water?"
At this station children were given a sheet of paper and asked to make scientific predictions as to whether four different items; salt, glitter, sand and baking powder, would dissolve in a cup of water.
The second experiment was titled "absorbent or not absorbent."
This experiment was an extension of the first demonstration with diapers, and involved students making educated guesses as to whether an array of items would absorb water drops or if the water would slide off.
The children used droppers to drip water onto cup cake liners, cotton balls, card stock and napkins to check their hypotheses.
The final experiment station was titled "Does It Float," where children made predictions and dropped certain items into provided tubs of water.
The goal of the event was to encourage children to take an interest in the science of water.
A display table in the middle of the room offered an array of books about water that were available for the children to read or to check out of the library.
More like this from vindy.com