New developments engulf Liberty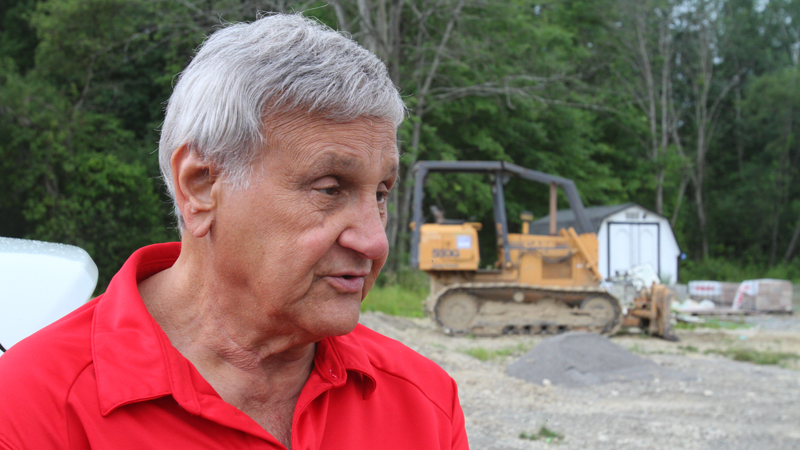 ---
By SAMANTHA PHILLIPS
sphillips@vindy.com
LIBERTY
Liberty officials hope an uptick in business development in the township will encourage further growth.
Last month, Rally's, a franchise based in Florida, announced it will locate at the site of a closed Charley's Grilled Subs building. The sub shop will be torn down.
The coffee shop franchise Tim Hortons also is coming to Liberty, on Goldie Road at Belmont Avenue. It will be the first Tim Hortons in Trumbull County.

Shepherd of the Valley on Tibbetts Wick Road will be breaking ground soon, said Pat Ungaro, township administrator. Shepherd of the Valley is bringing congregate (apartment) living, assisted living, memory care and skilled nursing care to its new campus. The development is expected to create 250 jobs and will benefit from the township's $500,000 sewer line project on Tibbetts Wick.
In the past year, a Dollar General opened on Belmont, and Papa John's joined the township's list of eateries.
Ungaro said the township's several food options gives staff from companies on Belmont Avenue such as Falcon Trucking a nearby place to go for lunch. Additionally, Generations Behavioral Health-Youngstown opened last month, adding more health care options for residents.
The township offers a 10-year, 49 percent tax abatement to businesses.
The Gastroenterology Clinic & Endoscopy Center on Gypsy Lane also opened within the past year.
Ten years ago, the plazas, containing various restaurants including Kravitz Delicatessen and K'nafa, were empty, but the plazas are now close to filled, said township Trustee Jodi Stoyak.
Current businesses, including Giant Eagle and Aldi, are undergoing renovations, and Belmont Confections is expanding and hiring more workers.
Ungaro said there has been an increase in residents moving to Liberty from Cleveland and Pittsburgh, so more condos are being built in developments such as Kline's Farm.
"It's great we have so much revitalization happening in Liberty," said Stoyak. "For people who have lived here their whole lives, it's really refreshing to have something new coming."
More like this from vindy.com