Struthers honoring fallen Marine with street renaming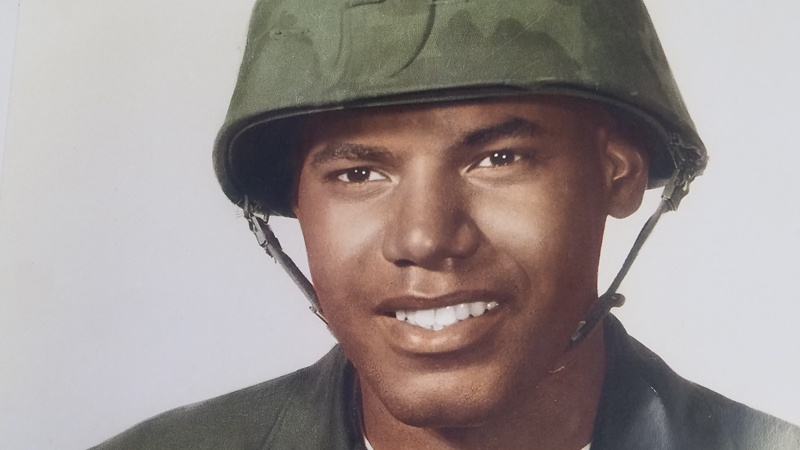 ---
By GRAIG GRAZIOSI
ggraziosi@vindy.com
STRUTHERS
A Struthers Marine who never returned from the war in Vietnam is being honored by his hometown just in time for the Fourth of July.
Ron Charles, a Struthers Marine who was killed in combat during an ambush on July 2, 1967, is the namesake for the newly named Ron Charles Way on the city's North Side.
Charles' rank at the time of his death – lance corporal – will also be included on the new street sign. He was 21.
The name will replace the street's current name, Heights Street. There are no homes on the street so the renaming won't negatively impact anyone.
First Ward Councilman Tony Fire said a retired Struthers Marine, Michael Curtis, brought the idea to rename the street to the city council.
"Mike lives on the North Side near where Ron grew up, and he said he'd like to honor a Struthers resident that gave their life for the country and the city and our community," Fire said. "Of course council unanimously agreed."
Fire said he went to high school with Charles.
"We ran track together. He was an ideal athlete, nice, respectable guy who worked well with everyone," Fire said.
The announcement came as a surprise to his aunt, Ruth Charles, who frequently attends city council meetings and is active around the city.
While she's glad that her nephew is being honored, the 51-year-old memory of his death is still painful for her.
"He was my pride and joy," Ruth Charles said. "He was intelligent, athletic, and a just a gentle person. It's a big loss."
Ruth Charles recalled his artistic pursuits and said she would often display his drawings and his woodworking projects at her home. She told stories of how her family home became the hang-out spot for Ron and his friends on weekends up until he left for Vietnam.
Ruth Charles still has the medals her nephew was awarded: a Purple Heart, a Vietnamese gallantry cross, a merit medal and a Vietnam campaign medal.
Military service isn't unusual for the Charles family; Ruth's three older brothers each served and her nephew is currently in the Navy. He was named Ron in honor of his cousin.
Even Ron Charles' own son Derrick Catley — who was born while his father was in Vietnam — joined the Navy. He is a retired Sailor.
While Ruth is critical of the war, she has some small comfort in knowing that her nephew's memory will live on in some way as a permanent part of his city.
A dedication ceremony and the official changing of the street sign are expected to take place once city council reconvenes in September.

More like this from vindy.com