Muckdogs find way to chill red-hot Scrappers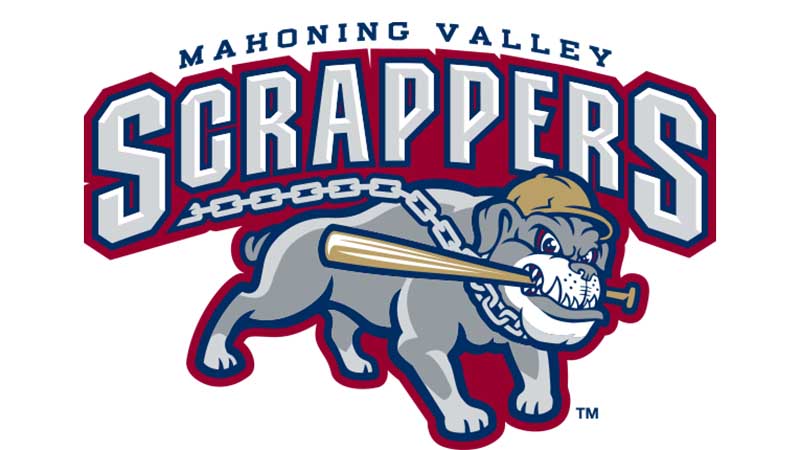 ---
By Steve Ruman
sports@vindy.com
NILES
While one heat wave continues to grip the Mahoning Valley in the form of stifling temperatures and high humidity, another heat wave of sorts was cooled down Wednesday at Eastwood Field.
The Batavia Muckdogs defeated the Mahoning Valley Scrappers 4-3 in front of 3,842 Independence Day fans, icing the hottest team in the New York-Penn League. Despite the loss, the Scrappers (13-5) still own the league's best record.
"It's been fun, it's fun coming to the ballpark, these guys have fun playing with each other and they have fun competing against one another," Scrappers hitting coach Jason Esposito said. "This is a developmental league, but they do a great job of playing together, playing as a team.
"There's been an attitude here that says, 'I have your back, you have mine.'"
During the first three weeks of the season, the Scrappers have made a habit of spotting the opponent an early lead, then rallying for the win.
This time, the Scrappers scored the first run of the game in the bottom of the first inning. Gabriel Mejia led things off by lacing a triple into the left-field corner. Mejia scored on a Jose Fermin base hit.
However, the Muckdogs responded with a three-run fourth frame. The inning included four singles and a fielding error.
Scrappers starter Cameron Mingo (1-2) worked just four innings, giving up one earned run and six hits while suffering his second loss of the season.
Scrappers relievers Luis Valdez and Jason Scheftz combined to work five innings, giving up just two hits and one run — a home run off the bat of Muckdogs catcher Igor Baez.
However, the Scrappers offense was unable to string together back-to-back hits in any inning after the first. They did score a pair of runs in the seventh on a Mejia infield single and a throwing error, but they were unable to add runs despite having runners at second and third with just one out.
The game ended with Tyler Freeman (.439 batting average) coming off the bench in a pinch-hitting appearance. Freeman hit into a game-ending double play.

The Scrappers continue to lead the NYPL in team batting average (.274). Jose Fermin (.375), Richie Palacios (.357), Mitch Reeves (.323, 3 home runs, 15 RBIs) and Gabriel Mejia (.289) are among individual league leaders.
"You go right down this lineup and to a man everyone does a great job of challenging themselves, of challenging each other," Esposito said. "They understand the process. They are familiar with what it takes to play at this level"
Esposito has been with most of the current Scrappers roster since February, beginning with spring training.
"There is a mental toughness with this group that is just as strong as the physical presence, and that's important in professional baseball," Esposito said. "You have to come to the ballpark every day ready to play, ready to perform, ready to do everything that it takes leading up to a game to get yourself ready."
"That's never really been an issue with this group."
More like this from vindy.com