Seasonal menu, great food keep Another Round on course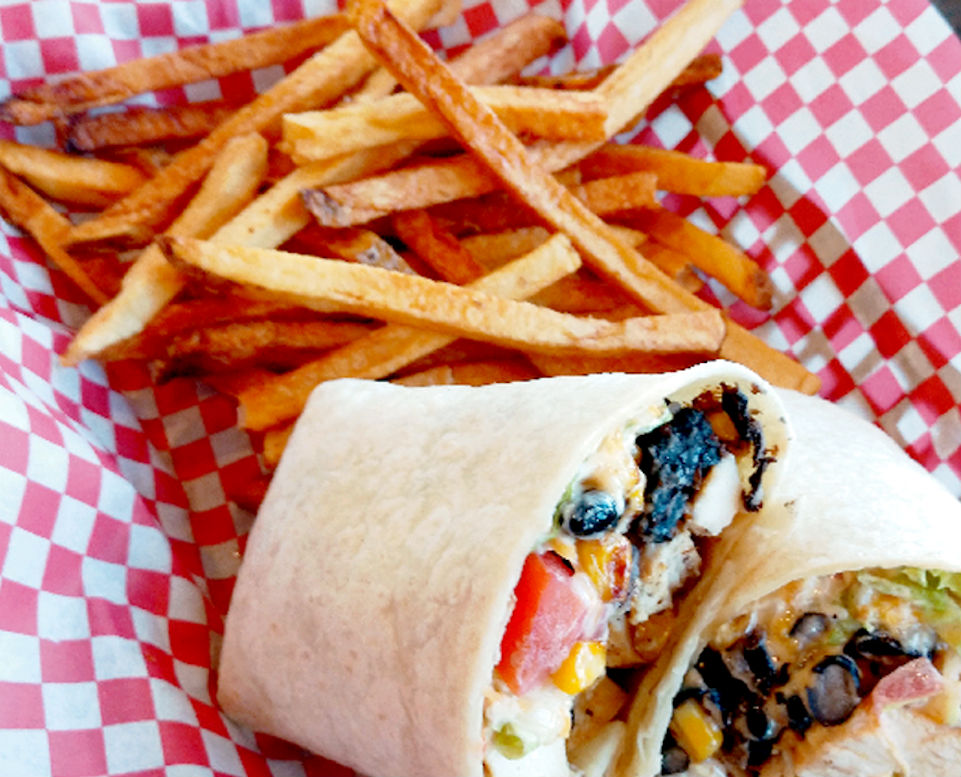 ---
By Mike Vallas and Mark Smesko
The amount of unsolicited advice one receives on a golf course can be daunting. Keep your head down, loosen your grip, hit down on the ball, finish your swing and ... blah, blah, blah.
Truth be told though, if you were in our foursome, there is nothing more delightful than seeing someone's wheels come off during a round. One season, a good friend of ours developed a hitch in his swing that gave the rest of us perilous delight. A long season for him; fond memories for us. The very definition of schadenfreude.
Recently, a well-known Valley long-ball hitter gave us a recommendation, not so much on the course, but above it. "You guys should try out the restaurant overlooking Reserve Run Golf Course." Another Round restaurant was the tip, and soon thereafter, we were sitting at a lofted table with a simply spectacular view.
Overlooking the course, we were joined by Chef Dan O'Bryant, a fourth-generation restaurateur who has been with the establishment for five years. Given the restaurant is nearly a mile off Western Reserve Road, the primary patrons of Another Round are the avid golfers at Reserve Run.
"The menu changes seasonally, but we keep a core focus on the favorites of the league players that frequent the course." explained O'Bryant. With that, he stepped into the kitchen to prepare us a sampling of offerings.
Our meal began with one of their signature appetizers – hot chips. Thinly sliced potatoes deep fried and served with a house-made onion dip. The dip is made by mixing onion base with sour cream, salt and pepper. The chips were warm and crispy. The dip was creamy. Simple and tasty.
We then moved on to one of Another Round's most popular soups – crab bisque. This dish starts off with a mirepoix that consists of sauteed celery, onion and carrots in butter. To this base mixture of aromatic vegetables, O'Bryant adds white wine, heavy cream, house-made marinara and imitation crab meat to complete the dish. The broth by itself is full flavor. The vegetables are soft, and the imitation crab meat plentiful. A very comforting soup.
Another Round is a casual restaurant with many sandwich options, so we decided to try several of their bestselling offerings. First was the fish tacos. O'Bryant blackens Atlantic haddock and serves it in a soft flour tortilla with crisp lettuce, diced tomato and shredded cheddar cheese. Topped with sour cream and salsa, this makes for a slightly spicy, fresh-tasting taco.
Next was the Texas ranch steak sandwich. Seasoned sirloin steak is grilled, then julienned and served with caramelized onions and pepper-jack cheese on a pretzel bun. The steak was tender, and the cheese melted nicely. The pretzel bun was a nice choice. We opted for the sweet potato fries as our side. These come with a wonderful dip consisting of icing, cinnamon and maple syrup. Crispy and a little salty with sweetness from the dip. Delicious accompaniment to the beefy sandwich.
They have various signature paninis, one being made with candied bacon. Of course we had to try that. O'Bryant takes thick slices of bacon and coats them with brown sugar before cooking — making for a sweet and smoky flavor. The sandwich is made with Texas toast, American and Swiss cheese and pressed in a panini press. Crispy bread, gooey cheese and salty-sweet bacon. Pair it up with one of the 8 draft beers on tap, and it is a perfect lunch.
The final thing we sampled was the southwestern chicken wrap, their signature wrap. Seasoned chicken breast is grilled, wrapped in a flour tortilla with black beans, sweet butter corn, tomatoes, lettuce, cheddar cheese and house-made chipotle mayo. The wrap gets a little heat from the chipotle, creaminess from the mayo, sweetness from the corn and a little grilled flavor off the chicken. A solid wrap and easy to see why it is one of the mainstays on the menu.
Another Round has a happy hour from 2 to 5 p.m. daily and features a Friday fish fry throughout the season. They can accommodate private parties of up to 114 inside the restaurant and up to 200 with balcony seating. So here's a bit of simple advice from a couple of simpletons, take dead aim and drive to Another Round. The food is satisfying, and you just can't beat the view.
If you'd like to tell us where to go next, just send us your suggestion at brothersinfood@gmail.com.
IF YOU GO
What: Another Round Bar & Grille
Where: 625 E. Western Reserve Road, Poland
Kitchen Hours: Monday – Saturday 11:30 a.m. – 9 p.m.; Sunday 11:30 a.m. – 4 p.m.
For more info: 330-758-3317
More like this from vindy.com