US Sen. Sherrod Brown tours Vallourec Star, touts Trump steel tariffs on China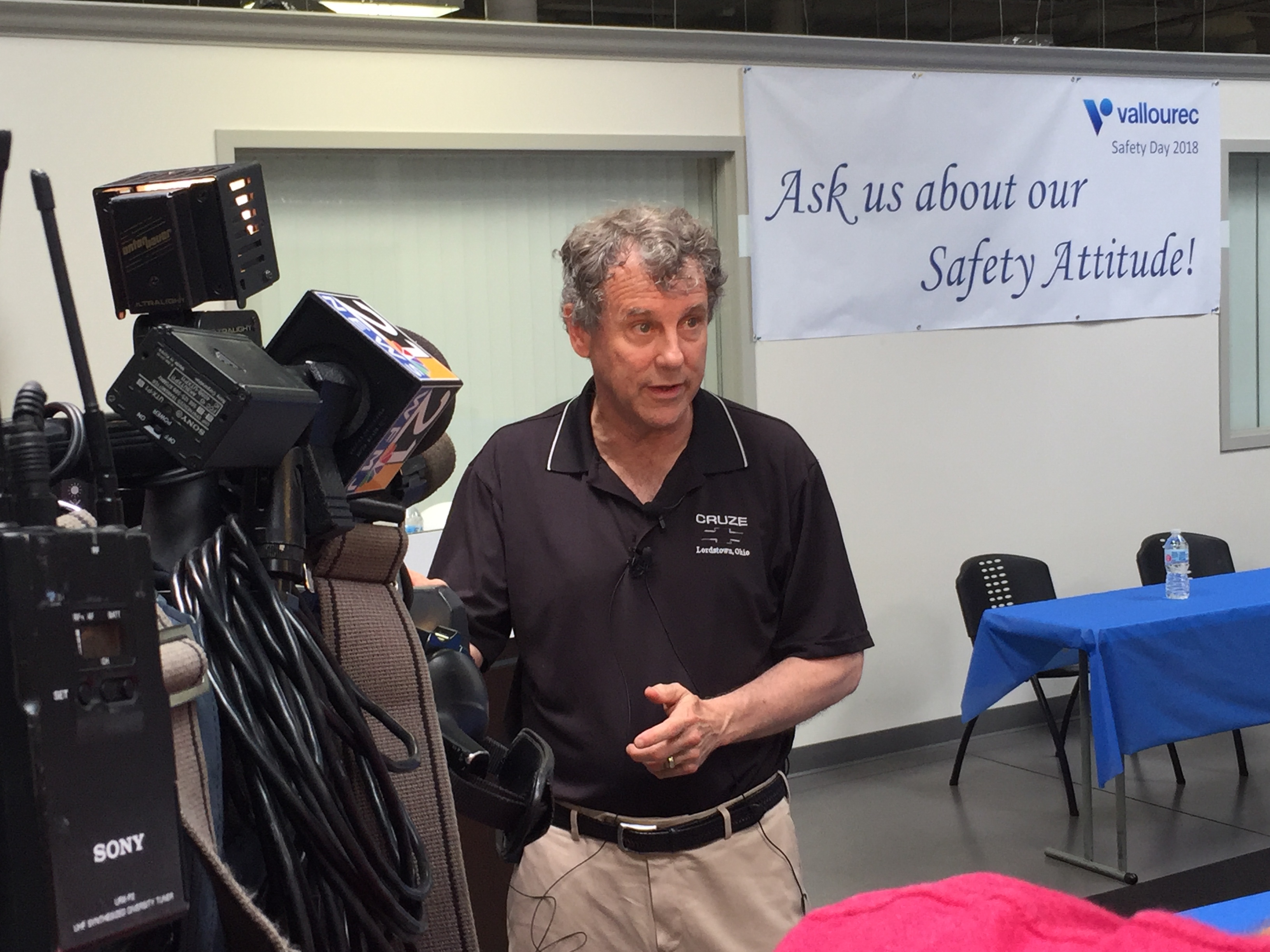 ---
YOUNGSTOWN — U.S. Sen. Sherrod Brown, a Cleveland Democrat, today toured the local Vallourec Star steel pipe mill on Martin Luther King Jr. Boulevard to talk about steel tariffs against China.
Brown supports President Donald Trump's crackdown on China, which produces about half the world's steel, flooding the market and lowering global steel prices.
"China's cheating has shuttered steel plants across our state, put Ohioans out of work, and distorted global markets. These tariffs are an important step toward enforcing trade laws and making clear the U.S. will not allow China to cheat Americans out of their jobs," Brown said in a statement. "We have more work to do to address the root of China's cheating and reset our trade imbalance, and I will continue working with the administration to push for long-term solutions."
After a tour of the facility and a meeting with workers, Brown said tariffs are not a long-term trade policy, but a tool that should be used against "serial cheaters," a point he said he emphasized in a call with the president over the weekend.
Brown said he brought up with the president what is happening at the General Motors plant in Lordstown, which recently laid off about 1,200 workers. He said he asked Trump to speak directly with GM CEO Mary Barra about the situation, to which the president was "noncommittal."
Brown said he also personally pressed Barra about a month ago to reinvest in the Lordstown plant, to which he said she would not commit, saying it might be too expensive.
Brown and Vallourec Star President Judson Wallace agreed tariffs should not be one-size-fits-all.
Wallace said tariffs both help and hurt the company, because it does import some products it is unable to manufacture in the U.S.
"We're on both sides of the issue," Wallace said.
More like this from vindy.com