July 4 will be hot with millions of people traveling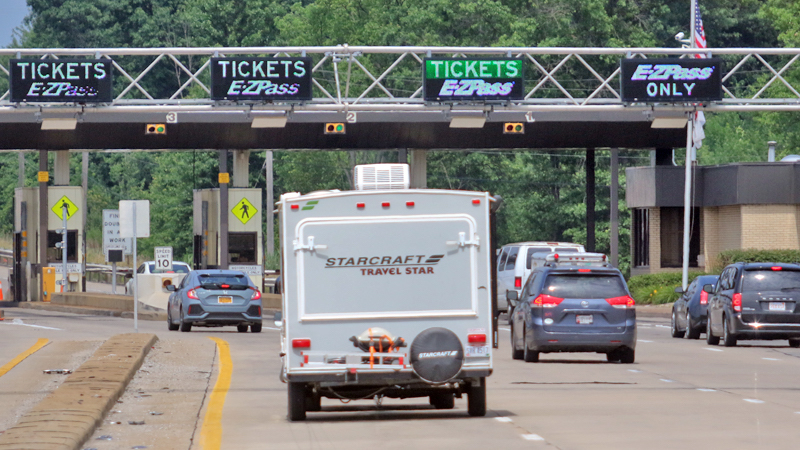 ---
YOUNGSTOWN
This Fourth of July will be hot with possible thunderstorms and jam-packed roads as millions of people travel to celebrate the holiday.
Happy Independence Day!
As for the forecast, the heat wave in the Mahoning Valley will continue Wednesday with a high temperature near 92 degrees, according to the National Weather Service. There's a 30-percent chance of precipitation, including possible thunderstorms, primarily between 1 and 7 p.m.
AAA says about 40 million Americans will travel 50 miles or more during the holiday period, which it defines as today through Sunday. That's an increase of more than 5 percent compared with last year's holiday period and the most since AAA started tracking July 4 travel 18 years ago.
AAA is calling today "Terrible Tuesday" because it predicts drivers will see the worst congestion over the holiday week in the late afternoon as people leave work early and mix with holiday travelers.
"Although travel times are expected to nominally increase throughout the week, Tuesday afternoon will hands down be the worst time to be on the road," said Scott Sedlik, general manager and vice president of INRIX, a transportation analytics company.
There will be a large number of travelers even though gas prices nationally are 57 cents more than a year ago at this time. But the national gas price is $2.86, 11 cents less a gallon than over the Memorial Day weekend.
It's also the highest national average since 2014 when it was $3.66 a gallon.
The average gas price in the Mahoning Valley is $2.66, 20 cents less per gallon than the national average, according to AAA.
A few traffic advisories are posted in Mahoning and Trumbull counties for the holiday.
State Route 534 between U.S. Route 224 and Calla Road in Berlin and Goshen townships has lane restrictions for bridge repairs that won't be done until late September.
Also, there will be lane restrictions on the following roads in Mahoning County for crack sealing: state Route 7 from the Columbiana County line to state Route 165, U.S. Route 62 from the Columbiana County line to just north of state Route 165, and U.S. Route 224 from just east of state Route 7 to the western Poland corporation limit.
In Trumbull County, state Route 11 between state Route 82 and the Ashtabula County line – which takes in parts of Vienna, Fowler, Johnston, Gustavus and Greene townships, has lane restrictions for a $2.3 million bridge painting project that's expected to be done by November.
For those staying in the Valley, several communities will have parades and fireworks displays Wednesday.
There will be parades in Austintown, Canfield, Struthers, Howland and Newton Falls.
Youngstown will have a fireworks display starting at 10 p.m. downtown, launching from the Covelli Centre parking lot. Warren has a free concert at 8 p.m. at W.D. Packard Music Hall followed by fireworks.
And to those putting on their own fireworks displays, the state fire marshal has this warning: Don't.
Though it goes largely unenforced, most fireworks sold at stores are illegal to use in the state.
Only trick and novelty fireworks – such as those that smoke, sparkle, snap and snake – can be legally purchased and discharged in the state, said Fire Marshal Jeff A. Hussey.
"Keep in mind that even trick and novelty fireworks, like sparklers, are inherently dangerous and can cause serious injuries," he said.
Phantom Fireworks has a list of helpful hints for owners of pets that adversely react to fireworks.
Phantom suggests keeping pets indoors during fireworks displays; turn on the television, radio and/or air conditioning to help mask the noise; walk or exercise pets before fireworks to tire them out in the hope they will sleep; don't leave pets alone during fireworks displays; close windows, doors and pet doors to prevent escape; and prepare a safe area for pets such as blankets under a bed or draped over a small table.
More like this from vindy.com