Valley lawmakers challenge GM to reinvest in Lordstown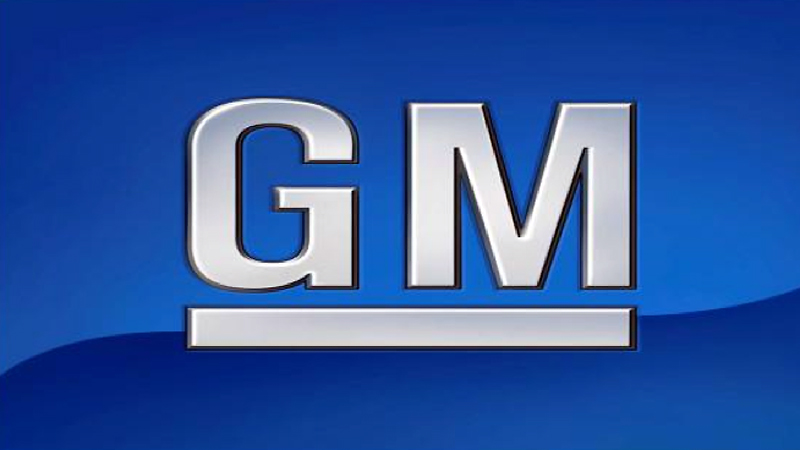 ---
Mahoning Valley Democrats Letter to GM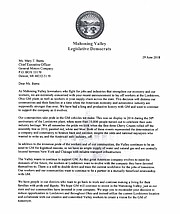 Document
A letter from the Mahoning Valley Legislative Democrats to GM CEO, Mary T. Barra, urging the company to reinvest in its Lordstown assembly plant.
By JORDYN GRZELEWSKI
jgrzelewski@vindy.com
YOUNGSTOWN
Mahoning Valley elected officials on Monday released a letter they sent to General Motors Chief Executive Officer Mary Barra urging GM to reinvest in its Lordstown assembly plant.
"As Mahoning Valley lawmakers who fight for jobs and industries that strengthen our economy and our workers, we are extremely concerned with your recent announcement to lay off workers at the Lordstown, Ohio GM plant, as well as workers in your supply chain across the state," reads the letter, which was signed by state Sens. Joe Schiavoni of Boardman, D-33rd; and Sean O'Brien of Bazetta, D-32nd, and Democratic state Reps. John Boccieri of Poland, 59th; Michele Lepore-Hagan of Youngstown, 58th; Glenn Holmes of McDonald, 63rd; and Michael O'Brien of Warren, 64th.
GM recently eliminated the second shift at the Lordstown plant, laying off about 1,500 Valley workers at the plant and companies in the plant's supply chain. The plant lost its third shift early in 2017.
The end of the second shift June 22 coincided with GM's announcement it would build its new Chevrolet Blazer at a plant in Mexico, a decision and timing that drew the ire of United Auto Workers and Mahoning Valley politicians.
The letter to Barra notes the community pride in the Chevrolet Cruze, the compact car that the Lordstown plant began building in 2010, the lagging sales for which has led to the cutbacks at the plant.
"In addition to the immense pride of the workers and of our communities, the Valley continues to be an asset to GM for logistical reasons, as we have an ample supply of water and natural gas and are centrally located between New York and Chicago with reliable transport infrastructure," the letter states.
It goes on to say that the Valley "wants to continue to support GM" and that there is "a will to double down and train the current workforce for the jobs of tomorrow."
"We have people in our districts who want to go back to work and continue making a living for their families with pride and dignity," the lawmakers wrote. "We hope GM will continue to invest in the Mahoning Valley, just as our state and our communities have invested in your company. We urge you to reconsider your decision to reduce opportunities in Lordstown and throughout Ohio and instead utilize the current Lordstown location and collaborate with our creative and committed Valley workers to create a vision for the GM of tomorrow."
Previously, U.S. Rep. Tim Ryan of Howland, D-13th, and U.S. Sen. Sherrod Brown, a Cleveland Democrat, sent their own letters to Barra regarding the layoffs.
In other GM news, the company submitted comments to the U.S. Department of Commerce Friday warning that tariffs on imported vehicles and automotive components under consideration by the Trump administration could cause GM to scale back and cut American jobs.
GM assembles some of its cars in Canada and Mexico.
More like this from vindy.com