National Midyear Exhibition at the Butler museum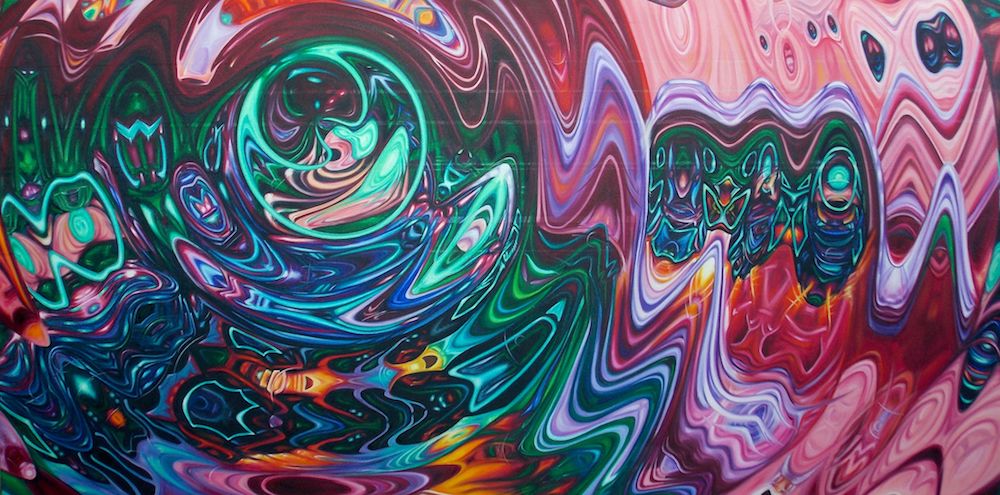 ---
Staff report
YOUNGSTOWN
The National Midyear exhibition opens today at the Butler Institute of American Art and runs through Aug. 26.
The massive juried exhibition, now in its 82nd year, includes 93 works by 79 artists from 17 states. These works were selected from more than 800 entries from 286 artists from 29 states.
This year's exhibition was judged by Peter Reginato, a New York-based artist and sculptor.
As always, the show is open to artists living in the United States and its territories. It includes two-dimensional works in all media, including digital works and photography.
A catalog of the works will be available in the museum store.
The National Midyear sprawls over the balcony of the Beecher Court and the adjacent Davis and Giffuni galleries on the second floor.
An opening reception will take place at 1 p.m. today and participating artists from around the country will be in attendance. Butler director Louis A. Zona will present the top prizes at the reception, which the public may attend.
Here are the winners:
First place: Candice Chovanec, Grand Rapids, Mich., for her oil painting "Teresita."
Second place: Myra Schuetter, Jasper, Ind., for her watercolor "Political Circus."
Third place: Evie Zimmer, Tampa, Fla., for her oil painting "Live Wire."
Allied Artists of America Award: Max Mason, Wynnewood, Pa., for his oil painting "Vendor, Comerica Park." This award is given by this national, New York-based art society.
Phil Desind Award: Judith Peck, Vienna, Va., for her oil/plaster/board piece "Black and White."
This award is given in honor of the late Phil Desind, a realist painter who was devoted to the Butler.
Director's Special Mention: Marc Ross, Columbus, for his mixed media piece "Portent."
Honorable Mention: Lainard Bush, East Cleveland; Debrah Butler, Kent; Anita Dawson, Columbus; David Dorsey, Pittsford, N.Y.; Elizabeth Floyd, Alexandria, Va.; Pat Ingram, Chardon; George Kovach, Youngstown; Michael Molnar, Weatherly, Pa.; Stuart Pearl, Lyndhurst; Don Perlis, New York; Thomas Reiderman, Akron; Leslie Shiels, Cincinnati; and Francine Tint, New York.
The Butler, 524 Wick Ave., is open from noon to 4 p.m. Sunday, and 11 a.m. to 4 p.m. Tuesday through Saturday (closed Monday). Admission is free.
More like this from vindy.com