Winter homework: The promise of spring work in the garden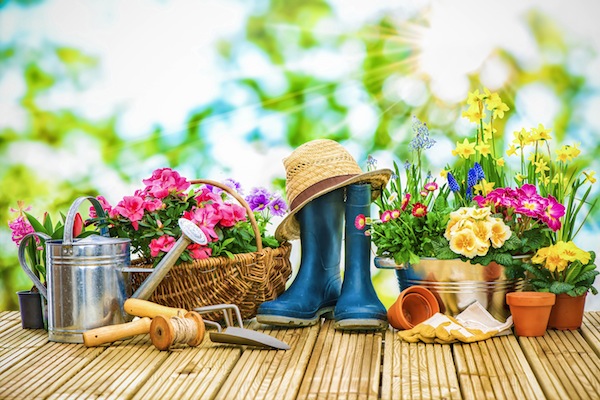 ---
By Pam Baytos
OSU Ext. master gardener volunteer
If you're like me and love being outside working in your garden, this cold weather can be a bit depressing.
Then along comes one of the many quick thaws that remind us this is only temporary.
The seed catalogs keep rolling in as well, giving us hope to be able to start the growing process again.
I can spend hours pouring over seed catalogs, making lists, studying seed dates and mapping out my garden.

This time spent preparing lets me learn more, become inspired and organize my garden for the upcoming season.
Study and learn
If you're an experienced gardener, you have an idea about what grows well in your zone, as well as what worked well in the past.
I like to try something new in my garden every year, so this is an excellent time to do your research.
Garden knowledge often comes from a failure, so if you're a new gardener don't worry, as failure is part of the learning and growing process.
Many seed catalogs have instructions on how to grow different seeds.
Take time to research how to plant right and you'll have a much higher rate of success.
Map your garden
This doesn't have to be a huge project, just having a general idea about the space and conditions of your planting area.
There are four necessities for any successful garden; light, water, soil and space.
By drawing out your garden, adding in large fixtures (buildings, trees, anything that can cast shade), determine which way is east so you'll know how the sun moves through the day.
Also mark your water source and consider your soil and what you will do to keep it healthy and productive (like doing a soil test).
Make a seed graph
Catalog what type of seed you purchase – where the purchase was made, when to plant, if the seeds should be planted inside, to be transplanted or direct sown, when to harvest (most catalogs give you the days to maturity).
Doing the math now allows you to schedule your harvest time.
Finish your seed order
Now that you've figured out what you want and where to get it, get the order made to insure your items aren't sold out or back-ordered.

When your order arrives, check to make sure it's complete.
Then separate the seeds by what you need to start in greenhouse to be later transplanted and what can be direct sown in your garden.
Next, organize by planting dates.
Inventory your supplies
Take time in winter to inventory all your garden supplies so you'll have what you need in the spring.
Pull out your tools and give them a good wash and oiling if you didn't do so in the fall.
Check to make sure you have seed starting soil, seed trays, pots or anything else you need if you plan to start seeds indoors.

This is also a good time to service power equipment if it needs it.
Not only does this winter "homework" help get you through the dark days of winter, it gives you a nice organized headstart on your growing season.
More like this from vindy.com