Kravitz kicks off Jewish Food Fest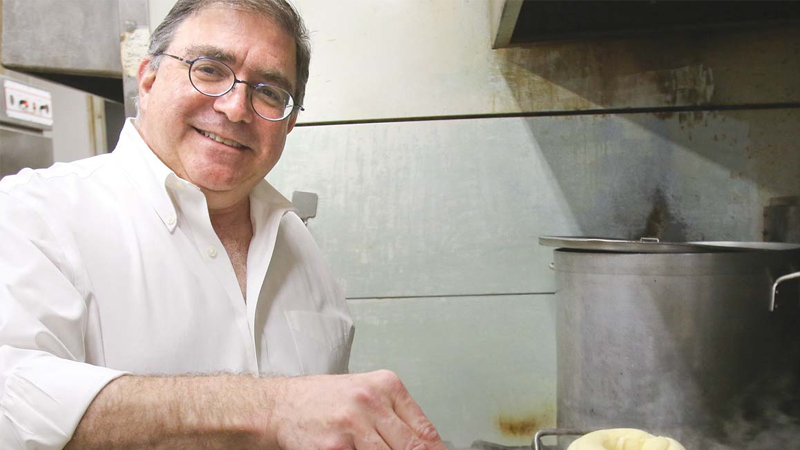 ---
By Kalea Hall
LIBERTY
Kravitz Delicatessen is celebrating its founder, the late Rose Kravitz, all week with a Jewish Food Fest.
Rose's birthday on Monday kicked off the week, and Kravitz's locations offered up some of her traditional favorites, including boiled egg bagels – made with eggs, shortening and sugar and having a slightly sweeter taste.
For the third annual Jewish Food Fest, Kravitz will serve up the boiled egg bagels, chicken mish mosh soup, noodle kugel, potato kugel, tongue and brisket sandwiches, stuffed cabbage, stuffed peppers, knishes and an expanded variety of Rose's signature pastry, the kipfel.
A variety of extra large sandwiches – including the corned beef with a half pound of corned beef and a half a loaf of rye bread – are $11 each.
On Sunday, the week honoring Rose and celebrating her birthday will end with a brunch buffet from 10 a.m. to 3 p.m. at the Fellows Riverside Gardens Kravitz location.
"She was known for her personality," said Jack Kravitz, Rose's son and president of Kravitz. "She could charm everyone in the room. She knew everyone who came in by name. She knew their families."
Rose would have turned 102 on Monday. She died at age 95. At age 5, Rose immigrated to America with her family from what is now Croatia. At 22, she opened Elm Street Delicatessen in 1939 to make a living.
The first deli was very small, and she bartered everything.
"She was so poor that they had to borrow to make change for the first day," Jack said. "Right away, she said the business grew."
She was able to move to a new location down the street from the original in 1947.
Her usual customers were students at the now-shuttered St. Edward's school.
"For 25 cents, they were able to get a bottle of pop and a bagel. The bagels fit right over the pop bottle," Jack said. "It was the deli that appealed to the non-Jewish community. We always had a big variety of customers."
Today, Kravitz Deli has multiple locations: 3135 Belmont Ave. in Liberty; the Poland Library at 311 South Main St.; and the Garden Cafe at Fellows Riverside Gardens in Youngstown.
More like this from vindy.com