Area events, fundraisers and more that are worth a look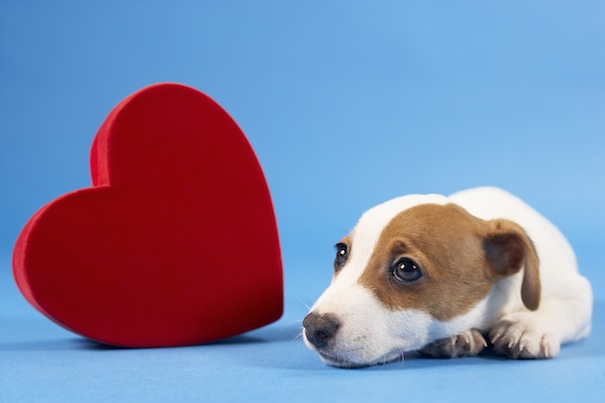 ---
AUCTIONS
The Junior Group of Goodwill Auction and Jewelry Sale will take place from 6:30 to 9:30 p.m. Feb. 16, at Stambaugh Auditorium, 1000 Fifth Ave. It will include Goodwill collectible jewelry, silent auction of fine jewelry and collectibles, vintage clothing, basket raffle, 50-50 raffle, basket auction, hors d'oeuvres, pastries and cash bar. Tickets are $25 if purchased before the Feb. 12 deadline or $30 after the deadline (if available). Tickets are available for purchase through Junior Group members, at Goodwill stores, at Goodwill's Liberty office, at www.goodwillyoungstown.org or by sending a check and self-addressed, stamped envelope to Youngstown Area Goodwill Industries, Attn: Marketing Dept., 2747 Belmont Ave., Youngstown, OH 44505. No tickets will be sold at the door. For information or to be added to the mailing list, call Goodwill at 330-759-7921.
BINGO
Austintown Fitch Concert Choir will host a Purse Bingo event at 6 p.m. Friday at the Maronite Center. Proceeds will support the choir's trip to New York City to visit Lyon's Veterans Hospital and Carnegie Hall. Pre-sale ticket money is due today to the Austintown Fitch main office in the amount of $25. Tickets at the door will be $30. Extra bingo cards will be available for sale at the event for $5. Michael Kors, Coach, and Kate Spade bags will be up for grabs. A cash bar is available and participants can bring snacks and appetizers.
DANCES
Father-Daughter Princess Dance will be offered at the Lariccia Family Community Center, Boardman Park, 375 Boardman-Poland Road, for the 15th year. Fathers or father-figures with daughter(s) age 5 to 12 are invited to an evening of dinner, a professional photograph, crafts and dancing. This semi-formal dance will take place six nights: from 6 to 9 p.m. Feb. 9, 10, 15, 16 and 17; and from 5 to 8 p.m. Feb. 18. Tickets may be purchased at the park office or by calling 330-726-8105 Monday through Friday from 8 a.m. to 5 p.m., or online at boardmanpark.com. Tickets must be purchased in advance. Cost is $40 per father and daughter for Boardman residents, and $50 for nonresidents. There will be a $20 charge for each additional daughter who is a Boardman resident, and $25 for non-Boardman residents.
FESTIVALS
Poland United Methodist Church, 1940 Boardman Poland Road, Poland, will host the 2018 PUMC/ Chinese Mission/ Chinese School/ Chinese Association Joint Spring Festival Celebration from 5:30 to 8:30 p.m. Feb. 11. A dinner will take place and afterward there will be shows for the family; outside group dances, qipao show, traditional waist-drum-dance and others. Anyone interested in becoming a member of the Chinese Association (CAGYA), membership fee is $10 for individuals and $20 for families. Tickets for the festival are $15 any person age 13 and older, $8 for children age 5 to 12 and children age 4 and under enter free. Registration forms available by emailing Cianna Liu, treasurer, at ciannaliu@gmail.com. Donations may be made payable by check to PUMC, and mailed to PUMC, Attention: Pastor Jeff Yeh, 1940 Boardman Poland Road, Poland, OH 44514, and note Chinese School on the memo line.
FUNDRAISERS
Friends of Fido Mahoning County Dog Pound is hosting its fifth annual Valentine's Day card event, "For the Love of Dogs." Mail $1 along with a valentine for a pound puppy to P.O. Box 14155, Poland, OH 44514. For information or to find a "valentine," visit www.friendsoffidomahoning.org.
Friends of the Public Library of Youngstown and Mahoning County, Canfield Committee, will host a fundraising mah-jongg tournament from 10 a.m. to 2 p.m. Feb. 27 at A La Cart Catering, 429 Lisbon St., Canfield. Make plans with a foursome to attend. Cost is $25 per person. Deadline to register is Feb. 7. Parties with less than four will be combined when possible. For information, call the library's development office at 330-744-6086. Proceeds benefit the library.
Veterans 4 Fundraiser will host a craft/vendor show from 10 a.m. to 4 p.m. Sunday at St. Paul Catholic Church, 10143 Main St., New Middletown. Setup will begin at 8 a.m. A basket auction and 50-50 raffle also will take place. Lunch will be available. Proceeds will benefit a mission trip to Puerto Rico.
PROGRAMS
Churchill United Methodist Church, 189 Church Hill-Hubbard Road, Liberty, is hosting its "Grief Share" program for all who have suffered a loss. Classes begin at 6 p.m. and take place every Thursday and will continue until April 19. The meetings will take place on the second floor of the church's educational building.
SALES
Helping Hands Closet at Western Reserve United Methodist Church, 4580 Canfield Road, Canfield, has new and gently used clothing for the entire family. January's specials include men's and women's coats at 50 percent off; all sweaters, sweatshirts, men's dress slacks and ladies jeans for $2; and teens and children's inventory at 70 percent off. Shop and save money. Hours are 9 a.m. to 1 p.m. Tuesday.
Struthers Lions Club will host a garage sale from 9 a.m. to 4 p.m. Feb. 10 at 2741 E. Midlothian Blvd. (the former Ginetti's building). Proceeds will benefit people in need in the community.
SPECIAL EVENTS
Circle of Friends Foundation's Night at the Races will take place Feb. 24 at St. Mary Assumption Social Center, 356 S. Belle Vista Ave., Youngstown. To reserve tickets, call Katelyn McQuiston at 330-793-2487. There will be food, friends, and prize money. Different prices and sponsorship levels are available.
Donald Lockett VFW Post 6488 will host free jam sessions from 7 to 11 p.m. every Saturday beginning Saturday at the post home, 2065 Coitsville-Hubbard Road. For information, call the post home at 330-746-8259.
Men's Club of St. John the Baptist Church, 159 Reed Ave., Campbell, will sponsor a Super Bowl party Sunday. Doors open at 4:30 p.m. The event will include food, beverages, prizes, and a big screen television to watch the game. Cost is $50. Contact Bob Dulovich at 330-718-590 to make a reservation.
Poland Historical Society will celebrate President William McKinley's 175th birthday at 11 a.m. today at Poland Village Town Hall, 308 S. Main St. All Poland residents are invited. Birthday cake and hot chocolate will be served after a brief ceremony. Paul McQueen will portray Republican candidate William McKinley and read a portion of McKinley's speech that was given in 1896 while campaigning for president.
Shepherd's Foundation will host its annual Wine Social from 5:30 to 8:30 p.m. Feb. 8 at the Tyler History Center, 325 S. Federal St. Youngstown. Tickets are $40. The event includes wine and food pairings, entertainment by French Blue, a basket auction and a cork pull. Proceeds benefit Shepherd's Foundation. Tickets may be purchased online by visiting http://www.shepherdofthevalley.com/winesocial or by calling Tony Perrone at 330-530-4038, ext. 2028, or email to tperrone@shepherdofthevalley.com.
Sutliff Museum is featuring a collection of teapots that features ceramic and stoneware teapots collected from all over the world, including Taiwan and Japan. Originating in China, tea was primarily used for medicinal purposes. As the trade routes connecting the East to the West were established, drinking tea became fashionable, especially among the British. Beginning Thursday, an exhibit on hygiene of the Victorian Era also will be on display. The exhibit is open through April. The museum is on the second floor of the Warren Trumbull County Library, 444 Mahoning Ave. Admission is free, and hours are 3 to 6 p.m. Wednesdays and Thursdays and 1 to 4 p.m. Fridays and Saturdays. For information, visit www.sutliffmuseum.org, call 330-395-6575 or visit it on Facebook or Twitter.
Suzie's Dogs & Drafts, 34 N. Phelps St., Youngstown, in cooperation with the Rescue Mission of Mahoning Valley, is sponsoring a "donate a hot dog" campaign in hopes of providing food to the area's homeless population. Throughout the year, Suzie's customers can donate a hot dog for the hungry and write a note of support. Donations will be matched dog-for-dog by the restaurant. On the second Wednesday of every month, employees will provide a meal and bring all the notes for the overnight residents and meal visitors at the Rescue Mission. The goal is food for the body and encouragement for the spirit. The project is inspired by the shooting death last November of Colin Brown. Brown worked in the restaurant industry, managing newly opened restaurants and helping get them off the ground. He was a volunteer with the Common Wealth Kitchen Incubator in Youngstown, was known for his pay it forward attitude and always helping those in need.
TRIPS AND TOURS
ACTION and the Youngstown Neighborhood Development Corp. are sponsoring a free bus trip to Columbia, S.C., to confront Vision Property Management about its housing practices in the city. The bus will depart at 4 a.m. March 3 from St. Edwards Church, 240 Tod Lane, Youngstown. Reservations can be made by calling 330-480-0423 or by filling out the form at http://ow.ly/ZHAO30hcqXO.
Junior League of Youngstown will host a round trip from Youngstown to New York City from April 13 to 15. Tickets are available until March 14, and payment plans will be accepted but must be paid in full by March 14. Tickets are transferable if unable to attend. No cash refunds will be issued. All minors must be accompanied by an adult.
Mineral Ridge Alumni Association is sponsoring a Rivers Casino bus trip to Pittsburgh on Feb. 21. Cost is $35 with $20/slots plus $5 food bonus. Photo ID required at the casino. The bus will leave at 9 a.m. from St. Mary's Catholic Church, 3504 state Route 46, Mineral Ridge. Arrive by 8:30 a.m. for complimentary coffee and doughnuts. Payment is required in advance with checks made payable to Mineral Ridge Alumni Association, P.O. Box 191, Mineral Ridge, OH, 44440. Proceeds will benefit the scholarship fund. For questions or to make reservations, call Dave Williams at 330-559-6719. The bus will depart from the casino around 4:30 p.m., arriving home between 6-6:30 p.m.
A calendar of activities to which the public is invited is published Monday. Please submit information to the Society Department by noon Thursday.
More like this from vindy.com