Dog tags now available for $5 at Trumbull dog pound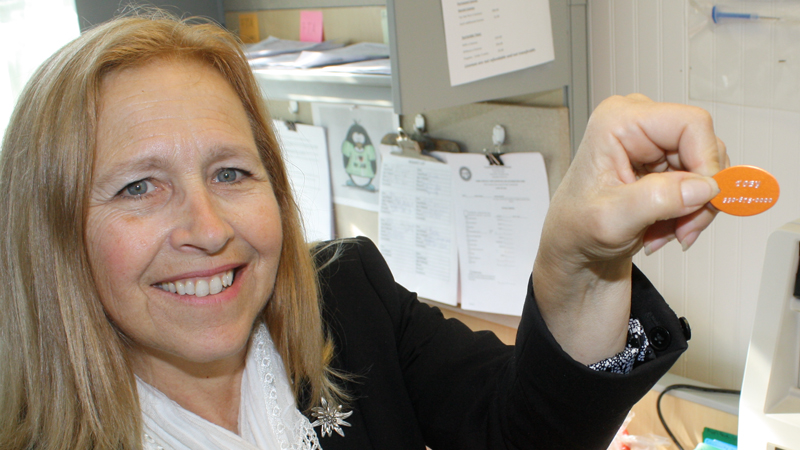 ---
Staff report
HOWLAND
The Trumbull County Dog Pound has a new tool to help people return stray dogs to their owner.
This week, the facility at 7501 Anderson Ave. started using its new identification machine, which inscribes information such as a dog's name and owner's phone number and address on a metal tag that goes on the dog's collar.
The facility will put them on all dogs adopted from the pound, but the tags also will be available to the public, including people from outside of Trumbull County, for $5 per tag.
The pound acquired the machine at a cost of $2,900 at the suggestion of Trumbull County Comissioner Dan Polivka, said Gwen Logan, executive dog warden.
"It makes us better at our job," Logan said. "The best outcome for a stray is to go home."
An added benefit for a stray dog is that if someone finds the dog and sees its name, it would be calming for the animal to hear the person call it by name, Logan said.
The facility has other types of tags that are pre-printed, including dog-license tags, but finding a dog with a license tag would not enable someone to return a stray dog right away at night or weekend when the dog pound is closed, Logan said.
The dog pound can place a microchip in a dog for $25. To get the information from the microchip, a special reader is required.
More like this from vindy.com