ICE refuses stay Adi's deportation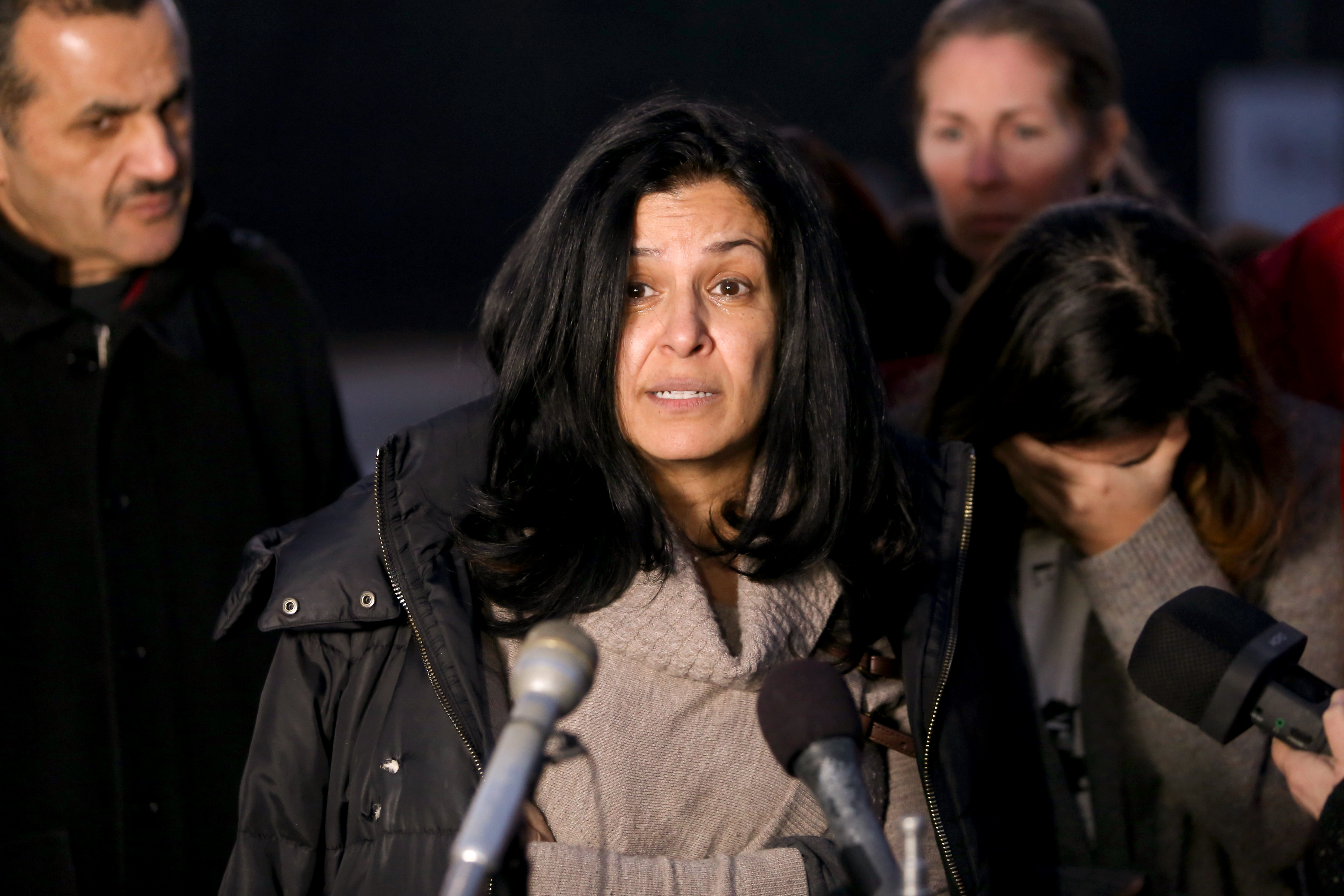 ---
By WILLIAM K. ALCORN
and JUSTIN WIER
news@vindy.com
YOUNGSTOWN
U.S. Immigration and Customs Enforcement will not grant a stay of removal for downtown businessman Amer "Al" Adi Othman, despite a request from the chairman of the House Judiciary Subcommittee.
The announcement prompted an angry reaction from his family Thursday afternoon after they saw Adi at the Northeast Ohio Correctional Center on Hubbard Road, where he is in ICE custody.
"Our father was in a cage, and we talked to him through a glass barrier. It's not fair. He is not a criminal, and we are not animals," said Lina Adi, Adi's daughter.
"While ICE acknowledges Congress' authority to pass legislation providing immigration benefits to noncitizens, alien beneficiaries need not be present in the U.S. for a private immigration relief bill to be introduced, considered and/or enacted," the ICE statement declares.
The statement said Adi will remain in custody pending his removal from the U.S.
The office of U.S. Rep. Tim Ryan of Howland, D-13th, whose efforts resulted in the judiciary committee's request, released a statement saying the congressman is "very disappointed" and he intends to exhaust every avenue available to secure Adi's permanent residency.
ICE will not publicly provide a date for Adi's deportation but said the agency has been in touch with his attorney.
His daughter said if they're going to deport him, they need to do it now.
"He is on a hunger strike. His health is deteriorating. We're worried about his safety. They don't even care about his life," Lina said.
ICE's statement also said Adi accepted a meal at lunch Wednesday, and the agency removed him from its hunger-strike protocols. But the family disputed the claim.
"We just talked to him today, and he did not break his hunger strike," Lina said.
She said ICE officials put a meal in front of Adi and told him he would be released if he ate.
He took one teaspoon of the food before he refused to continue, she said.
"Then he said, 'No, you guys already played with me. I shouldn't be here in the first place,'" Lina said.
ICE, however, said it stands by its statement that Adi accepted a meal.
Adi's family was in tears as members talked to reporters after visiting with him Thursday afternoon at the private prison on the East Side for more than an hour.
"Tell the United States government and ICE they will be held responsible. They aren't making America greater," said Fidaa Musleh, Adi's wife.
"We were voluntarily leaving the country on Jan. 7 at our expense. Why did ICE change its mind? Now they are going to deport him at taxpayer expense," Musleh said.
"My husband's mother is ill, and he hasn't seen her in 20 years." Musleh said.
"Enough is enough. He wants to go home. There is no need for this. We are all human. He wants to go home. Let him go home," Lina added.
Musleh said ICE has not communicated with the family.
But, she said, "Our fight will continue for the sake of my husband and other people who have no voice."
The U.S. House Judiciary Subcommittee on Immigration and Border Security voted Jan. 18 to request a report from the Department of Homeland Security that would inform the committee as to whether to pass a bill offered by Ryan that would grant legal permanent residency for Adi.
Under past administrations, this type of request resulted in delays of deportation for six to nine months while DHS conducts an investigation.
Past administrations also refrained from deporting those who had a private bill – for example, legislation that applies to a single person – before Congress.
Ryan introduced a private bill to grant Adi residency in 2013, which prevented his deportation until the new administration ended the practice that delayed deportations for those subject to pending legislation.
ICE Deputy Director Thomas Homan has stressed that ICE does not exempt classes or categories of removable aliens from potential enforcement.
Adi planned to leave the country Jan. 7 before actions taken by Ryan and others earned him what was perceived as a stay.
That ended when ICE officials took him into custody at the agency's Cleveland office Jan. 16 at what he believed would be a routine check-in.
He has remained in ICE's custody ever since.
More like this from vindy.com