Entertaining Thoughts - See the films, then pick the winners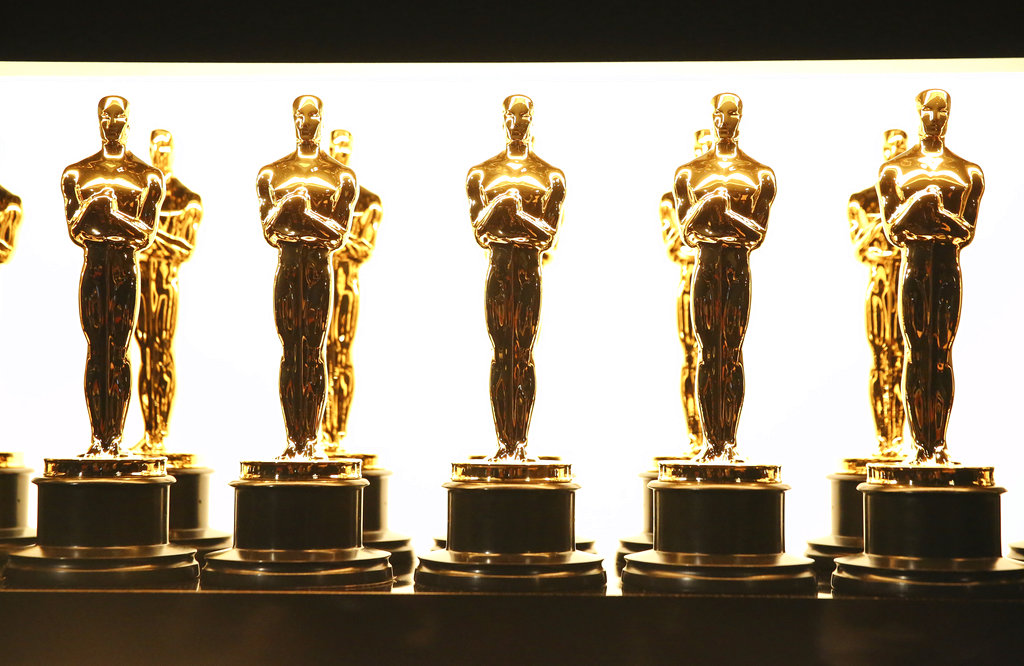 ---
By Guy D'Astolfo
The Academy Award nominees were unveiled this week, and The Vindicator's annual contest to pick the winners begins today.
For the rules and a ballot, readers can pick up a ballot at The Vindicator office on Front Street in downtown Youngstown.
The top three winners receive gift certificates from Rulli Bros. markets: $200 for first place, $100 for second and $50 for third.
Picking the winners is part film knowledge, part insider gossip on which way the momentum is going and part luck.
You don't even have to see all the movies to make a good guess as to who will win in each category. I've talked to people who correctly picked most categories even though they've only seen one or two of the nominees.
Incidentally, seven of the nine Best Picture nominated films are playing this weekend at Mahoning Valley theaters. The two that aren't – "Dunkirk" and "Get Out" – came out early in the year and are already available in home video.
I've only seen five of the Best Pic hopefuls, but I am going with "The Post." It would be almost impossible to dislodge Spielberg's newspaper drama from the top of my favorites list.
Speaking of "The Post," a student newspaper in southern Ohio has been mistakenly getting some social media love meant for the movie.
The Post of Ohio University in Athens has the Twitter handle @ThePost, which some people have assumed belongs to "The Post" movie.
Some messages meant for @ThePostMovie have gone to the Ohio U. Post's account. These include a congratulatory message from the studio, 20th Century Fox, for Meryl Streep, who garnered a Best Actress nod for her work in the film. There have also been fan messages and promos for TV appearances and movie showings, including at theaters in England.
The Post's social media director blogged this week about "numerous compliments for the great work we've done, which we actually haven't."
PRIVATE INVESTIGATOR WORKING ON TV SERIES
Boardman-based private investigator Michael Antonoff continues to dig into unsolved murder cases and hopes to turn his work into a television series.
He shot a sizzle reel – an extra-long promo video that gives a taste of what a potential series would be like – last year in Dayton and St. Clairsville for "Helltown." Antonoff has been shopping it to distributors and networks but has yet to get a bite.
In the spring, he will work on another sizzle reel with a California-based production company that will visit the Mahoning Valley for a proposed TV show called "The Dig."
He will soon launch a podcast that will also be called The Dig.
Antonoff has investigated many cases in his career, but has a special interest in missing persons, cold cases and ritual slayings by occult groups.
His interest in the field all started with the still-unsolved 1972 slaying of 12-year-old Brad Bellino of Boardman. Antonoff has been obsessed with the case since it occurred, when he was a teenager. He has been working on a documentary about the case for a few years.
WORK ZONE AT THE Q
A major construction project to update and modernize Quicken Loans Arena in Cleveland will begin in mid-February, with construction zone barriers going up Feb. 5. The initial phase will focus on the exterior and will affect the way fans enter and exit for events, as well as traffic on Huron Street. The project is expected to be complete in September 2019.
Guy D'Astolfo covers entertainment. Follow him on Twitter at @VindyVibe.
More like this from vindy.com