Club plans Salem Super Cruise, chock full of cars, music and fans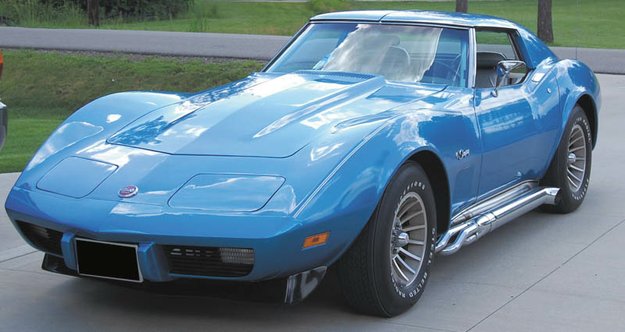 ---
By Sean Barron
SALEM
Even though it's midwinter with a dusting of snow coating the ground, members of a longtime car club are thinking about and planning in a big way for summer.
"This will be the largest event in the history of Salem, Ohio. I'm expecting 80,000 to 100,000 people," Sam Sicilia said about the 14th annual Salem Super Cruise, set for June 7-10.
Sicilia, spokesman for the Mahoning Valley Corvette Club, spoke during Wednesday evening's organizational meeting in Salem City Hall about the many roles the 56-year-old car club will play in assisting with the super cruise.
Unlike previous such events, which have been in a rather centralized section of downtown, this family-friendly show will feature expanded attractions throughout most of the central business district, he said. That also means many major streets will be closed while others will handle one-way traffic, Sicilia said.
The four-day free event will have numerous classic and race cars, hot rods, special trophy cars, show trucks, motorcycles, monster trucks and cars that were built to be in movies, he said, adding that some vehicles will come from out of state.
The Salem Super Cruise 2018 also will have live bands each day on stages set up on State Street and Broadway Avenue, along with disc jockeys including Thomas John, a longtime area broadcaster who is the digital-content director for iHeart Radio. In addition, 21 WFMJ-TV, The Vindicator's broadcast partner and one of the sponsors, will be airing 15- to 30-second promotional spots, Sicilia said.
Another attraction will be the musical directors from all the schools on hand to give attendees opportunities to perform and showcase their talents, he added.
Fundraising efforts will be directed to Second Harvest Food Bank of the Mahoning Valley, Sicilia noted.
The nonprofit Mahoning Valley Corvette Club has 122 members as well as several committees, each of which will have delegated roles to play in the car cruise, he said.
For information, visit www.facebook.com/salemsupercruising.
After the meeting, Mayor John Berlin said that a business will soon open that could bring up to 200 jobs to the area, though he did not provide details, pending an official announcement from the owner.
More like this from vindy.com