Broadway stops in Canfield for a night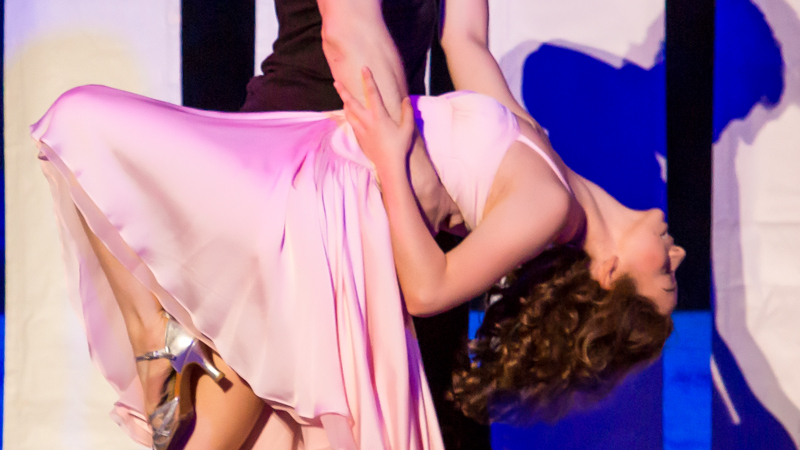 ---
By Billy Ludt
CANFIELD
Canfield High School is about 400 miles off Broadway, but the legendary theater district will live there for a night.
It's crunch time for students in CHS's choir ensembles as their annual dinner theater approaches.
"We have to batten down the hatches," junior Gregory Halley said.
This year, the voices of about 160 students will sing out for the school's performance of "100 Years of Broadway" on Saturday.
Preparation began for the yearly dinner theater after the choral department's annual winter concert. The songs are introduced in September, but practice really begins the second week of December.
"Because there's one song from each musical, it's hard to fit them all in," senior Elijah Mt. Castle said. "If you really enjoy Broadway, you'll get a kick out of this,"
Rehearsal time was made shorter due to school cancellations and delayed starts. A few days from curtains Halley, Mt. Castle and fellow choir students Carmel Cerimele and Allison Leone said nerves are heightened in the choral department.
"It's really hard work," Halley said. "You can tell everyone is getting stressed."
Cerimele continued: "It hasn't hit me yet."
Three choir sections, soloists and a fourth ensemble composes Saturday's performance. A medley of excerpts of Broadway showtunes from the last 100 years will be performed at 7:30 p.m.
"It's a totally different genre," high-school choral director Kelly Scurich said. "I think it's neat because some of these musicals the students have never heard of. Now all of a sudden they're going back and viewing 'Camelot,' or looking at 'Paint Your Wagon' – pieces they never knew existed."
The dinner theater is a fundraiser set between school choirs' winter concert and spring competition. Prepping for the show takes a while, but having the dinner theater made more sense than making her students sell something, Scurich said.
"We need a fundraiser to support ourselves," she said. "It's better than selling candles or candy. This is actually what we do."
In late April, choir students will take a trip to New York City for a performance of "Phantom of the Opera." They'll work with actors and stagehands backstage during the show.
"The neat part is that they've been exposed, and they can talk to these performers and be a little savvy on Broadway," Scurich said.
The dinner-theater theme last year was "Blast from the Past," featuring hit songs from the '50s to the '90s.
The concert portion of the night follows a dinner made of food samples from area restaurants starting at 6 p.m.
Dinner tickets have sold out, but tickets for the performance are available. Admission is $10 for adults, and $5 for students. To reserve tickets, call 330-702-7128.
More like this from vindy.com