Youngstown woman leaves kids after fleeing cops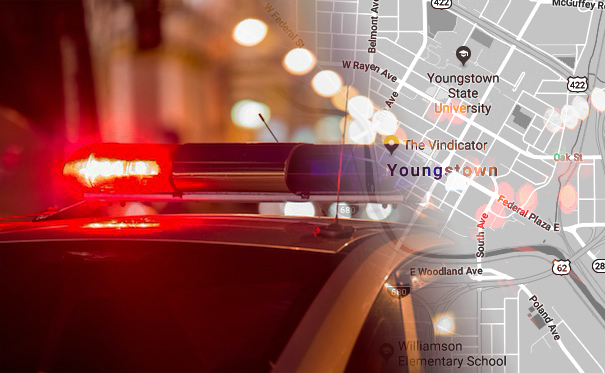 ---
YOUNGSTOWN — Reports said an Ohio Avenue woman was arrested about 3:15 p.m. Monday downtown after she left twin toddlers in a parking lot while fleeing police who came to break up a fight she was in.
Officers were called to a 122 W. Federal St. parking lot for a report of a large fight and when they arrived, a large crowd of more than 20 people scattered, reports said.
Reports said a person was there holding a 2-year-old child and told police he had no idea who the child was. He said one of the people who ran off left the baby there when police arrived and he did not know who the child was or the whereabouts of a parent.
As police were trying to find out who the child's mother was, reports said Azeray DeJay Jacqueline Hayes, 19, of Ohio Avenue came back to the parking lot and was placed into custody.
Officers also had another child of Hayes, who was a twin, in one of their cruisers as well before she came back, reports said. It is unclear where that child was found.
Reports said Hayes and Katina Ware of Youngstown had threatened to beat up a juvenile and they ran into the juvenile and her sister at the Downtown Circle. Store employees stopped a fight there but the juvenile and another girl were confronted by Hayes and Ware in the parking lot, reports said.
Reports said the children were given to a relative. Ware and Hayes are both charged with assault, and Hayes also was charged with child endangering. They were both booked into the Mahoning County jail.
The twins were placed with relatives. Mahoning County Children Services was also called.
More like this from vindy.com