Two arraigned on drug charges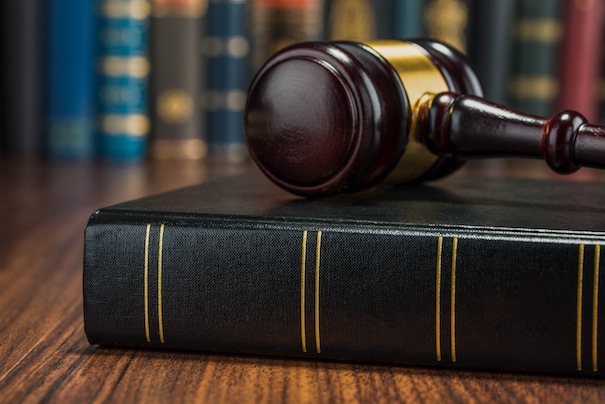 ---
By JOE GORMAN
jgorman@vindy.com
YOUNGSTOWN
Two people arrested on felony drug charges over the weekend were arraigned Monday in municipal court.
Judge Elizabeth Kobly set bond at $7,500 for Brian Collins, 29, of Youngstown, on charges of possession of marijuana, possession of cocaine and several traffic offenses after he was arrested about 4:25 p.m. Sunday at Mahoning and Fernwood avenues.
Police pulled over a car for driving left of center, reports said. Reports said the driver, Collins, smelled heavily of marijuana and allowed police to search him. When they did, officers found a large bag of marijuana in his pants, along with two other bags of marijuana and a bag of crack cocaine.
Police also found $6,828 cash and three cellphones, reports said. Because of the large sum of money he had on him when he was arrested, Judge Kobly said she would not appoint a lawyer for him.
Altay Baker, 20, of Crandall Avenue, was arraigned before Judge Kobly on a charge of possession of drugs. He was arrested about 11:50 p.m. Saturday on Crandall Avenue after he was pulled over for running a stop sign.
Reports said when Baker was talking to police a brown powder suspected to be fentanyl was slipping out of a clenched fist onto the ground, reports said.
Judge Kobly set his bond at $7,500
Arrested over the weekend on a charge of possession of heroin but also jailed on a probation violation from Mahoning County Common Pleas Court was David Dragevelich, 42, who was arrested about 10:30 p.m. Saturday in a parking lot in the 1700 block of East Midlothian Boulevard after a car he was driving was pulled over for running a red light.
Reports said a records check showed Dragelevich was wanted on the warrant for violating his probation after he pleaded guilty in 2015 to stealing $39,000 worth of lottery tickets when he worked at the North Canton lottery office. He was sentenced then to five years probation.
As police searched his car they found heroin inside, reports said.
A probable cause hearing on the probation violation is set for Wednesday in common pleas court. Dragelevich was not arraigned Monday on the heroin charge in municipal court.
Expected to be arraigned after he recovers from his injuries is William Kyzer, 24, of Struthers, who reports said ran from police then caused a three-car accident on the Center Street Bridge Friday.
Reports said an officer tried to pull over a car Kyzer was driving about 7:25 p.m. at Inverness Avenue and Shirley Road for running a stop sign. Kyzer failed to stop and instead led police on a chase which was terminated a short time later by a supervisor after it reached speeds of 59 miles per hour.
The officer continued looking for the car, however, and when he was at the Center Street bridge, he was flagged down by someone who said they had just been in an accident. Reports said the car Kyzer was driving was one of three cars involved in the accident and he was lying on the bridge next to his car holding his leg, which was bleeding heavily.
Inside the car police found a digital scale and six open bottles of liquor, reports said. Reports said Kyzer also smelled of alcohol. He is being treated for his injuries at St. Elizabeth Youngstown Hospital and is expected to be charged with several traffic offenses as well as fleeing and eluding.
More like this from vindy.com