Tune into Vindy Talk Radio -- Rich Little and Dawn Wells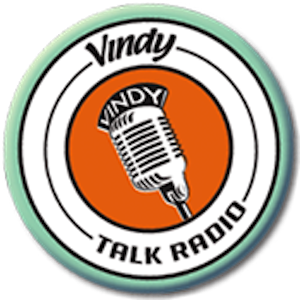 ---
Rich Little 1pm, 24 Jan/Wed
Rich Little recently broke a record by signing an extended contract with the Tropicana in Las Vegas, making him their longest running engagment and he recently filmed a project for the Tropicana, featuring his talents as Johnny Carson as the dealer as well as all of the table players, including Jack Benny, George Burns and Richard Nixon as well as, of course, Dean Martin at the bar. His soon to be updated release of People I've Known and Been: Little By Little, which benefits veterans and our service men and women, and includes additional colleagues from his previous release such as the late Don Rickles (aka Mr Warmth) ...
Tune into Vindy Talk Radio - Louie Free
EXCERPT: "I've been very privileged to work with some of the greatest comedians that ever lived: Bob Hope, Johnny Carson, Dean Martin, Lucille Ball, Jack Benny, George Burns, Carol Burnett and Jackie Gleason, to name a few. They all made me laugh. But nobody made me laugh harder than Don Rickles. Don was in a class by himself. There was nobody like him. There were a few comedians before Rickles that did put-down humor, but no one came close to Don."
RICH LITTLE is THE master mimic of more than 200 voices. With an impressive touring schedule throughout the United States and Canada, he has a voice for every administartion, including U.S. Presidents: John F. Kennedy, Lyndon Johnson, Richard Nixon, Gerald Ford, Jimmy Carter, Ronald Reagan, Bill Clinton, both George Bushes and Barack Obama. In fact, infamous for his skewering of political figures, Little has charmed, amused, intrigued and gotten the best of politicians from here to his native Canada. He entertained at both of Reagan's presidential inaugurations, and President Reagan was reported to have said, "You do me better than I do."
A professed classic movie buff, he's particularly fond of doing Jimmy Stewart, Jack Lemmon, John Wayne and Humphrey Bogart, but Little has also latched on to baby boomer-friendly characters, such as Paul Lynde, Kermit the Frog, Andy Rooney and Dr. Phil, to name a few. Some of his favorite current impressions are of stars Arnold Schwarzenegger, Sylvester Stallone, Jack Nicholson, and Clint Eastwood. "They're easy to do," he says. "They are larger than life."
In January 2010, Little became a United States citizen and during his Swearing in Ceremony, for U.S. Citizenship, the Judge asked Rich to recite the Pledge of Allegiance as John Wayne ... He did.
Dawn Wells 26 Jan/Friday 11am
55 years after TV fans started saying "Ginger or MaryAnn," the debate continues.
Today, Dawn is as active as ever with the popular YouTube series for fans "She Is Still On That Freakin' Island" and in the role of Annie Hughes the award winning webseries "Life Interrupted" ("Best New Webseries" and "Best Ensemble Cast" at the Los Angeles Film Awards) co-starring Dawn Wells, Alison Arngrim, Michael Learned, Erin Murphy and Mason Reese.

A GUIDE TO LIFE: WHAT WOULD MARY ANN DO
In honor of the 50th anniversary of the unexpected hit series "Gilligan's Island." Dawn Wells (who portrayed the lovable farm girl next door, Mary Ann Sommers), released "A Guide To Life: What Would Mary Ann Do?" through Taylor Trade Publishing and Rowman and Littlefield Publishing Group, Inc.
Dawn wrote about the meaning of the Mary Ann character and observes the cultural shifts that have occurred since she was on the island. From the get-go, the Mary Ann character was different. She wasn't a Hollywood creation. She was molded by Dawn, from Dawn. The Character that was originally listed as "And the rest" on the credits became the fan favorite, garnering more fan mail that even the title character. With over 100,000 fans on her FaceBook page and fan clubs across the U.S., her following has remained faithful.
Dawn says that Mary Ann fits today just as she fit two generations ago, because she is timeless. In a world where the industry and society has been celebrating their "Bad girls," Mary Ann continues to be, for many, the breathe of fresh air as the "Good Girl."
Pop culture is too powerful and too pervasive to be controlled by parents, siblings or colleagues. It can be confused with reality. This leaves young people in a vulnerable position - they have to make decisions that are normally beyond their maturity. Dawn discusses decisions we make in life and even goes straight to the BIG DECISION and delivers her concept of the meaning of sex.
In a world of participation trophies, easy praise, and entitlement attitudes, how do you define achievement? Dawn describes it as a journey of failure and learning and tenacity that requires a constant personal re-examination of what success really means.
• Regarding men? She loves them! "I don't think of men as the enemy," says Dawn. "You have to learn to talk to and with men. Enough with the gripes about how he doesn't listen! Maybe you should try saying it in a listenable way. If you have a target and you miss every time you throw something at it, you need to work on your throw, not the target." Adding, "If you look for handsome, you'll find it, but that might be all you find."
• Manners? Although she lists some Do's and Don'ts, an says that "Manners aren't silk stockings and lifted pinkies. It's about being selfless. Etiquette is not political correctness…and vice versa. In fact, Manners and etiquette are nothing more than self-censorship."
• Optimism for Dawn is a way of life, and this chapter is a prescription for optimism for the reader. Dawn uses a powerful personal story of a close friend - his lifelong, steadfast dedication to overcoming a handicap - to bring her attitudes about optimism to life. "Your optimism, or lack of it, shows. Your little brain and your Big Brain are both optimists. There's a difference. One is a wishing brain. The other is a working brain."
• Fame and Gossip? Dawn discusses the subjects, with cautionary advice about both. "The wrong people are famous today. Fame without accomplishment is empty," suggests Dawn. Adding, "The only upside about being the target of gossip is that it means you are the interesting one. Although, I can't imagine a daily routine, a daily pastime, that depends upon what other people do."
• The allure of being alluring: Dawn offers useful and down-to-earth tips on developing a personal style along with heartfelt advice about what beauty really is. "Good makeup lets the real you shine through. Remember, what is trendy is very different from what is fashionable and there are some things that should never, ever come near spandex.
• Family & Friendship: Dawn explores the meaning of friends and family using her own life and her TV life with the Gilligan's Island castaways as models. "First of all, your mother is not always wrong and the very essence of stupid is experience without learning. If you are in a room and everybody in the room is in total agreement with you, you are probably in the wrong room."
• They call it The Work Ethic, NOT The Work Theory: Dawn shares her views on the joy of working by asking the reader to imagine herself as a business and then applying the business principles that lead to success to herself. "Lets just say that you are the president, chief executive officer, chief financial officer, maintenance department, advertising director, production department and chief cook and bottle washer at Myself, Inc.
• Show Business: Dawn pulls back the curtain and talks about breaking into show business. She stories and offers tips to novices and then delves into the Gilligan's Island work week as an example. "The reason they call it show business is because it is a business. If you want to be in the business, treat it like a business."
• Aging: Most people loathe aging. Dating at any age. Getting married. Getting remarried. "Age is a pre-existing condition, I don't think you can live every minute when you are young.
• Thats a wrap: Dawn ends the book with a discussion about self-renewal. It's an uplifting message of optimism and opportunity. She wraps it up by imagining what Mary Ann would be today after coming off the island. "Without gratitude, you can't stand in awe of the gift of life. Without gratitude, you can't marvel at the world, the universe that surrounds you. Without gratitude, you might start believing those blessings you count are created by . . . you. Oh, what a mistake."
• In addition, the Photo Album: Pages of rarely seen shots from Dawn's personal life, from her long entertainment career, and from the set of Gilligan's Island are included throughout the book.
More like this from vindy.com