Motorcycle seminar Satruday at Packard museum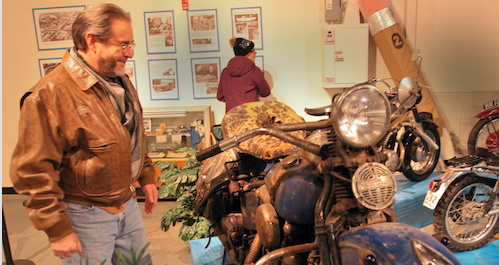 ---
WARREN — The National Packard Museum, 1899 Mahoning Ave., will present an educational seminar at noon Saturday. It will be a group panel discussion – "Evolution of Motorcycling" – presented by the members of the museums' Antique Motorcycle Exhibit Committee.
This informative seminar is open to the public and free with paid admission to the museum.
The museum's 18th annual Antique Motorcycle Exhibit, titled "The Motor," runs through May 20. It traces the evolution of the motorcycle engine, which dates back to 1885 Germany.
The exhibit features 25 vintage American, European and Japanese motorcycles along with nine different motorcycle motors.
Exhibit highlights include the only known existing 1902 Sylvester & Jones, a highly sought after 1947 Harley-Davidson Knucklehead, and a unique 1957 Ariel "Square 4" with two crankshafts.
More like this from vindy.com