Shutdown rolls into workweek as talks drag on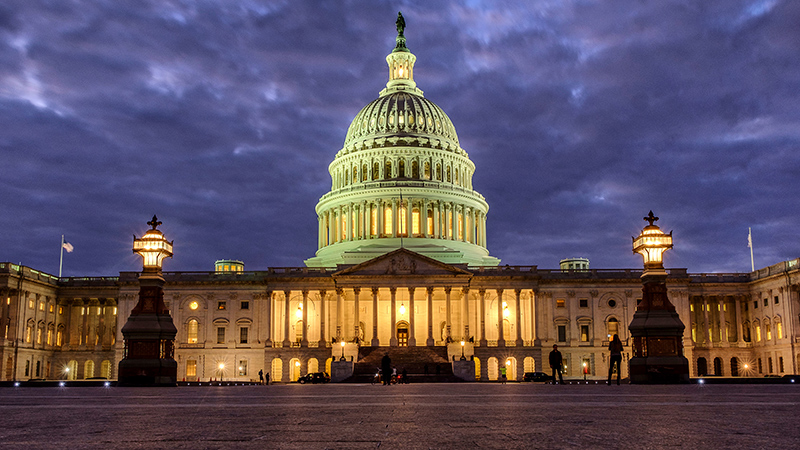 ---
Associated Press
WASHINGTON
The government shutdown is set to sow more disruption and political peril today after the Senate inched closer but ultimately fell short of an agreement that would have reopened federal agencies before the beginning of the workweek.
Senate Majority Leader Mitch McConnell and Democratic leader Chuck Schumer said negotiations were still underway late into the night, with a vote to break a Democratic filibuster on a short-term funding bill scheduled for noon today. Under the proposal taking shape, Democrats would agree to a three-week spending measure – until Feb. 8 – in return for a commitment from the Republican leadership in the Senate to address immigration policy and other pressing legislative matters in the coming weeks.
But Democrats appeared to be holding out for a firmer commitment from McConnell. "We have yet to reach an agreement on a path forward," Schumer said late Sunday.
McConnell's comments followed hours of behind-the-scenes talks between the leaders and rank-and-file lawmakers over how to end the display of legislative dysfunction, which began Friday at midnight after Democrats blocked a temporary spending measure. Democrats have sought to use the spending bill to win concessions, including protections for roughly 700,000 younger immigrants brought illegally to the U.S. as children.
Republicans have appeared increasingly confident that Democrats were bearing the brunt of criticism for the shutdown and that they would ultimately buckle. The White House and GOP leaders said they would not negotiate with Democrats on immigration until the government is reopened.
There were indications Sunday that Democratic resolve was beginning to waver, with growing worries that a prolonged shutdown could prove to be an electoral headache for the party just as it has grown more confident about prospects in November. Although they initially dug in on a demand for an immigration deal, Democrats had shifted to blaming the shutdown on the incompetence of Republicans and President Donald Trump.
Trump, who regularly disrupted negotiations in recent weeks, had been a relatively subdued player in the weekend debate. He has not appeared in public since Friday afternoon. The White House said he was in regular contact with Republican leaders, but he has not reached out to any Democrats, a White House official said.
Sunday morning on Twitter, he called on the GOP-controlled Senate to consider deploying the "nuclear option" – changing Senate rules to end the filibuster – and reopen the government with a simple majority.
McConnell has dismissed that option, saying Republicans will welcome the filibuster when they return to being the Senate minority. The White House didn't immediately respond to McConnell's comments.
Democrats are facing intense pressure from their base to solve the issue over the young immigrants, and they are skeptical of Republicans' credibility when offering to take up the issue.
More like this from vindy.com