Mahoning County seeks funding to house female vets at Oakhill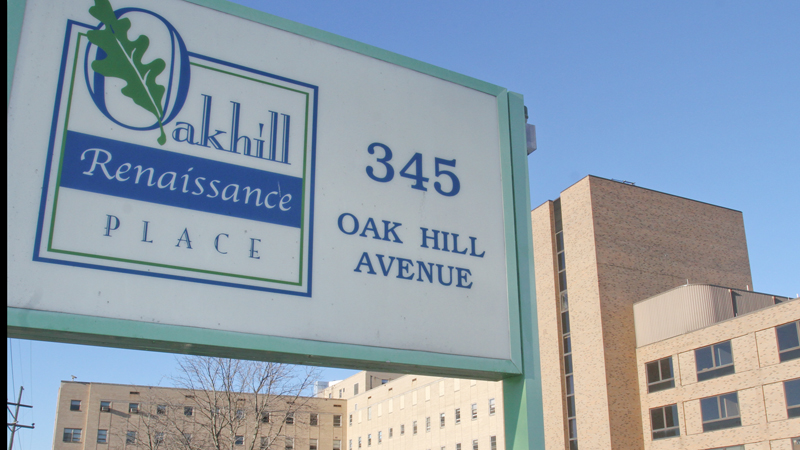 ---
By Justin Wier
YOUNGSTOWN
The Mahoning County commissioners hope to house female veterans in need at the Oakhill Renaissance Center, and they're reaching out to lawmakers in Columbus for help.
The commissioners submitted a request for $1.4 million in this year's capital budget to renovate the center to accommodate the housing.
"This is very important for our female vets," said Commissioner Carol Rimedio-Righetti, who led the effort. "There's nowhere for them to go."
Susan Krawchyk, executive director of the Mahoning Valley Veterans Service Commission, added it's difficult for her agency to place homeless female veterans, especially those with children.
"There is a dire need for women veterans' transitional housing," she said. "Especially in this quadrant of the state."
The facility could house both men and women, but the areas would be separated to provide security for the women, officials said.
The veterans could be those who recently lost employment or went through a divorce. The transitional housing would help connect them with necessary services and get them back on their feet, Krawchyk said.
"The plan is to ... help the veteran stand on his/her own with assistance to ensure success," a business proposal reads.
Officials said the former hospital would be well-suited to such a facility.
Many of the services – including the Veterans Service Commission, Job and Family Services and the Women, Infants, and Children, or WIC, office – would be in the same building.
"Everything is in this building," Rimedio-Righetti said. "Everything we need to make this work is here."
Audrey Tillis, the commissioners' executive director, said there is a 21-bed limit on such facilities.
Currently, more than half of the Oakhill Renaissance Center remains unoccupied.
The proposed housing would occupy 17,600 square feet of the 353,000-square-foot facility.
Jim Fortunato, who heads the county's purchasing department and is himself a veteran, said the facility gives back to the area's vets.
"This is a great way to thank homeless vets for their service," he said.
The proposal contains several letters of support from local private and public agencies including Family & Community Services Inc., Mahoning County Homeless Continuum of Care, Alta Behavioral Healthcare, Workforce Development Board Inc. of Mahoning and Columbiana Counties and several local veterans organizations.
The county will learn whether it will receive the money in March.
The Mahoning County Veterans Housing committee will prepare an additional application for a U.S. Veterans Affairs operations grant.
The proposal projects that annual operating expenses would reach about $2 million annually.
More like this from vindy.com