Phantoms players host story time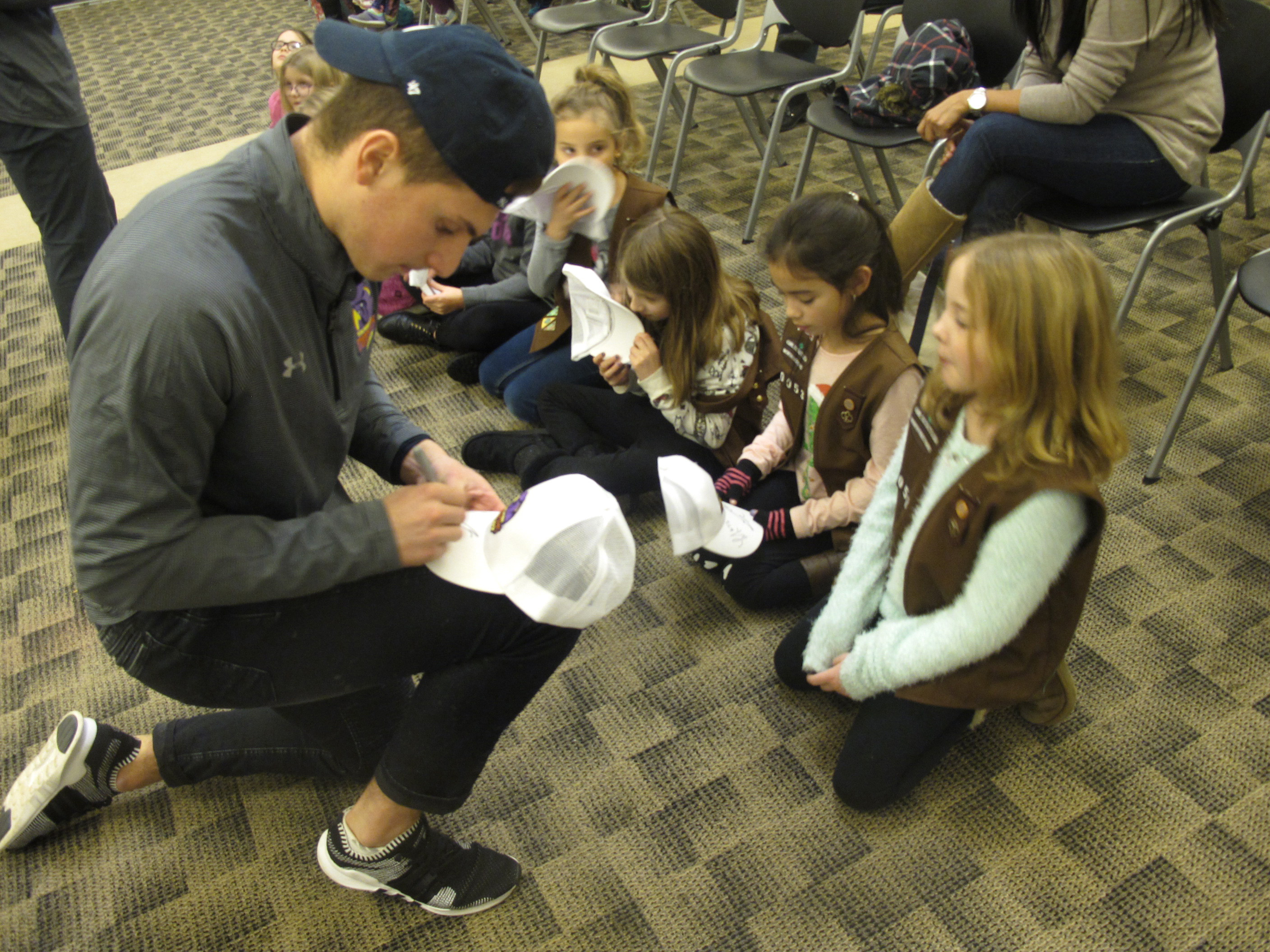 ---
By ZACK SHIVELY
Players from the Youngstown Phantoms junior ice hockey team read to children at the library on Jan. 9 as a part of a special celebrity story time program.
Defensemen Gianfanco Cassaro and Liam Dennison each read a children's book for the story time. After the story time, the children played and ate.
PLYMC Development Director Deborah Liptak said, "It's a nice family event at the library" that gives an incentive to the children. She spoke about the Show Me Your Card campaign between the Phantoms and the library. Patrons can receive discounted tickets for nine dollars if they show their library at the Covelli Centre box office.
Upon entering, the families at the story time received free tickets to the game on Jan. 15. The Phantoms team handed out hats with the team's logo on them to all the children at the event.
The story time related to hockey. Cassaro began the reading with the book "Goodnight, Hockey" by Michael Dahl. Dennison followed that book with Matt Napier's story "Z is for Zamboni."
After they finished their readings, they signed the hats they gave to the children. The children then played games. They also ate cookies and drank hot chocolate.
The Austintown librarians organized the games for the children to be played and librarian Nikki Puhalla oversaw the children playing during their playtime. On a table near the entrance, the children could make a craft to resemble a mug of hot chocolate. On another table, they children played with a box full of fake snow.
The room's middle pillar had two games on it, Pin the Nose on the Snowman and Penguin Sledding. The former game played like pin the tail on the donkey, except with a winter theme. The latter game played like The Price is Right's "Plinko" game, where a player placed a disc at the top of a vertical board and dropped the disc into a slot where it then bounced between pegs until ultimately reaching the bottom.
More like this from vindy.com