Canfield residents address council on holiday light displays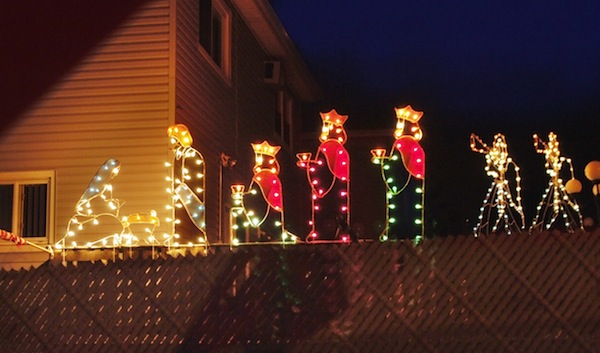 ---
Staff report
CANFIELD
Community members spoke before council for the second week straight, voicing support and concerns about Christmas light displays from this latest holiday season.
"This light issue – we have bigger fish to fry," Councilman John Morvay said. "If we can't settle this light display issue with dialogue, discourse and respect for each other, then something is wrong with Canfield, Ohio."
Residents who back placing regulations on holiday light displays argue the "excessive" displays are distracting to neighboring residents, damage neighboring properties from parked vehicles, and create a road hazard with congested traffic.
Councilwoman Christine Oliver read emails from a "pro-light" resident, and voiced support herself for the light displays in closing comments.
The holiday light display in question was strewn across multiple properties, and synchronized to a set of music that ran for about 15 minutes.
The light display involved three streets including Fairview Avenue.
City Manager Wade Calhoun reported he received six emails in support of the light displays as well.
More like this from vindy.com