Adi's fight revealed; family in limbo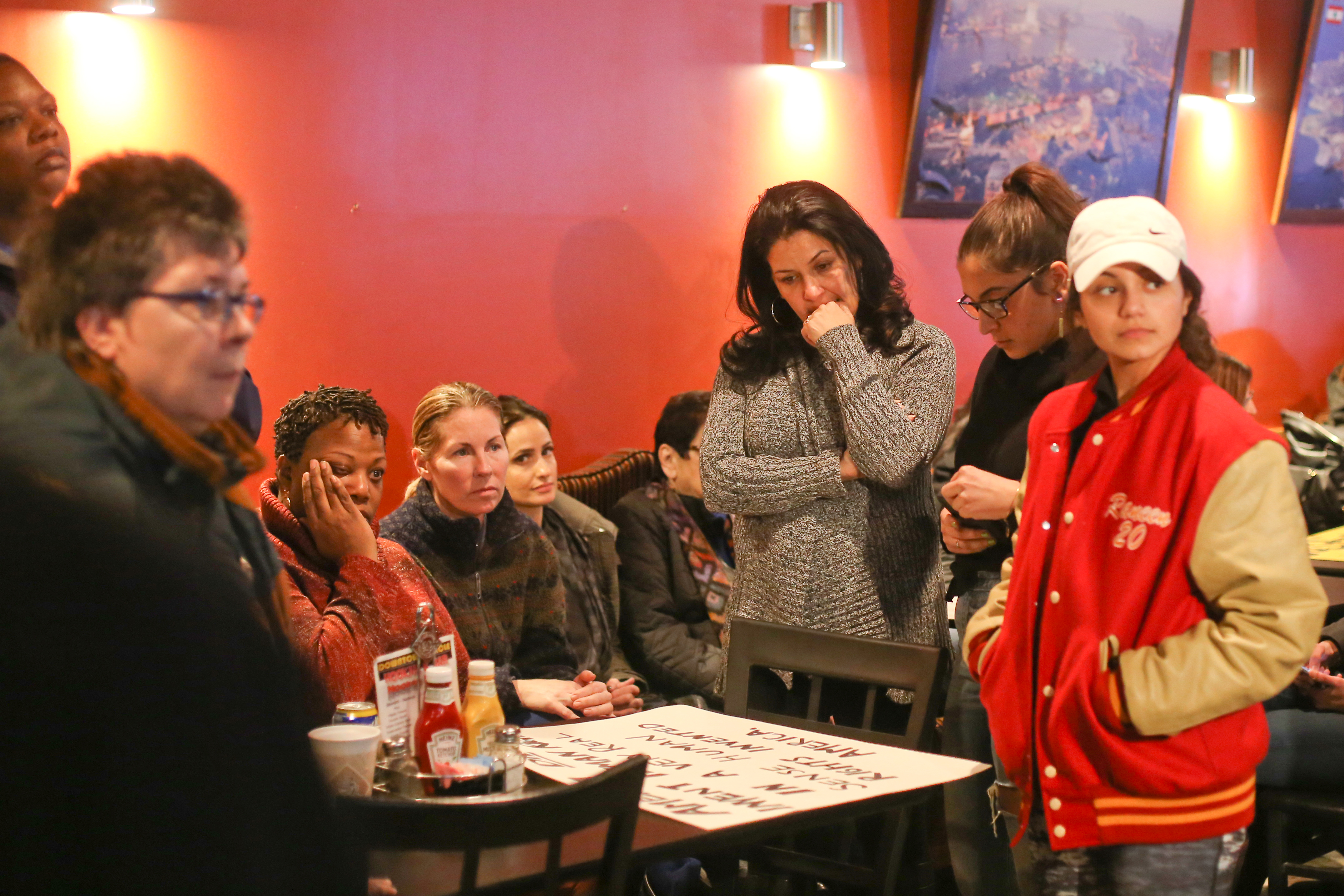 ---
By Justin Wier
and Kalea Hall
YOUNGSTOWN
Adi 2012 ruling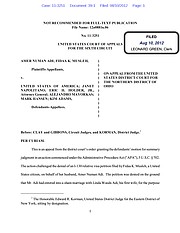 Document
Previous ruling from Al Adi cases.
Adi 2011 ruling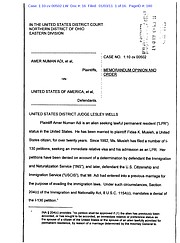 Document
Previous ruling from Al Adi cases.
As Amer "Al" Adi sits in a cell in Geauga County jail on a hunger strike, the timeline for when he will be deported back to his native country of Jordan remains up in the air.
His wife, Fidaa Musleh, and four daughters wait with uncertainty.
"The whole situation is not just," Musleh said.
Adi was taken into custody Tuesday by U.S. Immigration and Customs Enforcement officers in Cleveland during what was thought would be a routine meeting. He was to be deported Jan. 7 and had purchased a ticket to go back to Jordan after living in the U.S. for nearly 40 years. But Adi received a stay from ICE and was told to go to the Cleveland ICE office Tuesday. There, he was immediately taken into custody.
"For operational security reasons, the agency does not discuss specific removal arrangements prior to an individual's successful repatriation," an ICE spokesman said in a statement sent to The Vindicator on Wednesday after the newspaper requested information on when Adi would be deported.
The Vindicator has followed the case since Adi came forward to tell his story earlier this month and this week reviewed available court documents.
Adi, 57, came to the U.S. at age 19 on a student visa and settled in San Diego, Calif., where he met and married his first wife in 1980.
Seven months after they were married, Adi's first wife filed for a green card for him, which he received. The two were separated in August 1981 and divorced in November of that year, according to court documents.
Adi later moved to Youngstown and met Musleh. Musleh and Adi have been married for 29 years. When they were first married, they left the country for three years, which invalidated Adi's green card.
In 1990, his first wife signed an affidavit provided by the U.S. Immigration and Naturalization Service (INS) that claimed she married him so he could stay in the country after his student visa expired.
When Adi returned to the U.S. with Musleh in 1992, it was on a visitor visa.
After that, Musleh filed several petitions seeking a green card for Adi.
Musleh's first petition for Adi's green card – filed shortly after their return in 1992 – was denied in 2001.
A second petition was denied in 2002.
In 2007, she again filed a petition to obtain a green card for Adi, which included an affidavit from his first wife that now claimed the marriage was legitimate.
In the 2007 affidavit, the ex-wife claimed INS came to her house early in the morning when she was starting her day and getting her children ready for school.
"I had no sense of why they would be talking to me about someone who I had not had contact with for more than six years," she writes. "I had no clue if he was hurt and needed help or if he had gotten into trouble."
A few days later, she says, the agents returned with a statement for her to sign.
"At the time I signed the paper, I was annoyed at the disruption, scared of the officers and angry with Amer for causing me this trouble," she writes. "I got the sense that the officers wanted me to say what they wanted to hear. ... I never dreamed that he [Adi] might be deported and never meant to cause him harm."
In 2008, the district director of U.S. Citizenship and Immigration Services said that explanation was not adequate to establish why she would have signed a false affidavit in 1990 and denied Musleh's third petition for Adi's green card.
In 2010, Adi filed a complaint in U.S. District Court contesting the decision by USCIS to deny the petitions.
Those decisions drew on the 1990 affidavit that claimed Adi's first marriage was a sham that sought to evade U.S. immigration laws.
USCIS cited discrepancies between the 2007 affidavit and the court records with regard to when Adi's first wife filed immigration paperwork and the date of their divorce.
That led to the 2010 complaint that claims Adi's due-process rights were violated when USCIS refused to interview his first wife at his request.
Judge Lesley Wells ruled that the USCIS decision did not violate Adi's rights of due process because the Constitution does not recognize the right of a citizen to have his or her spouse remain in the country.
Judge Wells dismissed an additional claim that cited the Administrative Procedures Act and ruled that USCIS' analysis was sufficient to comply with the law.
Adi appealed Judge Wells' decision to the U.S. Sixth Circuit Court of Appeals, which upheld the judge's ruling.
The opinion notes that the USCIS district director questioned the 2007 affidavit.
"The credibility of [the first wife's] 2007 affidavit is apparent on its face, and it does not raise any questions or doubts that would require the agency to interview [her] in person," the opinion states.
The opinion also cites a failure by Adi to submit evidence that he entered the marriage in good faith, which could include joint tax returns, bank accounts or other proof of a shared life.
The opinion states that the decision to deny Adi's green card is supported by substantial evidence that the marriage was a sham.
The U.S. District Court judge issued her ruling by summary judgment, and the appeals court issued its opinion without hearing oral arguments.
"I will tell you, although the government will say it's been up and down through the courts, no judge ever anywhere has ever found in open court that [Adi] did anything wrong," said David Leopold, Adi's attorney, on Tuesday. "He has never had the chance to cross-examine witnesses. He has never had the chance to question the government's evidence before a judge. No jury, no judge, no independent tribunal has ever looked at this case and said, 'Oh yeah, there was a fraudulent marriage 30, 40 years ago.'"
It was in 2013 when Adi's plight caught the attention of U.S. Rep. Tim Ryan of Howland, D-13th, who took up his fight and was on hand when Adi was taken into custody Tuesday.
HOLA Ohio, an organization that works to empower Latinos through community organizing, advocacy and civic engagement, has organized a group meeting for citizens outraged by the treatment of Adi. The meeting will take place at 12:30 p.m. Saturday at Flambeau's, 2308 Market St., Youngstown.
Mahoning Valley Sojourn to the Past, a Youngstown-based organization that teaches the lessons of the Civil Rights Movement, helped set up the group meeting.
More like this from vindy.com