UPDATE | Brother of slain Air Force pilot says family "shocked" at Claudia's return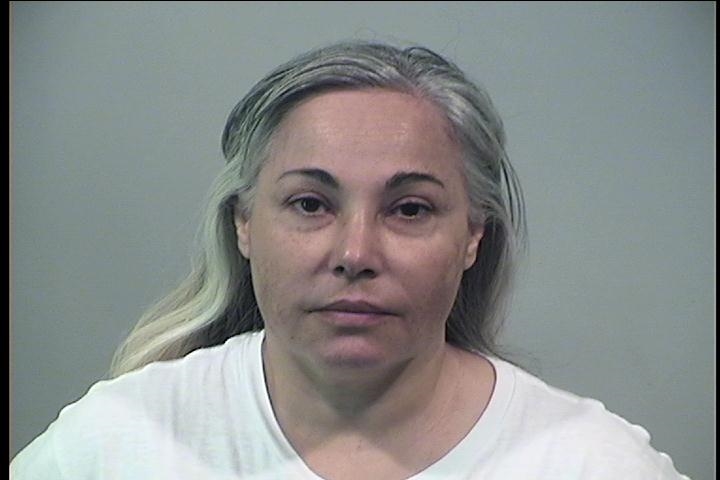 ---
By Ed Runyan
WARREN
Claudia Hoerig, the woman indicted in the 2007 shooting death of her husband, Maj. Karl Hoerig, in Newton Falls, is back in the United States and in the Trumbull County jail.
Claudia, 53, was returned Wednesday, the Trumbull County Prosecutor's Office announced a little before 10 p.m. Wednesday. She was booked into the Trumbull County jail at 12:43 a.m. today on her 2007 aggravated murder charge in the death of Karl Hoerig in their Newton Falls home.
Paul Hoerig, brother of Karl, said the family had no idea Claudia Hoerig was back in the country until about an hour before the media was informed Wednesday morning. He said the family was informed by Trumbull County Prosecutor Dennis Watkins.
Paul Hoerig said he was confident Claudia Hoerig would be returned to the United States because of recent changes in the climate involving the case, but he said he was nevertheless surprised she was back Wednesday.
"We were shocked," Paul Hoerig said.
Watkins said in a press release that "though defendant Hoerig is in custody in Trumbull County, she is entitled to a fair trial and at this time she is presumed innocent unless and until she is proven guilty of the charges against her beyond a reasonable doubt in court."
Hoerig will be arraigned at 10 a.m. Friday before Judge Andrew Logan in Trumbull County Common Pleas Court.
At that time, there will be discussion of the appointment of legal counsel and the setting of bail, Watkins said.
He added that at this time, the prosecutor's office will make no further comment on the merits of the case.
Her hair, which was black in photos from more than a decade ago, is now gray, according to her booking photo. She is listed as 5-feet 2 and 120 pounds.
"It has been nearly 11 years since Judge Andrew Logan issued a warrant to arrest Hoerig on a prosecutor's complaint April 12, 2007," Watkins said in the press release.
"Claudia Hoerig, on the date of Karl Hoerig's death on March 12, 2007, in Newton Falls, Ohio, fled the United States for her native Brazil," the press release says.
"Since that day, a tireless effort was made by many persons, officials and government agencies to have her brought back to Trumbull County to stand trial on the aggravated-murder indictment brought against her by a Trumbull County grand jury on April 24, 2007."
Watkins said in October he felt that the process of getting Hoerig returned from Brazil was "close" to success.
"We're very thankful to so many people, especially to the Hoerig family who have stood steadfast through this extradition process," Watkins said.
She was arrested in Brazil in the spring of 2016 after that country's supreme court revoked her citizenship.
Brazil's high court followed that in March 2017 with a 4-1 vote to extradite her to the U.S., but it was still up to the executive branch of Brazil's government to send her back, Watkins said.
U.S. Rep. Tim Ryan of Howland, D-13th, commended the prosecutor's office efforts for the last 10 years.
"Dennis Watkins and his team have been unbelievable," he said. "The best part about the whole thing is that we didn't give up. Nobody gave up on it, and you know, at the end of the day, it paid off. Everybody's perseverance paid off, especially from the family who kept their focus on it and kept it a priority this whole time."
Karl Hoerig flew C-130 aircraft at the Youngstown Air Reserve Station as a major in the U.S. Air Force Reserves and also was a commercial pilot for United Airlines. He was 43 when he died.
A Newton Falls native and 1982 Newton Falls High School graduate, he flew 400 hours in support of Operation Enduring Freedom and Iraqi Freedom during the wars in Iraq and Afghanistan, according to Vindicator files.
"My greatest hope is that this trial can proceed, justice can be served for my friend and the Hoerig family can be at peace," said state Rep. John Boccieri, a fellow Air Force Reserves and commercial pilot.
Larry Diemand, who flew missions with Karl Hoerig in the Air Force Reserves, said, "People in Brazil were on our side, people in America and people around the world."
Claudia and Karl had been married only 20 months at the time of his death.
Karl was planning to move out of their home March 12, Karl told a fellow pilot for United Airlines on March 9, 2007. He and Claudia were having marital troubles, and their marriage had been rocky from the beginning, he said. He noted that she had fired a gun inside their house, and he repaired the damage.
An affidavit filed in common pleas court based on an investigation conducted by a sheriff's detective said Karl told the other pilot he feared what Claudia's reaction would be when he left her.
Karl's body was found March 15, after he failed to show up for training at the Youngstown Air Reserve Station. Colleagues at the base asked police to check on him.
By then, Claudia had fled to Brazil, using a flight from Pittsburgh provided to her because her husband was a commercial pilot.
Claudia attempted suicide about a month before her husband's death by taking a large amount of pills and crashing her car, then-Newton Falls Police Chief Robert Carlson told The Vindicator.
She also had bought a .357-caliber revolver with a laser-tracking device two days before the shooting and took target practice with it, the affidavit said.
If convicted, Hoerig faces a possible life prison sentence but not the death penalty.
More like this from vindy.com