UPDATE: Judiciary committee OK should delay Adi deportation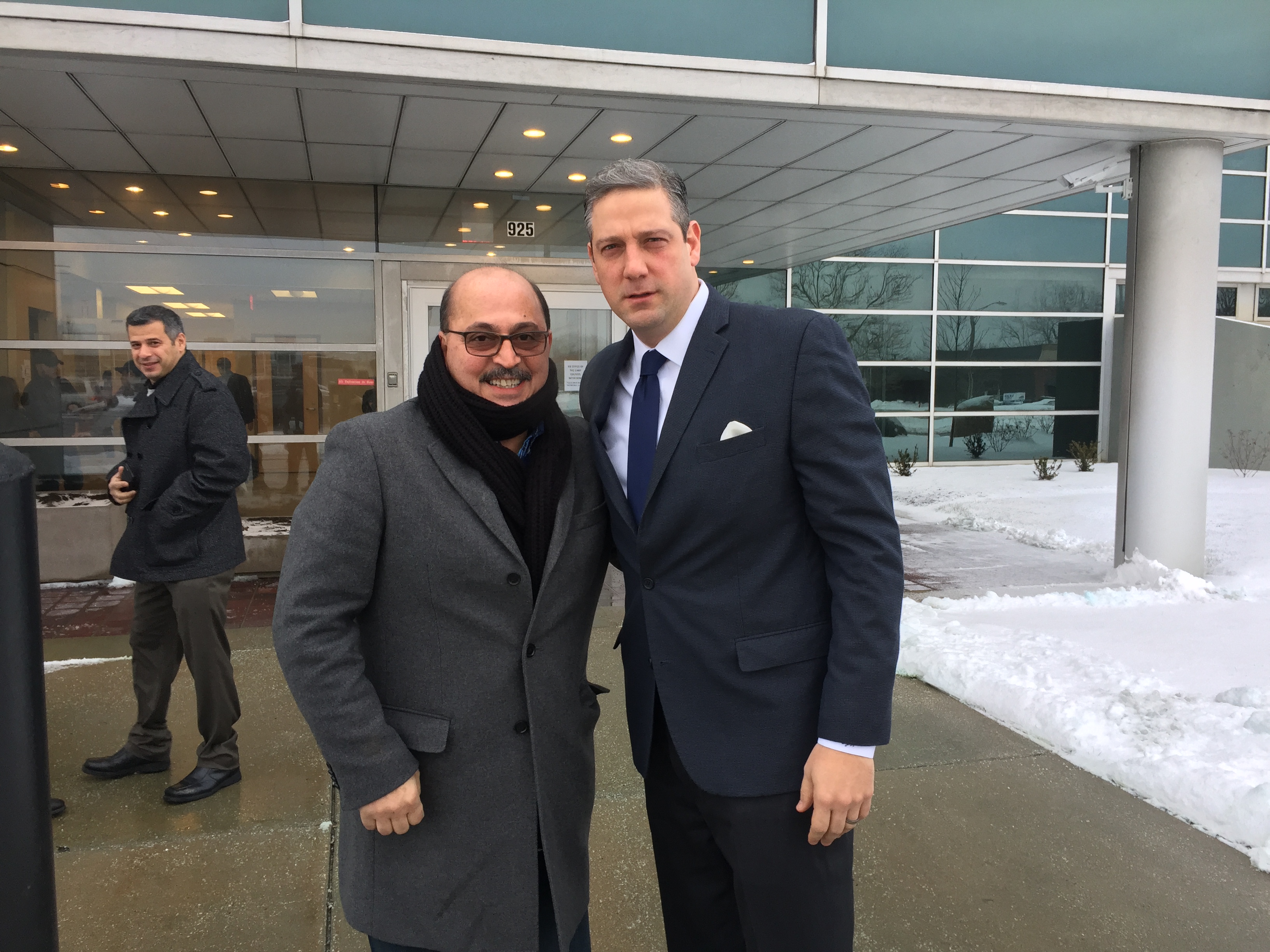 ---
YOUNGSTOWN — The Judiciary Subcommittee on Immigration and Border Security voted tonight to request a report from the Department of Homeland Security that will inform the committee as to whether to pass a bill offered by U.S. Rep. Tim Ryan of Howland, D-13th, that would grant legal permanent residence for Amer "Al" Adi.
Tonight's vote should result in the delay of Adi's deportation for six months.
Under past administrations, this type of passage has resulted in delays of deportation for six-to-nine months and it triggers the Department of Homeland Security to conduct an investigation into a private case.
Ryan expects President Donald Trump's administration to honor the will of this committee and follow the same precedent of past administrations.
On Tuesday, Adi was taken into custody by the U.S. Immigration and Customs Enforcement, ICE.
He was to be deported Jan. 7, but he received a stay from ICE and was told to come to the ICE office on Tuesday. Adi, his wife, his lawyer and Ryan were all shocked when Adi was taken into custody.
Adi, 57, has been in the U.S. since he was 19. He is a longtime Youngstown businessman who owns Downtown Circle Convenience and Deli and Circle Hookah and Bar.
More like this from vindy.com