Sracic earns international recognition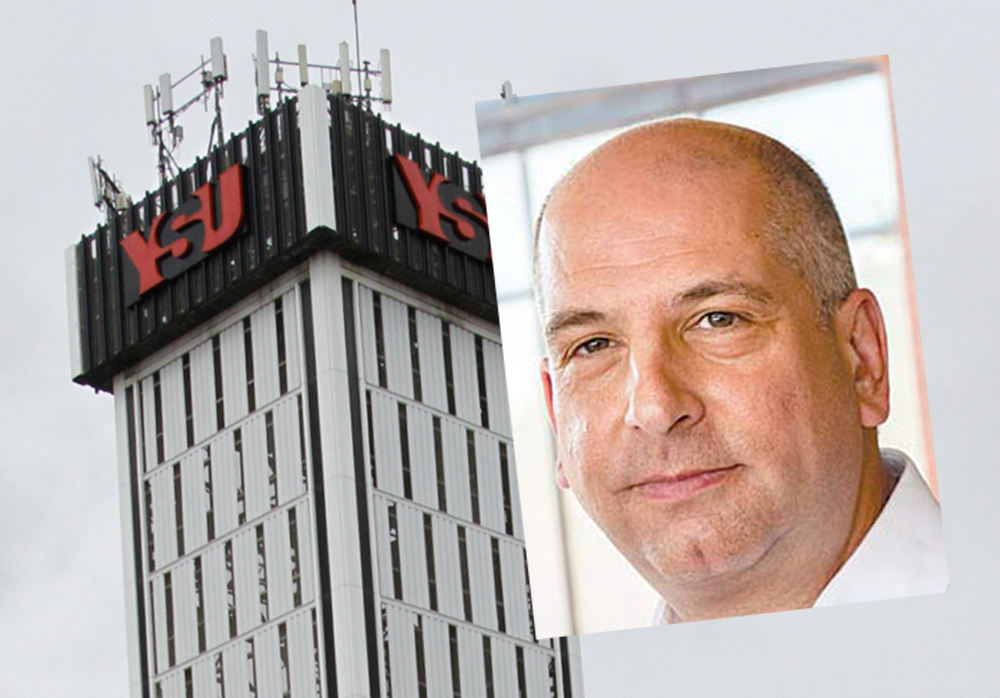 ---
YOUNGSTOWN
Paul Sracic, Youngstown State University professor and chairman of Politics and International Relations, has earned recognition for YSU through more than 50 international lectures.
"Everywhere I go, my PowerPoints are labeled with the YSU logo," Sracic said. "We are getting the YSU name out there. It's getting the university a lot of free publicity around the world. It gets us out there, and the fact that I'm there on behalf of the U.S. government, it raises our status a little bit in the eyes of other countries. Sure, they've heard of Harvard, but not YSU until now. It furthers international engagement."
Sracic presented at the "Creative Minds: Exploring Conservatism in America" event at the residence of U.S. Ambassador Reece Smyth in Dublin, Ireland, in October.
Sracic also spoke at Maynooth University and Trinity College in Dublin, the Institute of International and European Affairs in Dublin and at the National University of Ireland in Galway.
His travels are paid for mostly by the U.S. government, which sends him sometimes as a U.S. representative.
"I personally get to make contacts with political leaders, business leaders and journalists from all over the world," Sracic said.
The opportunity to network, meet new people and talk with students from other countries allows Sracic to continue broadening his horizons, he said.
"I learn a lot from them," Sracic said.
And that suits him just fine.
"I get bored easily, so I like the idea that I constantly get to have all these challenges and opportunities for intellectual stimulation," Sracic said. "I'm not happy just sitting here in my office. I learn as much from our students as maybe they do from me."
Sracic's travels also allow students to experience distance education opportunities.
"When I went to the University of Malta [in Msida]. We actually had my YSU class join in a video conference," he said.
For the conference, Sracic had YSU students discuss the most recent presidential election from positions behind each candidate.
"It was one of the best classes," Sracic said. "Both sides learned a lot, and it was an international classroom that didn't cost anything."
YSU, he added, provided and continues to provide him with many opportunities to do what he does.
"There is probably no better place to study politics than Youngstown, Ohio," Sracic said confidently. "Presidential candidates visit here every four years, and I've had opportunities just by being here."
Sracic isn't stopping anytime soon.
"There are a lot of countries left," Sracic joked. "I will hopefully be returning to Japan next year, but I may end up going back to Belgium. We'll see. Overall, it's a neat experience. No matter where I go, I have friends – all over the world."
Sracic appears in several international news pages including: the U.S. Embassy Dublin Flickr; a Belgian TV broadcast; Latvia's Chamber of Commerce; the Institute of International Affairs; the U.S. Embassy in Bulgaria and many more.
More like this from vindy.com