Tough schedule awaits baseball Penguins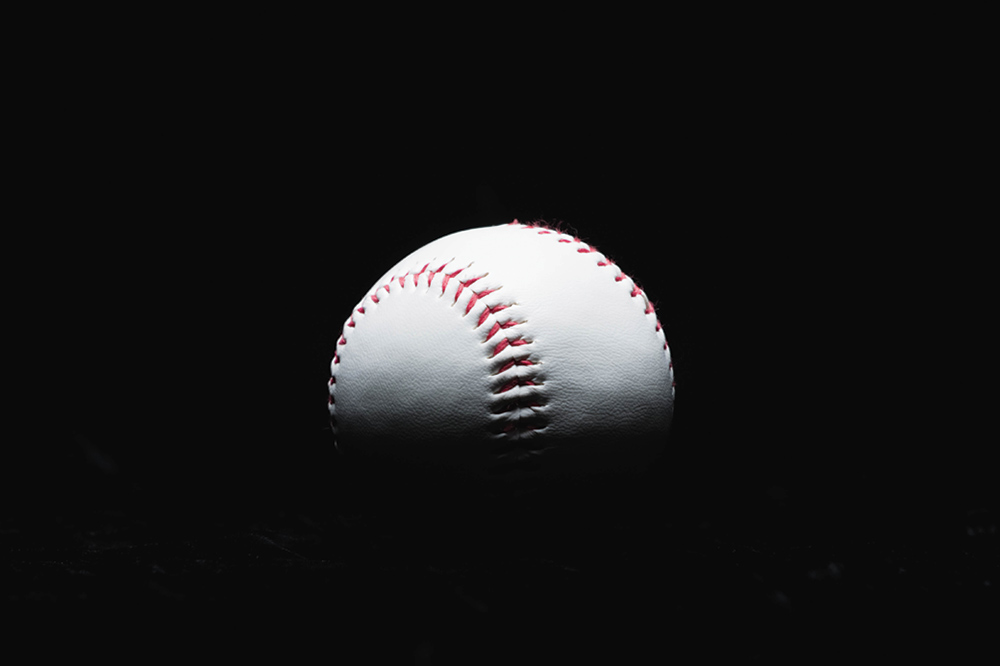 ---
By Greg Gulas
BEAVER TOWNSHIP
The Youngstown State University baseball team will begin practice on Jan. 26, hoping that three solid weeks of preparation will be enough before their season-opening three-game series against Belmont University in Nashville.
With 23 new players dotting this year's roster, second-year head coach Dan Bertolini is cautiously optimistic that this will be the year that his Penguins assert themselves in the challenging Horizon League.
"For a stretch last season we played some good baseball," Bertolini told the Curbstone Coaches during Monday's weekly meeting at Avion Banquet Center. "We had big wins over Georgia Tech and Kent State University, and were able to build some momentum but didn't finish the season the way we had hoped.
"With new players, there comes a new culture and we started building that culture in the fall."
The Penguins ended 2017 with 12 straight losses. The silver lining from an otherwise disappointing 15-40 finish in Bertolini's maiden campaign could be found in winning one more game than the previous year and a four-win improvement in conference action.
A challenging 57-game schedule awaits Bertolini's squad as the Penguins will play five Mid-American Conference schools (Bowling Green State, Eastern Michigan, Kent State, Ohio University and Toledo), three Atlantic Coast Conference members (Louisville, Notre Dame and Pitt), and teams from the Atlantic 10 Conference (St. Bonaventure), Big Ten (Ohio State), Metro Atlantic Athletic Conference (Niagara) and Ohio Valley Conference (Belmont).
"It's definitely a challenging schedule and we do this on purpose," Bertolini said. "If you want to receive an NCAA Regional bid and win the conference, then non-conference teams like those on this year's schedule will help to prepare us for conference play."
He added that any league team is capable of knocking off any other on any given day.
"Wright State is probably the team to beat heading into the season," Bertolini said. "They have three excellent pitchers and a solid nucleus returning while UIC [Illinois-Chicago] is "The league is definitely competitive, but we will be ready for the challenge ahead."
Until preseason practice begins, the Penguins will continue individual skills training as well as weight training, running and conditioning under the watchful eye of Brian Sklenar, assistant strength and conditioning coordinator.
"My job to this point has been easy in that our guys love to compete and practice and that is half the battle," Bertolini said. "They work out on their own, whether it's tossing the ball, hitting in the cage, being in the weight room or conditioning.
"The players are hungry, chomping at the bit to get started and there's a healthy competition at every position," he said. "We had an excellent fall and you could already notice a chemistry developing."
Of the 12 returnees, four are seniors (Trey Bridis, Anthony Santoro, Alex Bellardini and Andrew Kendrick), five are juniors (Joel Hake, Web Charles, Kyle Benyo, Collin Floyd and Zack Minney) and three are sophomores (Gary Clift, Tanner Montgomery and Lou Cardona).
Kendrick, who led the team with 17 round-trippers, 43 runs batted in, a .583 slugging percentage and 109 total bases, enters the year as Collegiate Baseball Newspaper's preseason pick for Horizon League "Player of the Year" while Cardona was named to the league's all-Freshmen team a season ago.
Considered one of YSU's top squads academically, the baseball players earned a 3.35 cumulative grade point average (second to the golf team's 3.59) in the fall semester. They also had 350 community hours.
"We want to be excellent in everything that we do," Bertolini said. "This team is all in with what we are trying to accomplish and they've definitely raised the bar with their energy."
The six designated captains are Bellardini, Bridis, Charles, Floyd, Santoro and Kendrick.
Next week, YSU bowling coach Chelsea Gilliam will be the featured speaker.
More like this from vindy.com