UPDATE | Wife says Al Adi is on jail hunger strike +VIDEO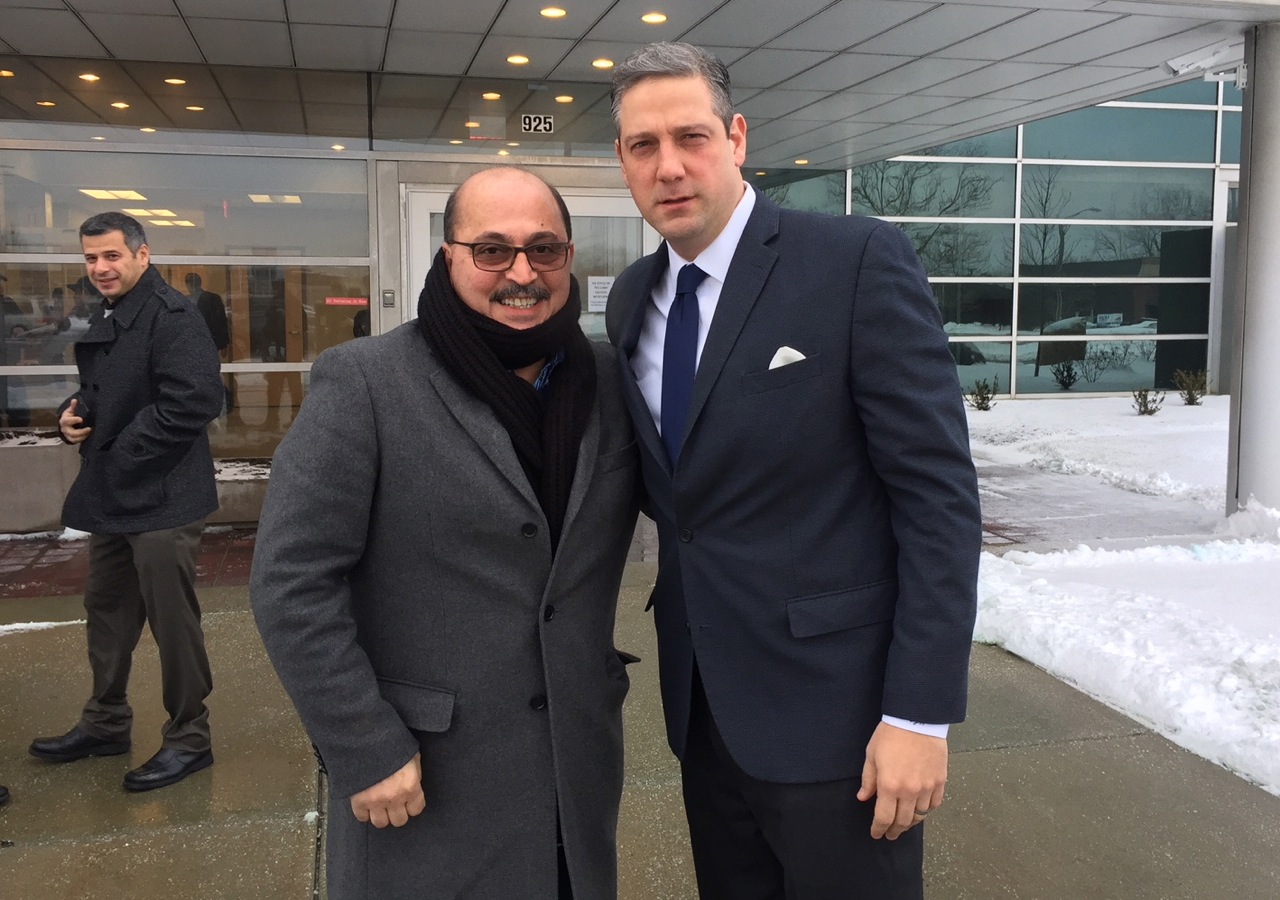 ---
Adi video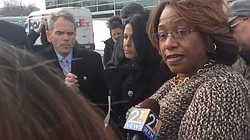 Video
YOUNGSTOWN
Fidaa Musleh, Al Adi's wife, said he was on a hunger strike in Geauga County jail after being detained by ICE this morning during an appointment at the immigration office in Cleveland. 
Amer "Al" Adi Oathman, known locally as Al Adi, and his wife were told today by U.S. Immigration and Customs Enforcement that the businessman faces immediate deportation.
ICE officials said in a statement " ... the courts have uniformly held that Mr. Othman does not have a legal basis to remain in the U.S. Mr. Othman will remain in ICE custody pending removal from the United States."
Adi will likely go to a local jail. For how long is unknown. His attorney, David Leopold, said ICE can keep Adi there for up to 180 days before deporting him back to his native country of Jordan. Adi has been in the U.S. since the 1970s.
Earlier, Leopold told The Vindicator, "This is actually absolutely extraordinary because in other cases they give people the courtesy of going to the airport."
Adi was to be deported Jan. 7 and had purchased a ticket to go back to his native country, Jordan, but after some calls were made by U.S. Rep. Tim Ryan, D-13th, of Howland and others, Adi was given a temporary stay.
"They made a mean-spirited, nasty decision I think for no other reason than to humiliate him," Leopold said of Adi being taken into custody.
Friends of Adi have told The Vindicator that the businessman is planning a hunger strike in response.
Rayd Kader, who works at Downtown Circle, said the employees there are confused by what happened.
"We're baffled," Kader said. "He was doing everything they asked him to."
He also questioned the manner in which Adi was detained.
"They didn't give him a chance," Kader said. "At least let the man know, so he can say goodbye."
Ryan, who has fought with Adi to help him become a citizen, was with him this morning and remains with Adi, though he is expected to return this afternoon to Washington, D.C. because of pending votes.
"The arrest of Amer Othman is a shameful failure of justice," Ryan said this afternoon in a news release. "Treating an individual with no criminal record who poses zero flight risk like an animal flies in the face of the American values Immigration and Customs Enforcement (ICE) is supposedly defending.
"The Trump Administration didn't even give Amer an opportunity to say goodbye to his wife and four daughters."
"A country that punishes those who wish to contribute will not find prosperity," Ryan said. "What I saw today made me feel sad for our country."
"This fight is not over," Ryan added.
The Vindicator will be in Cleveland all day to cover this story. Watch Vindy.com for updates.
More like this from vindy.com