MLK Day of Service brings out volunteers on South Side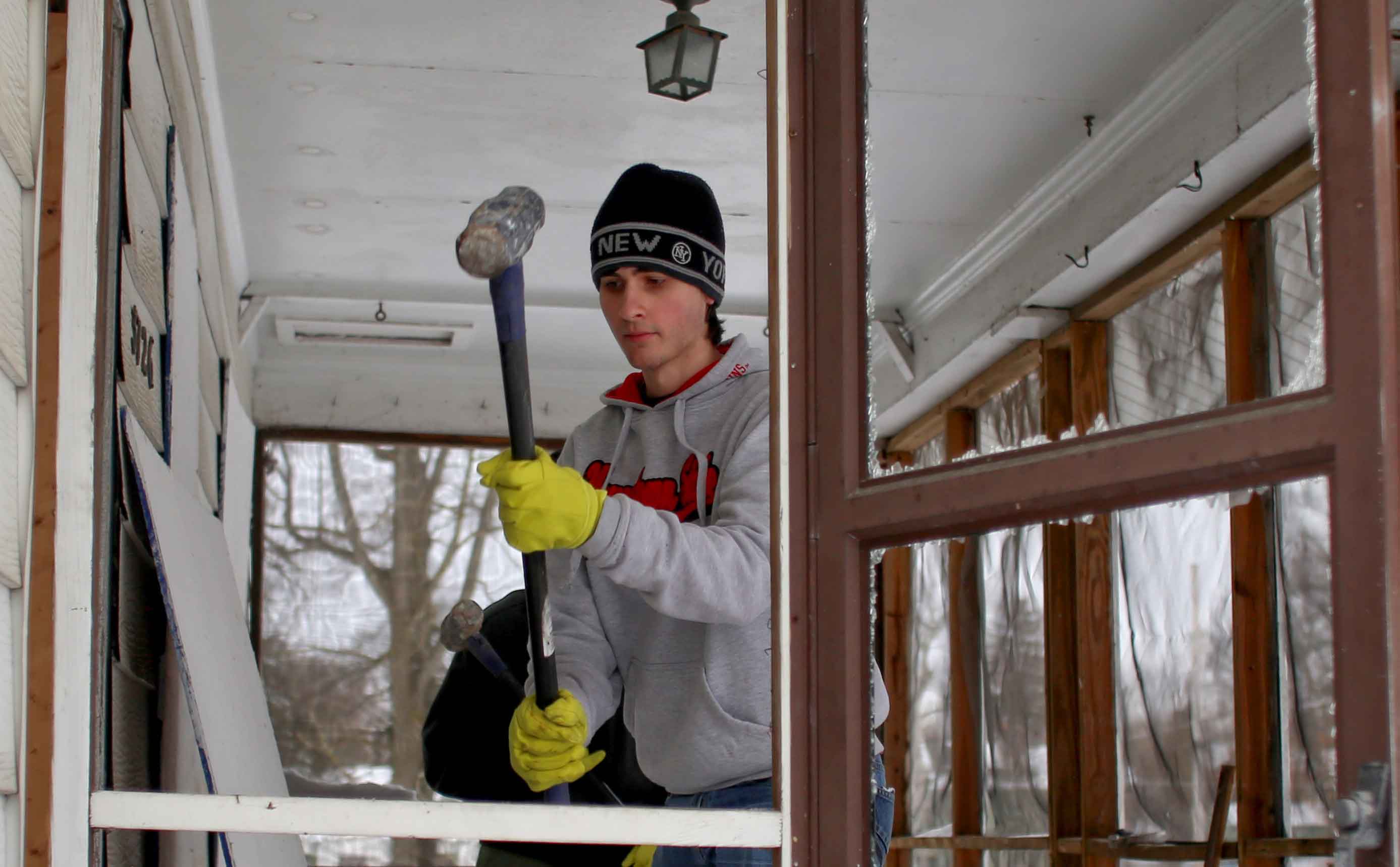 ---
YOUNGSTOWN — What prompted Anika Jacobs' desire to busily improve the look of a home in the cold and get covered with burrs?
"Today, we're following the teachings of Martin Luther King to serve. Everyone can work together," explained Davis, a neighborhood organizer with the Youngstown Neighborhood Development Corp.
Despite the 12-degree weather, Davis was undaunted and happy to join several dozen YNDC and other volunteers for today's community-service work project in the city's Cottage Grove neighborhood. In addition, the cleanup effort was part of the Martin Luther King Jr. National Day of Service to honor the civil-rights leader's life and legacy.
Read the full story in Tuesday's Vindicator and on vindy.com.
More like this from vindy.com