Boardman officials seeks public input on new township zoning plan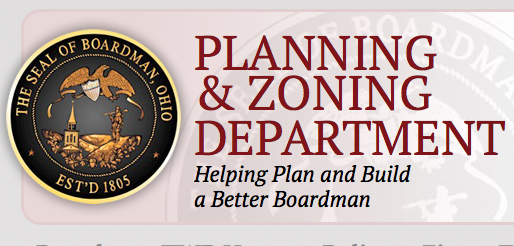 ---
BOARDMAN
Township officials want to know what you want Boardman to look like.
In the coming months, the planning and zoning department will write a comprehensive plan for the township that will be based in large part on public input.
A plan for the township "should be coming from the community," said Krista Beniston, planning and zoning director.
She wants community members to say, "These are the things we like, don't like, want to see."
The township will host public forums Thursday and Feb. 5. The township also is circulating an online survey, which can be found at www.boardmantwp.com. Although the meetings and survey are geared toward residents, the township also invites regular visitors to comment, too.
The purpose of writing a comprehensive plan is to establish goals and priorities for the township's development.
"It is that long-term, overarching document that sets the vision for the future," Beniston said.
That vision will dictate how resources are aligned with the priorities established by the community, zoning officials said. The comprehensive plan will set the overall direction of the department and will inform the office's other projects.
The first steps in the process are to collect data on the township and get public input. Zoning staff are working to compile data on everything from population density to housing prices to the number of rental properties, and more, the findings of which will be shared at the public meetings.
Once data and public input collection are complete, the zoning office will put it all together and use that information to draft a document. After that, there will be further opportunities for public input. Zoning staff members expect the process will take several months.
Once the comprehensive plan is written, it will be an evolving document that is updated periodically, officials said.
Some topics zoning staff plan to discuss in the forums include environmental sustainability, the township's transportation network, health, diversity and engagement within the community, vibrancy of neighborhoods, arts and culture hubs, business districts and how to be more business-friendly.
For example, zoning officials think improving accessibility for different modes of transportation such as walking or cycling on busy township roads might be of interest to the community.
Zoning officials also want to talk about local businesses: How can the township attract new businesses? How can the township better support existing businesses?
Preservation of neighborhoods could be another focus, zoning officials said.
How the township ultimately prioritizes those issues, however, largely will be up to the public to decide.
The first public meeting is scheduled for 5 p.m. Thursday at Good Hope Lutheran Church on Homestead Drive. The second is scheduled for 5 p.m. Feb. 5 at Boardman Park's Lariccia Family Community Center.
More like this from vindy.com