Summary of recent criminal activity in Hubbard, Liberty and Girard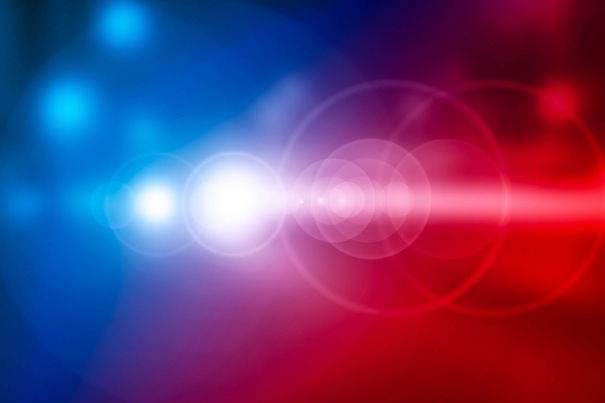 ---
A summary of recent criminal activity in Hubbard, Liberty and Girard
HUBBARD
Jan. 8
Domestic violence: Lawrence Raines Jr. of Roosevelt Drive, Hubbard, was charged with the crime after a family member alleged Raines, 63, had struck her face during an argument.
Jan. 9
Arrest: Authorities arrested a 16-year-old boy at Hubbard High School, 350 Hall Ave., upon learning the teen was wanted on a detainer from Trumbull County Juvenile Court charging him with theft by deception.
LIBERTY
Jan. 7
Indecency: While dealing with a disturbance in the 2900 block of Roosevelt Drive, officers charged Kristina D. Forester, 34, of Roosevelt, Liberty, with public indecency. Witnesses alleged having seen Forester urinating in a nearby driveway, a report showed.
Aggravated menacing: A housekeeper with an East Liberty Street motel told police a Youngstown man, 31, had threatened to break her jaw when the accuser informed the man he was in the room past the checkout time.
Jan. 8
Fraud: A Trails Edge Drive woman reported a caller claiming to represent Apple Corp. said her email account had been hacked and, after getting remote access to her computer, instructed the accuser to buy $200 worth of Walmart gift cards to supposedly repair the problem. The woman also believed the caller may have gained access to some of her credit-card information, she told authorities.
Theft: A Youngstown woman discovered her purse missing after having patronized a Belmont Avenue fast-food restaurant.
Domestic violence/drugs: Cynthia Ojeda, 55, of Marla Lane, Liberty, and Ronnie J. Garcia, 60, same address, faced domestic-violence charges after Garcia alleged Ojeda had bit, struck and scratched him during an ongoing fight between them, and Ojeda alleged Garcia had smacked and hit her, then chased the accuser from their residence. Ojeda also faced one felony count each of drug possession and bringing prohibited items into a detention center after authorities alleged that during the booking process, she was found with a bag of suspected methamphetamine.
Jan. 9
Drugs: Police responded to a possible drug overdose at a Euclid Boulevard residence, where they reportedly found a spoon used to cook drugs, a hypodermic needle and an unmarked bottle that contained seven prescription pills. Charges were pending against the 25-year-old man, who was given several doses of Nalaxone to counteract the effects of opioids, a report stated.
Fraud: A Pleasant Valley Road man discovered someone had hacked into his computer before his debit card was used to make $135 worth of fraudulent purchases.
Theft: A woman told officers she never received a United Parcel Service package that contained $70 worth of clothing and was to have been delivered to her East Montrose Street home.
Jan. 10
Arrest: Officers responded to an argument between two people on Catherine Street, where they arrested Alexis C. Ivy, 18, of Catherine, Liberty, who was charged with violating a protection order. Ivy was with a man who had filed such an order against her last month, a report showed.
Arrest: A traffic stop near Catherine Street resulted in the arrest of Jason R. Fonseca, 39, of Gypsy Lane, Youngstown, who was wanted on Mahoning County warrants charging theft and failure to appear in court.
Aggravated menacing: A Holly Drive man and woman alleged her 52-year-old former boyfriend, of Cleveland, had left a series of text messages stating he could harm or kill them.
Assault: A Canfield woman alleged that after having made unwelcome sexual advances toward her last month at a Belmont Avenue restaurant, a Girard man, 45, again made unwanted contact with her at the same restaurant. After she confronted the man and reportedly threw a glass of water at him, he spit in her face, the accuser further alleged.
Theft: Keith E. Allen, 61, was charged with stealing about $15 worth of food and wine from Aldi Foods, 3497 Belmont Ave. Allen, of West Marion Avenue, Youngstown, also was wanted on two theft warrants from that city.
Drugs: While dealing with a disturbance at a Belmont Avenue motel, authorities handed a minor-misdemeanor citation to Kelly Rutushin, 23, of Iowa Avenue, McDonald, after alleging Rutushin had a bag of suspected marijuana in her purse.
GIRARD
Jan. 6
Harassment: A Mohawk Drive woman said a man has sent her unwanted text messages, and that someone had been following the accuser and taking pictures of her, then sending the photographs to one of her family members.
Harassment: A North Ward Avenue woman told officers she believes her former roommate has been using the accuser's phone number regarding insurance paperwork, in an effort to harass her.
Jan. 7
Theft: Someone removed about $26 and nine over-the-counter pills from a vehicle in the 900 block of Patricia Drive.
Jan. 8
Criminal mischief: Someone with a pellet gun shot a picture window to a residence in the 200 block of East Howard Street three times, which did an estimated $1,450 in damage.
Menacing: A Girard boy and his mother alleged a fellow Girard High School student sent the boy threatening text messages expressing a desire to fight him, apparently as part of an ongoing feud between the teens.
Jan. 9
Assault: A woman alleged her former boyfriend kicked her chest and strangled her during an argument between them at her Tod Avenue home.
Drug paraphernalia: Officers in the 600 block of North State Street charged Cade D. Adams, 22, with possessing drug paraphernalia after alleging Adams, of Smithsonian Street, Girard, had a pipe with suspected marijuana.
Menacing: A North St. Clair Avenue boy said that three juveniles, 11, 14 and 15, threatened to fight him.
Jan. 10
Criminal mischief: A man noticed a tire on his car had been slashed as he left a residence in the 100 block of East Second Street.
Possible child enticement: Two children, 10 and 13, told police a man in his mid-30s wearing a dark-brown coat approached them as they waited for a younger sibling near East Main Street and North St. Clair Avenue. The man also made ominous comments as they ran from him, a report stated.
Menacing: A man told authorities on U.S. Route 422 that the driver of a blue car had chased him in his vehicle. Also, the motorist alleged the man threatened that he had a gun during an incident between them in Niles, though no firearm was found, police said.
More like this from vindy.com