A summary of recent criminal activity in Canfield and Austintown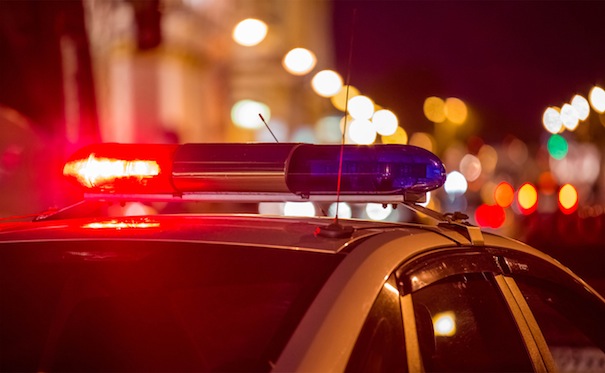 ---
A summary of recent criminal activity in Canfield and Austintown:
CANFIELD
Jan. 2
Citation: Courtney Citriglia, 41, of Skyline Drive, Canfield, was cited on a charge of failing to assure clear distance after police had responded to a two-car crash near Neff Road.
Jan. 3
Citation: A 16-year-old Canfield girl received a citation after officers responded to a two-vehicle accident at West Main and Railroad streets. The charge was failure to assure clear distance.
Citation: A two-car crash near East Main Street resulted in a citation charging Christopher Martini, 21, of Hoyle Road, Berlin Center, with failing to assure clear distance.
AUSTINTOWN
Jan. 3
Breaking and entering: Someone in the 700 block of North Meridian Road entered a vehicle and stole batteries.
Counterfeit: A fake $100 bill was passed at Dollar General, 6000 Mahoning Ave.
Theft: A Woodledge Drive resident reported loan money stolen.
Theft by deception: Officers took custody of Anthony J. Tura, 83, of Massillon, who faced a theft-by-deception charge after being accused of obtaining $15 worth of food from Uncle Nick's Greek Fried Chicken, 136 N. Canfield-Niles Road, via deceptive means.
Jan. 4
Domestic violence: Richard A. Vickers Jr., 32, of Ruby Courts, Austintown, was charged with the crime after his brother alleged Vickers had struck his face and knocked him to the ground during an argument that was evidently related to selling a cellphone.

Fraud: A South Meridian Road resident alleged a family member opened an account without consent, resulting in a $170 loss.
Arrest: A traffic stop on state Route 46 resulted in the arrest of Alan R. Hunt III, 49, of Clearmont Avenue, Warren, who was wanted on a warrant from that city accusing him of failing to appear in court to face a drug-abuse charge.
Auto theft: A 2007 Buick was stolen in the 3600 block of Nottingham Avenue.
Domestic violence: Authorities charged Jermaine A. Ladson, 27, of Fountain Square Drive, Austintown, with domestic violence and child endangering after a woman alleged that during an argument, Ladson pushed her to the ground and choked the accuser, then pushed her onto a bed and forced her head into a mattress as she held a 10-month-old infant.
Drugs: Suspicious activity in the 5300 block of Seventy-Six Drive caught officers' attention before they charged Luis A. Negron, 22, of South Jackson Street, Youngstown, with drug abuse (cocaine) after they alleged Negron had a bag of suspected cocaine. In addition, Julio E. Davila, 18, same address, was cited on a charge of drug abuse (marijuana).
Theft: Miscellaneous tools were taken from a car in the 4500 block of Woodhurst Avenue.
Recovered property: A 2015 Chevrolet vehicle was found in Cleveland after having been reported stolen in the 4500 block of Woodhurst Avenue.
Fraud: A South Beverly Avenue man discovered unauthorized charges had been made against his account.
Jan. 5
Theft: Someone removed four propane tanks from a cage next to a North Canfield-Niles Road convenience store.
Jan. 6
Theft: A pair of glasses was stolen from an apartment in the 4600 block of Rhode Island Drive.
Robbery: A vehicle's window was smashed, and there was a person in the car, in the 4800 block of Westchester Drive. Stolen from the victim was a cellphone.
Stolen property: After pulling him over near South Meridian Road, officers charged Marvin L. Spivey, 55, of Cottage Grove Avenue, Youngstown, with receiving stolen property when, authorities alleged, a check of the Ford Escort's vehicle identification number revealed the car had been stolen in Youngstown.
Jan. 7
Drugs: A traffic stop on Mahoning Avenue led to a marijuana-possession charge against Dylan M. Mackie of Westminster Avenue, Austintown. Mackie, 20, admitted having two bags of suspected marijuana, a report showed.
Theft: Warren authorities relinquished custody of Joshua T. Wood, 40, to Austintown police. The Niles man was accused of stealing two chargers and several memory cards from AT&T, 6000 Mahoning Ave.
Jan. 8
Theft: Boardman police handed to Austintown authorities Lavell D. Collins, 19, of Hollywood Avenue, Youngstown, who was charged with stealing four baseball caps and 12 T-shirts valued at a total of $140 from Walmart, 6001 Mahoning Ave.

More like this from vindy.com