STORM WATCH | Winter storm to bring a mess of snow, ice to the Ohio Valley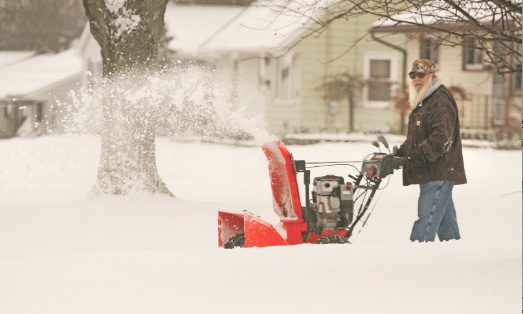 ---
Watch Vindy.com for weather updates through the weekend.
The Mahoning Valley is under a flood watch from 7 p.m. tonight until 7 a.m. Friday.
Rain will move into the area this afternoon through midday Friday, according to the National Weather Service. The rain, in combination with snowmelt, will produce enough runoff to raise rivers, the weather service says. Also, the existing ice cover is expected to break up because of weakening from melting and the rising river levels.
Winter Storm Hunter is currently bringing wind-driven snow to the Plains.
Snow and ice will spread east into the Ohio Valley, Tennessee Valley and eastern Great Lakes into Friday.
That wintry mess will then arrive in parts of the interior Northeast Friday night into Saturday.
Heavy snow is possible from the eastern Great Lakes into northern New England.
Accumulating ice could lead to slippery roads and some power outages.
Liberty Township is requesting all parked vehicles be removed from township streets while snow removal operations are in progress. The parking ban will be from 5 p.m. Friday through 8 a.m. Sunday.
Struthers Safety Services Director Ed Wildes has declared a parking ban on all city streets beginning Friday at 6 p.m. through Saturday at 6 p.m. The closure is in response to a snow storm moving into the region this weekend.
Niles has declared an emergency parking ban for this weekend starting at 3 p.m. Friday and continuing until noon on Sunday.
Warren has instituted a parking ban from 6 p.m. Friday until further notice.
New Middletown has issued a parking ban in effect from noon Friday until noon Sunday.
More like this from vindy.com