Niles schools to try again to pass levy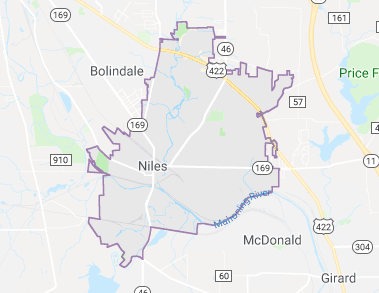 ---
By Jordan Cohen
NILES
The Niles Board of Education will try again with another emergency levy before voters in May even though its revenue won't be enough to get the school district out from under a projected deficit.
Unlike the 9.25-mill issue that lost by nearly 1,700 votes last November, the district will submit a lower figure – a 10-year, 5.85-mill levy that is expected to generate $1.3 million.
The revenue, however, is $700,000 less than the previous levy would have generated.
"We can't go back out for the same amount that was rejected by 70 percent of the voters," said Superintendent Ann Marie Thigpen, "but we will still have to submit a Plan B [and] additional cuts may have to be made."
Since last October, the district has been under state-declared fiscal caution. It is required to submit a five-year, deficit-free plan the Ohio Department of Education must approve. Thigpen said the district isn't there yet since it must find a way to eradicate a projected $340,000 deficit for the current fiscal year if fiscal caution is to be lifted.
"We must have positive balances for 2018, 2019 and 2020 or we'll be placed in fiscal watch," Thigpen said.
Niles schools were actually under state fiscal watch for 13 years beginning in 2003. The designation was removed in 2016.
In December, the superintendent told The Vindicator the current plan contains a number of personnel cuts that include four teaching positions, one administrator and two classified (nonteaching) employees. The number is likely to grow as Plan B is developed.
"We will have to make more budget cuts and somehow generate new revenue, which is why we have to go out to our taxpayers," Thigpen said. The superintendent has also pointed to significantly reduced funding from the state Legislature as adding to the district's financial difficulties.
"State funding cuts are a fact," she said.
Tuesday's vote on the levy submission was for a first reading only. The board will meet again Jan. 18 to conclude the process.
More like this from vindy.com