Small Plates, Big Flavor in Niles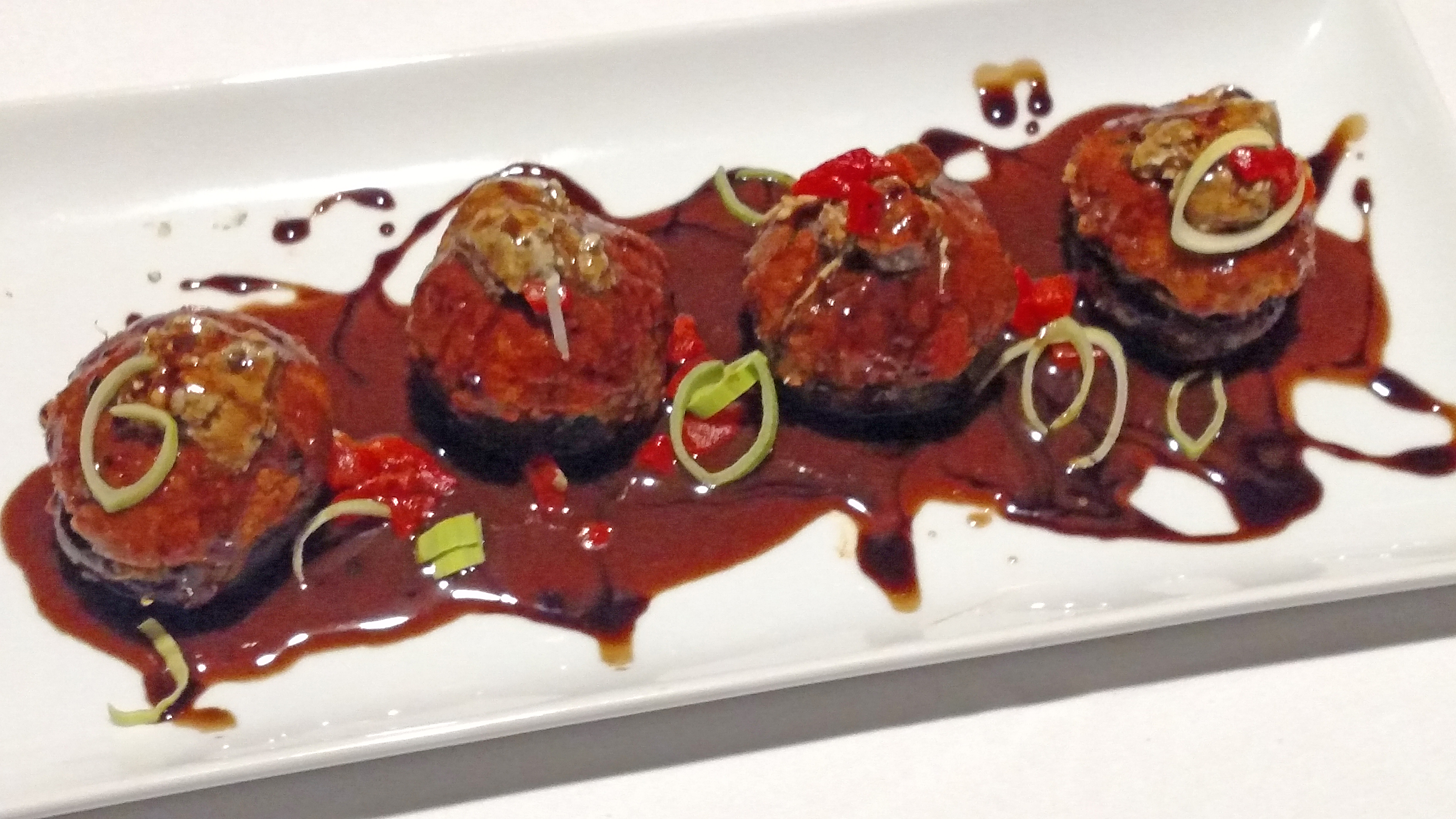 ---
IF YOU GO
What: Cava Tapas and Wine Bar
Where: 1201 Youngstown Warren Road, Niles
When: Monday through Thursday 4 to 10 p.m.; Friday and Saturday 4 p.m. to 12 a.m.; Sunday 11 a.m. to 8 p.m.
Reservations: 330-349-4327
Late last month, when we should have been gift shopping for our respective wives, instead, we took a detour and visited Cava Tapas in Niles.
Located on U.S. Route 422 in the former Alberini's building, Cava was open just seven weeks when we met with co-owner Vince Cavaliere. Vince explained that he and his friend Antonio LaMota decided to open Cava with the intent of bringing something different to the area, namely tapas.
For those not familiar, tapas cuisine has its origins in Spanish bars. Traditionally tapas features a variety of small plates using simple ingredients, presented in an unpretentious but flavorful fashion. Fish and seafood are often involved, but the ingredients range from vegetables to meats. A key part of the enjoyment of tapas is in the sharing among family and friends.
The dining room in Cava is located in the lower level of the building. The atmosphere is extremely warm and inviting. It is easy to see that the dining experience goes beyond the food. The menu and the setting set the stage for interaction. Nothing is more discouraging than going out to dinner and seeing a table of patrons all staring at their respective smart phones. Vince commented on how enjoyable it is to watch his patrons pass plates to one another around the table and engage nearby guests in conversation about what they have ordered. Vince explained that this sense of interaction extends to the waitstaff; at Cava, a team shares service to the tables rather than a single server.
The menu at Cava is bountiful, with 51 different selections. Cava offers both cold and hot tapas as well as soups, salads and entrees.
Our meal began with a bowl of bean soup called Caldo Gallego. White and Galicia beans are combined with kale and chorizo in a housemade chicken broth. The beans and kale were tender, and the chorizo added nice flavor. An earthy and satisfying start to our meal.
Next up was an impressive meat and cheese platter, Charcuterie Espanola Plato. A large portion that had various meats and cheeses including dry chorizo and a 24-month-aged serrano ham as well as tallegio, manchego and a 6-month-aged Mahon cheese. This has something for everyone. Sharp and mild cheeses, cured meats as well as a delicious quince jam. Paired with crackers and fresh bread, this is the perfect shareable starter.
We then moved on to what will likely be their signature cold tapa, Torre de Atun Vasca. A tower of chopped ahi-grade tuna served over avocado and diced tomato topped with a honey soy dressing. The plate is finished with citrus and toasted sesame seeds. The tuna was remarkably fresh and clean tasting and paired well with the oily notes from the avocado. The slightly sweet dressing was mild so as not to overpower the fish. This was an outstanding plate and one we would be remiss not to order on return visits.
While looking over the hot tapas menu, Vince recommended we try three of their most popular offerings. First up was Pulpa a la Gallega or grilled octopus. Mark is a huge fan of octopus, and this dish did not disappoint. Cava takes a generous portion of the mollusk and simmers it until tender. It is seasoned with paprika, drizzled with olive oil and grilled until slightly charred. Served over micro greens, the simplicity of this dish is the key. For those who have never tried octopus, this would be a great place to start. Wonderful.
Secondly, we tried Champinones Rellenos or stuffed mushrooms. Large button mushrooms are stuffed with a mixture of crab meat and cream cheese topped with cabrales cheese (similar to a blue) and drizzled with a balsamic reduction. The sharpness of the cheese was balanced with the sweetness of the sauce. These were large and filling with great flavor. Another easily shareable dish.
The last hot tapa we sampled was Salomillo a la Stroganoff. A sizeable filet medallion is grilled to order and served over toast points, topped with blue cheese then covered with a brown mushroom sauce. The rich sauce was a great accompaniment to the beef and toast. Delicious and comforting on this winter's afternoon.
The last dish we sampled was their signature entr e, Paella Valenciana. White rice is seasoned with saffron and paprika, then saut ed with peas, chunks of chicken, slices of chorizo sausage as well as mussels, clams, shrimp and lobster. This dish is chock full of meat and seafood. The rice is still al dente, and the shellfish was plump and tender. This dish is easily large enough to pass around the table to your friends.
Cava's small plates offer big flavors in generous portions. The owners have brought something different to our area, and it is a worthwhile experience.
If you want to know more about the wine and other drink selections at Cava, check out last Wednesday's Vindicator feature by Brian Fry in Valley Food or on Vindy.com. Or even better, take the trip and sample the food and drink for yourself.
More like this from vindy.com